Workboard: How can software drive your company's digital transformation?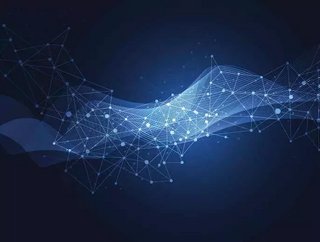 Can you tell about your previous career and how this led to founding Workboard? I've always been interested in solving process problems to increase r...
Can you tell about your previous career and how this led to founding Workboard?
I've always been interested in solving process problems to increase revenue or results velocity and remove cost or risk – that's been a central career theme from the roles I've had as well as the companies and product lines I've started or led.  
After IBM acquired my last company in 2010, I led a fast-growth global business there; I found "trickle down" strategy alignment doesn't work well and progress data doesn't automatically "trickle up" in a large, global organisation. We spent a tonne of time and effort on town halls, operations reviews, status reports, collaboration sites, thousands of meetings and slide decks, yet had no single source of truth on the strategic priorities, current progress on key business metrics and how each team contributed to those priorities. I felt this was an essential requirement not only for management but for every employee who wants to be part of a company's value creation equation.   
My co-founder and I did what entrepreneurs do: we validated that the problem was much broader than any one company and created Workboard to address it. MIT Sloan has done a lot of recent research quantifying the problem: just 51% of top executives understand the strategic priorities and it drops to 18% at middle management and 13% at front leads and supervisors. It's obvious that if no one understands your strategy, you aren't going to achieve it. As markets and market disruptors move faster, iterating and activating strategic priorities very quickly is now an imperative – or the organisation risks falling behind companies with higher strategic agility. 
Can you describe the service and benefits Workboard's clients can expect to receive?
The Workboard Active Strategy Management solution helps organisations set, measure and execute strategic priorities faster. We provide a data-driven, digital approach to defining, aligning and managing strategic outcomes to help organisations compete at market speed. Executives transforming their market or organisation use Workboard's Active Strategy Management solution to iterate and more fully activate their strategic priorities. This first-of-a-kind solution enables business leaders to drive alignment across the entire organisation, continually assess progress against business objectives, and iterate with greater agility. 
It really gets to the three issues our customers face, which experts like MIT and HBR are highlighting more often. Firstly, strategic priorities are out of sync with market and they're slow to iterate. Secondly, no-one understands the strategic priorities. Thirdly, as a result of this, execution is inefficient and off the mark. Our Active Strategy Management solution helps clients to iterate on their strategic priorities faster, "localise" the strategic priorities and success metrics to each team in the organisation for radical clarity, and streamline execution so the right work gets done and risks are well managed.
The software makes it easy to cohesively communicate and manage the strategic priorities and their cascade, track success metrics at each level, align workstreams and initiatives to drive target results, and orchestrate fact-based meetings to address risks and drive fast decisions. A Running Business ReviewTM gives leaders at every level a coherent picture of it all comes together and where the issues are.  
What are the key qualities that make Workboard stand out from its peers?
Companies face an entirely new set of market challenges that require them to dramatically improve their ability to iterate and activate strategies quickly. The old-school waterfall approach to strategy alignment was trapped at the top of the house and doesn't work.
Workboard is creating an entirely new solution category to provide a data-driven, digital approach to defining, aligning and managing strategic outcomes to help organisations compete at market speed. As the pioneer of this new software category, our early lead, depth of understanding, unique Results Accelerator methodology, and the technology solution itself all set us apart. 
What are the key industries you work with, and why?
While the need to activate, align and achieve strategic priorities is a universal business need, many of our customers are in the technology sector which is both undergoing and driving a great deal of transformation.
CEOs of high-growth startups use Workboard to drive their market-changing strategies faster and GMs of large enterprises use it to accelerate their transformation strategies – both kinds of leaders have high urgency to achieve bold strategies. I'm particularly proud that companies growing 100% year over year with tremendous operational excellence, such as TrendKite, choose Workboard to better activate their strategies.
Nowadays, can businesses survive without comprehensively digitising their operations?
No, not in the long run. They will spend more to achieve less, miss market opportunities because they're missing data, and be at a disadvantage in the experience they provide customers and employees. These losses compound over time, widening the competitive gap with their established competitors and leaving them utterly unprepared for disruptive competitors who attack from a different business vector.  
BCG has an excellent study that found roughly a third of companies faced a sharp decline of 10% or more in total shareholder return over any two-year span, and another third of those companies deteriorate even more over the following five years. This suggests companies need transformative shifts at least once during any five-year window.
What advice would you give businesses facing the challenge of digital transformation?
I would advise business managers to be agile and strategic about the effort; look at opportunities to accelerate impact and reduce cost-of-process. The CEO or business unit leader must champion the digital transformation and drive accountability for it, pressing on despite friction, anxiety and resistance from those who won't change habits. Also crucial is velocity: short sprints instead of long waterfall cycles. Establish short range success metrics and set a fast drum beat to achieve them.
In addition, be digital and data-driven in activating and managing the digital transformation strategy – driving such a transformation with a thousand PowerPoints and meetings is absurd for a digital organisation, which you want to be.
It must also be recognised that communication is where strategy execution breaks down. Don't overestimate your communication effectiveness or your team's ability to remember – make sure you apply and translate your strategic priorities into their day-to-day work. Objectives and Key Results (OKRs) and Workboard are an excellent mechanism to drive this. Lastly, don't silence heretics and change agents but find and cultivate them. The people who think you're not changing fast enough are a gift, not a problem.
How do you ensure the workforces of your clients are skilled in making your SaaS solution work for their businesses? Can you influence a business's digital culture?
To help build real competency in localising strategic priorities and aligning on outcomes instead of tasks, we have a unique coaching programme and methodology called Results Accelerator. In rapid succession, we coach teams from boardroom to front line to clarify and align on objectives and key results (OKRs) so that in two to three short weeks there is radical clarity and transparency as well as new alignment skill. Executives and front-line managers alike find it transformational and empowering.   
We enable digital culture by enabling a digital approach to communicating and driving the strategy and business plan itself. Transparency, intelligent automation and data on an organisation's strategy and mission are a centrepiece of digital culture. Workboard is a digital results network that goes beyond a system of record to become a "System of Results" in which everyone in the organisation can see the overall strategic priorities, how success is measured and how each team contributes.
Does Workboard have any exciting new innovations in the pipeline or plans for the next few years?
We're excited about a few innovations on the horizon. First, we believe conversation is the new user interface so we give users that ability to interact with Workboard entirely through Slack as a conversation. You can expect us to make several announcements this year extending the array of chat and voice options for interacting with Workboard. We are also deepening how we use machine learning and AI. Also, following Microsoft Ventures' investment in Workboard at the end of 2017, we're doing some very exciting integrations with Microsoft Teams, Microsoft Graph and other Microsoft technologies.
Every organisation has a set of ever-evolving strategic priorities they want to achieve, and the vast majority want to iterate and achieve them faster. It's inevitable they will systematically iterate, measure and manage them. Our ambition over the next few years is to be their de facto active strategy management solution enabling them to put their strategy in motion.
What do you predict will be the next technology trends impacting both large and small businesses?
The speed, data and efficiency advantage of fast-moving companies over older enterprise companies will widen. Young companies instrument virtually every process while with large enterprises, there is a historical bias against adding tools.
Secondly, I think voice interface will be a tremendous change in how we work. Cortana and Alexa untether people from the machine at the end of their arms. It will shake up the way we work and our workplace in truly fundamental ways. Finally, AI will continue to have a huge impact: organisations that apply it to the highest value processes and interactions will reap the largest gains.