World Bank launch new Cybersecurity Trust Fund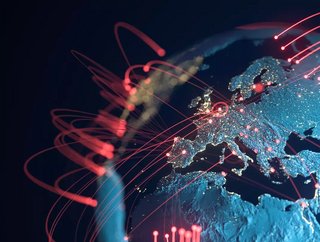 The new Cybersecurity Multi-Donor Trust Fund will help ensure that countries and citizens can safely take full advantage of ongoing digital transformation
Digital transformation is accelerating in many countries, offering new opportunities for economic growth and enabling low- and medium-income countries to leapfrog development. As it becomes essential to the functioning of states, economies, and societies, cybersecurity solutions must keep up. 
The World Bank has just launched the Cybersecurity Multi-Donor Trust Fund under the broader Digital Development Partnership (DDP).
"COVID-19 has highlighted the vital role digital technologies and applications play in a resilient development agenda. It keeps people, businesses, and public services connected. As governments are rapidly scaling up their investments into digital technologies, cybersecurity has become a pressing concern to ensure a safe and secure digital transformation for all," said Boutheina Guermazi, Director of the World Bank's Digital Development Global Practice. "Fostering safe digital inclusion is of paramount importance for the World Bank's work in helping countries reduce poverty, tackle inequality, and accelerate economic growth."
What is the new fund?

The new fund aims to better define and systematically roll out the cybersecurity development agenda, helping to ensure a more substantial reflection of cybersecurity considerations across World Bank programs and financing. The work programme will support the development of global knowledge on cybersecurity solutions for low- and middle-income countries. It will fund country maturity assessments, offer technical assistance, and support training and capacity development for cybersecurity staff in World Bank client countries.
The launch of the Trust Fund is made possible with donor contributions from Estonia, Germany, Japan, and the Netherlands.
As the world is increasingly relying on digital technologies, this technological transformation is also increasing cyber risks and threats to digital infrastructure, services, and data. According to the World Bank data, globally, between 2019 - 2023, approximately US$5.2 trillion in global value will be at risk from cyberattacks.
"Cybersecurity must become an integral part of the digital agenda. Synergies are crucial, and the activities to be carried out should be taken up broadly through development financing programs," said Michael Thijssen of the Task Force Cyber Policies of the Ministry of Foreign Affairs of the Netherlands. "Partnerships such as the Global Forum for Cyber Expertise (GFCE), NGOs, and research institutes can help ensure a broad stakeholder process. We are looking forward to great results to be supported through the new trust fund over the years to come."