Yandex joins forces with Hyundai to build self-driving car technology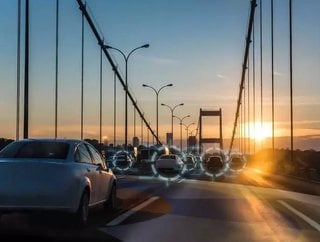 Yandex, the Russian technology firmbest known for itssearch engine Yandex Search, has inked a partnershipwith Hyundai Mobis to work on autonomous car sy...
Yandex, the Russian technology firm best known for its search engine Yandex Search, has inked a partnership with Hyundai Mobis to work on autonomous car systems.
Working with Hyundai Mobis, one of the world's largest manufacturers of automotive components, the alliance represents Yandex's first partnership with a carmaker.
The companies plan to jointly develop control systems for Level 4 and Level 5 autonomous vehicles as part of a memorandum of understanding (MOU).
SEE ALSO:
The agreement also outlines how the companies may expand into other areas of cooperation such as developing joint products that use Yandex technologies including speech, navigation and mapping among others.
"Our self-driving technologies are unique and have already proven their scalability," said Arkady Volozh, CEO of Yandex.
"Yandex's self-driving cars have been successfully driving on the streets of Moscow, Tel Aviv and Las Vegas, which means that the fleet can be expanded to drive anywhere.
"It took us just two years to go from the first basic tests to a full-fledged public robotaxi service. Now, thanks to our agreement with Hyundai Mobis, we will be able to move even faster."
The tie-up came shortly after Hyundai announced that it would invest $300mn in ride-hailing firm Ola.
Yandex first began testing self-driving prototypes in 2017 and last year, the firm launched Europe's first fully autonomous taxi service.