Yotpo's cloud ecommerce marketing platform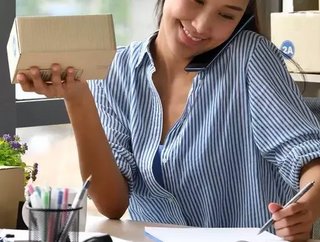 Yotpo is a New York-based company offering an ecommerce marketing platform on the cloud...
Yotpo is a New York-based company offering an ecommerce marketing platform on the cloud.
The platform incorporates features such as reviews, user generated content, loyalty systems and referrals to help customers grow their online revenue.
It is intended as a "single source of truth" for marketers to gain insights on customers and their behaviour. Its customers include Ministry of Supply, Leatherman and Steve Madden.
The company said it experienced a 300% increase in customers in 2019, and that it expects to double its revenue in the next two years. It put this partly down to the accelerative effect of the ongoing COVID-19 pandemic driving businesses and customers online.
Since its foundation in 2011, the company has raised across eight funding rounds. Its latest , announced yesterday, saw the company raise $75mn from lead investor Bessemer Venture Partners, alongside Vertex Ventures, Hanaco Venture Capital and Access Industries.
In , Tomer Tagrin, Co-founder and CEO of Yotpo, said: "In the Covid era, every business is an eCommerce business. Our vision is to equip businesses of every size, across every industry, with the best possible technology to efficiently achieve maximum growth. To that end we are building a single, fully integrated platform that empowers businesses to create exceptional, customer-first commerce experiences."
The company said it would use the funds to further expand its platform.
"Since our first investment more than three years ago, Tomer and Omri have executed flawlessly, expanding the product suite, serving a wider range of customers, and continually hiring strong talent across the organization," says Adam Fisher, a Partner at BVP. "Yotpo is singularly focused on helping direct-to-consumer eCommerce brands solve the dual challenge of engaging consumers and increasing revenue, and with their multi-product strategy and innovative edge, they are uniquely positioned to dominate the eCommerce industry for years to come."