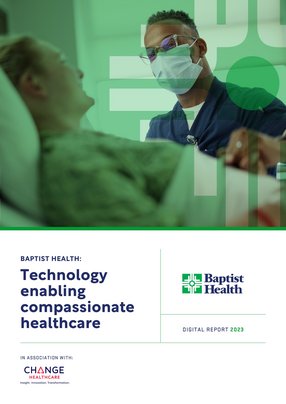 Baptist Health: Technology enabling compassionate healthcare
We talk to Baptist Health Arkansas's dynamic CIO, Michael Elley, about cloud-enabled IT transformation and the future of clinical practice through ML
With a full century of history behind it, Baptist Health has shown that its founding principles are enduring ones. A faith-based healthcare system – as implied by its name – it has expanded from a single hospital to eleven, serving Arkansas' population of more than 4 million while increasing care coverage into eastern Oklahoma.
Innovative leadership has helped Baptist Health to grow, becoming not only the first healthcare system in Arkansas, but the first to attempt open heart surgery, the first to perform a heart transplant, and the first to utilise robotic surgery. In all, the Baptist Health system now has 250 'points of access', comprising specialty clinics, urgent care centres and a care home for the elderly, in addition to its hospitals.
Having a firmly embedded Christian ethos, the organisation's enduring principles lift it beyond the definition of a business to that of a healing ministry.
Just like any modern hospital group, Baptist Health seeks to attract and retain the best-qualified clinical and administrative staff while onboarding the most effective treatments and IT practices available; inevitably, its basic ethos tends to attract like-minded individuals. So much so that, in practice, its retention rates and the proportion of long-serving staff is well in advance of industry norms.
In a nutshell, Baptist Health exists to provide quality, patient-centred services, to promote and protect the voluntary, not-for-profit healthcare system, to provide top-notch health education, and to respond to the changing health needs of Arkansas' residents with both Christian compassion and personal concern.
The CIO's task of modernisation
As well as growing in size, Baptist Health has continued to keep up with best practice, both administrative and medical – over the last three decades, of course, this has meant adopting successive iterations of technology.
The more recent journey has been the responsibility of CIO Michael Elley, who joined the company nearly five years ago. He brought with him 15 years of experience in senior positions – most of them based in the healthcare sector – and now heads up a leadership team of 14 with some 270 technical people across the wider organisation.
"These teams manage all of our Electronic Medical Records (EMR) and ERP, through to our technology stack, cybersecurity and all the other technological platforms and applications we all depend on these days. And, of course, we also work closely with the leadership team and wider colleagues, including the nurses and clinicians at our facilities."
According to Elley, one thing he loves about his job as CIO is this wide variety – he's much more than just a technology leader. "We have a role in everything we do including oncology, cardiology, surgery, and everything non-clinical as well. And as all health providers must, we have to have to meet these patients, our consumers, wherever they are, whether that is in our clinical settings, virtually, or in their homes.
"We're shifting how we do medical care! That's important in a faith-based organisation. We attract a lot of like-minded, service-minded individuals." And Baptist Health refuses to operate in isolation, seeing the benefits of collaboration; instead, it works with other healthcare systems in the state to help them provide a higher level of care. Among the advanced services in which they are deemed outstanding are virtual care, primary care, and critical care.
Elley found plenty to do upon his arrival in 2018. The bulk of the workforce is long-serving, which is excellent for consistency but can make for a resistance to change. "I did find them hungry to drive improvement and change..
"Early on, I placed an emphasis on cybersecurity, something we have made great strides in. Our data analytics were a little further behind, too – in other words, how we leveraged data to drive decision-making and strategy. Now, we have more structure in place and have been able to interject it into executive leadership strategy discussions and directions."
These priorities come out of Elley's personality and experience, he believes. Cybersecurity, though previously understood, wasn't as top-of-mind as it is today.. It is now hardwired across the organisation – a considerable achievement in just five years, particularly when two of those spanned a global pandemic.
Into the clouds
In 2018, the system had little presence in the cloud; Elley's ambition since undertaking his role has been to expand this dramatically. "I would venture to say that only 1% to 2% of our environment was cloud-based. As we go into 2023, about a third of it will be, says Elley.
"Our early move was from on-premise collaboration software into GCP. An 18-month, ongoing project is moving our ERP environments into the cloud. Any new systems, replacements or updates are evaluated for a move to the cloud. We're on all the main cloud platforms now, as we deploy any new tech, the first thought is about its appropriateness in the cloud.
"A priority is value for money. Does it make sense financially, from a support and reliability of performance perspective, to move that to a cloud? We're successfully reducing the amount of on-prem, server and storage needs.
"Recently, we've been upgrading our Picture Archive Communications System (PACS) system for both cardiology and radiology with the help of our partner, Change Healthcare. And now we're moving our long-term image archive and backup – in a consistent year-on-year increase for cloud utilisation."
Maintaining on-premise platforms is expensive and involves a lot of manual work. It's hard to predict and plan spending. And then there's the matter of hardware, storage, servers, and licensing. Baptist Health is therefore benefitting – not just in efficiency now, but in future costs. Another benefit has been the greater predictability of readmissions, sepsis and many other problems formerly dealt with reactively.
Many more financial and cash-flow improvements are in the plan: "I'm keen to bring in AI to help the revenue cycle – for example, pre-authorisations – and I'm excited about its potential on the clinical side, too. Change Healthcare is helping us greatly to identify and implement these technologies."
Particularly valuable today are advances in medical imaging technology. If a patient comes in for a CAT scan, we bank up huge numbers of images captured to illuminate a specific issue, but these may cast light on unrelated problems that should also be dealt with. ML can pick these up and bring them to the attention of the Radiologists. This is the kind of thing that really fires up Michael Elley.
There's no limit to where this technology can take patient care. As it improves, it can – while documenting an individual patient – identify similarities with other patients' scans, relate the data to other clinical indicators and indicate potential problems for other patients at an early stage.
Taking healthcare to a higher level
"I think this technology will take medicine and healthcare to the next level," says Elley. "It will augment, not replace, what we are doing at present, making it safer and better all the time. For example, a patient may be receiving a full chest scan for a musculo-skeletal problem causing pain or limiting their mobility. All their attention, plus that of the physician, is naturally focused on that particular problem.
"The potential of leveraging new technologies that augment the work of our clinicians to enhance, extend, and ultimately save lives make my job truly exciting!"
It should be said, however, that Baptist Health remains a fundamentally grounded organisation, and this suits Michael Elley's style of leadership. He believes that no matter how exciting the potential of advanced clinical technologies may be, they can't be introduced successfully across any large healthcare system without buy-in from all stakeholders, and in particular, among the people leading change throughout the organisation.
"One of the first things I arranged upon my arrival was to establish specific IT leaders within the operational leadership teams of our hospitals and physician groups. These are not only relaying information to those operational areas about what's going on from an IT perspective, but that information is coming back to us about directional and strategic changes currently occurring or planned to occur on the operational side. As a result, I can say confidently that we now have a really solid alignment between those operational areas and IT.
"Much of the evolution and change in the organisation is now necessarily going to be IT-driven, whether it's a simple question of hardware support software or something as broad as the revolution in imaging capabilities.
"At every level, it's important that we have that alignment with the operational side, that we have a presence in all the hospital operations and strategy conversations. Indeed, everything from the different service lines to our clinical space. I think we've done a nice job of getting our senior leadership aligned!"
Looks like it's onwards and upwards for Baptist Health of Arkansas from here on out.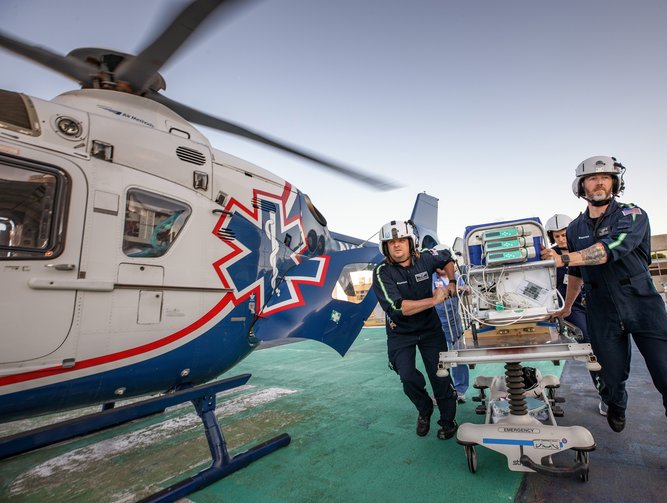 Baptist Health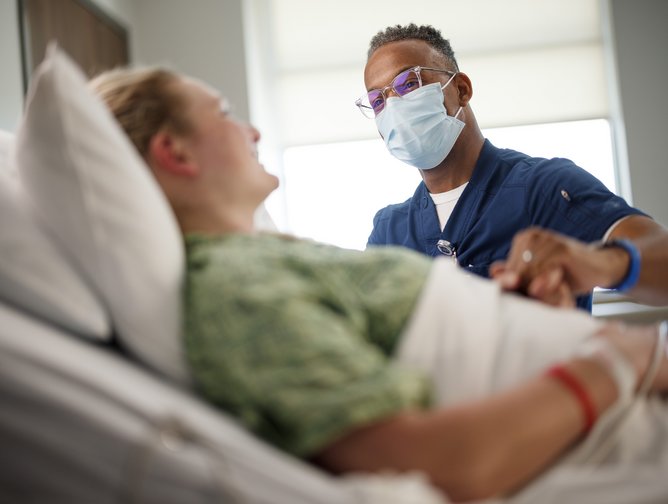 Baptist Health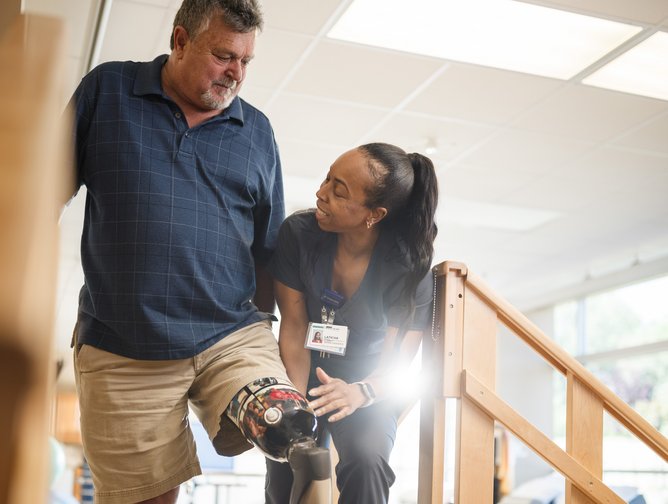 Baptist Health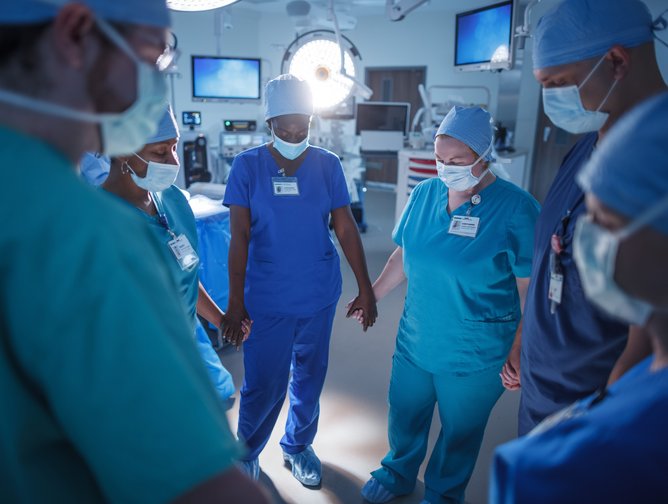 Baptist Health