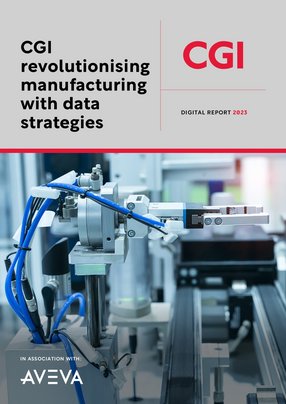 CGI revolutionising manufacturing with data strategies
CGI's Coen Huesmann shares insight into how manufacturers can navigate the future of the sector with AI and data-driven excellence
Coen Huesmann heads up the Manufacturing Centre of Excellence at global IT and Consulting company CGI: focusing on helping CGI's manufacturing clients to improve manufacturing processes and support them on their digitisation journey. Leading large-scale transformation projects that result in efficient, resilient and sustainable manufacturing.
"I lead CGI's manufacturing team in the Netherlands," says Huesmann "We help our clients to improve their manufacturing processes. We are in the heart of the factory, across the shop-floor and full supply-chain helping to implement systems that bring about real change."
He adds: "Our clients are at varying points of the transformation journey, but wherever they are we know it is not a 'one-size' fits all. We use real data and insight to help develop comprehensive change road-maps unique for our clients.
"These road-maps are holistic, in that it is as much about the technology as it is about the people and the organisation. Success needs healthy foundations to bed and mature into. We are also pleased to offer our clients services and support on a 24/7 'follow-the-sun' basis using our global capability centres guided by those close to the client."
At the start of his career, Huesmann began applying his tech and manufacturing know-how to help build a tapioca starch factory in Indonesia.
"After that, I decided to continue my career in consulting and worked for KPMG," he says. "There, I implemented and selected business intelligence systems, what we now call AI or analytics systems."
Huesmann then went back to operations by working for Phillips in Australia, where he enabled businesses breakthrough process improvements. After that, he became a supply chain manager.
However, in terms of achievements, Huesmann's proudest comes through the growth of the Manufacturing Centre of Excellence at CGI.
He says: "I started three years ago, at the start of the pandemic. One big challenge we had at that moment was that I had to get to know my team from video calls! We've built that team to almost 90 people now across the Netherlands, with a connected team in India. We manage to grow the team together, despite the circumstances and build a proud and successful team."
This is against a backdrop of changes in social demographics which is deeply affecting the manufacturing industry. Many manufacturers are currently struggling to find and hire the right people.
Looking at this trend Huesmann prioritises looking for people with strong manufacturing and IT backgrounds, understanding that advances in technology will support sustainability agendas and ultimately attract the right level of talent.
"We're doing a lot on the cutting edge between production, quality, logistics and maintenance," he says. "Finding people with the right profiles to help our clients go from reactive maintenance to predictive maintenance to prescriptive maintenance."

The importance of harvesting data
In 2021, Huesmann spoke about the importance of harvesting data – that hasn't changed.
He says: "When we talk to clients all over the world, they're all interested in getting more value from data. With multiple data-streams at their fingertips knowing how and what to use to not only evolve their operations but to develop new revenue streams will set manufacturers apart from each other."
Huesmann suggests that getting its data streams, systems, and management in order is a critical first step to leveraging new technologies, such as AI, with success being equal to the time spent into preparation.
He says: "You see that almost every company in the world is now deeply investing in AI. CGI recently announced that we are going to invest US$1bn in AI technology. One of our partners, Aveva, is also investing US$1bn in AI.
"Nobody doubts the importance of having the right data to make the right decisions, but success also is reliant on people, manufacturers need to invest in being both people-driven and data-driven.
"Without having the right amount of people, with the right sorts of skill sets, success becomes a challenge. So a question to ask is: am I investing in growing the workforce?" Many of CGI's clients' factories are up to 40 years old and will still be active for the next 20 years, yet 'knowledge holders' are retiring in large numbers. So knowing how to retrieve the knowledge of those people and the knowledge of these legacy systems is also critical.
Manufacturers can either build new systems or keep these legacy systems current in the future. "That's where we do a lot of work with our clients," says Huesmann.
Many of CGI's clients choose to outsource to CGI knowing that they are in safe hands when it comes to training and skilling-up workforces; retaining and refreshing knowledge while modernising their core manufacturing systems for the future.
Another key issue on the road to becoming data-driven is the complexity of data landscapes. Many manufacturers have built their operations over decades and through multiple mergers. This results in multiple data sources all using different data formats and languages. To leverage and harvest their value, they must be together in a way that manufacturers can digest and combine the data.
"Creating 'open' data systems is another hurdle for future looking manufacturers," explains Huesmann. "The future of the industry will increasingly depend on being able to track and trace data to not only demonstrate sustainability but to share and combine in order to create novel offerings. This precision can be acquired through thorough data management and know-how."
He adds: "There's often much more data than people can handle, but the specific data that you want is often not available from legacy systems. Disclosing that kind of information with sensors and with other equipment, that's one big step."
The second step is that once an organisation has all that data, it still needs to provide the right context to that data.
"This is when we use the systems of our partners, like Aveva and OSIsoft, where we identify raw data," says Huesmann. "We bring all these things together and then you know what you're looking at."
By providing the right context to the data, manufacturers can start interpreting it, adding meaning to it. It is this meaning and extrapolation that creative solutions and innovations for the market can be found.

CGI's manufacturing and data strategy
Becoming a truly data-driven manufacturing organisation requires implementing a digital continuum from design and distribution through to sales and customer feedback. It requires becoming an intelligently connected organisation where business units share and receive information at the right time. CGI's data driven manufacturing approach has four core pillars:
Data strategy
Data management
Enterprise intelligence
Organisational readiness
"Success starts with getting clear on what the customer's vision is for the data," says Huesmann.
CGI focuses on the problems that customers are trying to solve, for example, why they want to get into data-driven manufacturing, what trend, challenge or opportunity they are trying to reach through incorporating data-driven processes and operations.
Huesmann says: "Of course, the biggest trend at the moment is sustainability. All of CGI's manufacturing clients are focusing on this, and want to know how they can reduce the amount of energy used, improve the yield on raw material, produce less waste and reuse old materials. All that requires data."
The second pillar is data management – how and where data is collected. Data comes from different data sources with different historical owners, including engineering data from PLM systems, transaction data from ERP systems, manufacturing data from MES systems and external data sources.
The data landscape can be very complex, Huesmann says, who adds it also involves multiple users and agents within the chain. "Understanding who owns the data and who has access is key to providing security and clarity."
The third pillar is enterprise intelligence.
"Sense, connect, collect, context, analyse, act," Explains Huesmann, "Once manufacturers have developed a healthy data foundation through strategy, governance and management they are now in a place to harvest.
"Advanced analytics and learning algorithms play a big role in this, they provide the intelligence. If a customer wants to start using these kinds of systems and these very advanced algorithms, they need to be ready for that as an organisation as well. "
He adds: "That's the fourth – and often underestimated – step," says Huesmann. "We tend to focus just on the systems or the techniques, but equally important is building an organisation that's capable of handling the data and making the right business decisions."
Part of this, he says, is having "important conversations" with clients, such as how they align and structure themselves, whether they should have a chief data officer, who takes the lead.
Huesmann also highlights a number of CGI's key partners, including Microsoft, Google and AWS – all platform partners in the cloud.
"We also work with many industry partners," he says. "suppliers of engineering systems, data historians, and MES systems. Together we automate processes and retrieve rich data streams from the factories and shop floor itself.
"When we have continuous access to the right data, we are able to improve using AI and machine learning. For example, we are working with partners like SAS with whom we can continuously determine and create the right algorithms to optimise the manufacturing environments for our clients. Working with these various partners as an ecosystem brings real value to our clients enabling them to make increasingly better decisions."
He says a partner such as Aveva supports CGI's engineering and production portfolio, which ranges from designing factories to automating factories and getting data out of factories, as well as building insights into what is happening in the factories.
"Systems such as Seek and TrendMiner provide insights from production data streams," says Huesmann. "If you want to create algorithms that offer real-world benefit, then having such an ecosystem is vital."
He adds: "You have to know how to work with a lot of different players. Meeting the up-coming sustainability agendas, offering real-world innovation to clients. This can't be done in silo. Our partners, and our clients can't do it solo either. Success in the future requires us to all work together."
For Huesmann, integrating all of these systems, as well as company USPs, is where its strength lies, and that this is something CGI will carry with it over the next year.
"Our plans for the coming year will focus on extending and deepening our core partnerships," says Huesmann.
CGI is also investing in AI, exploring beneficial use cases and scaling up the use of AI in combination with the right systems and sensors close to the shop floor.
"We are putting a lot of effort also on the maintenance side, to become predictive and ultimately supporting our clients in becoming prescriptive," says Huesmann.
Of course for all these objectives, data plays a critical role and Huesmann is proud of CGI's strength in this area and the results they are bringing to their clients.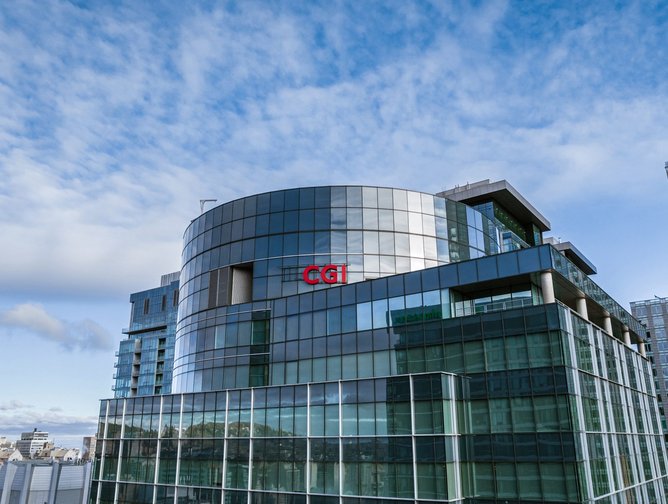 CGI Montreal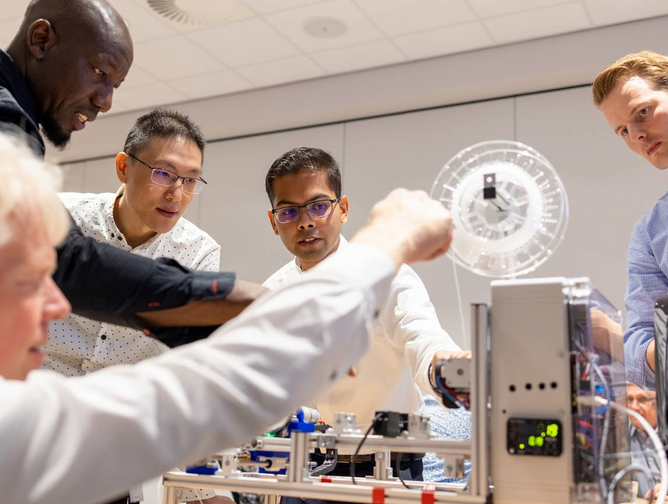 "Revolutionising manufacturing with data strategies at CGI"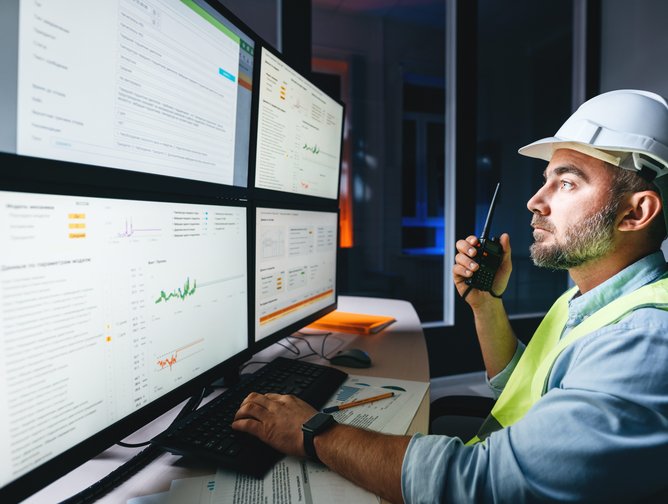 "Manufacturers need to invest in being both people-driven and data-driven"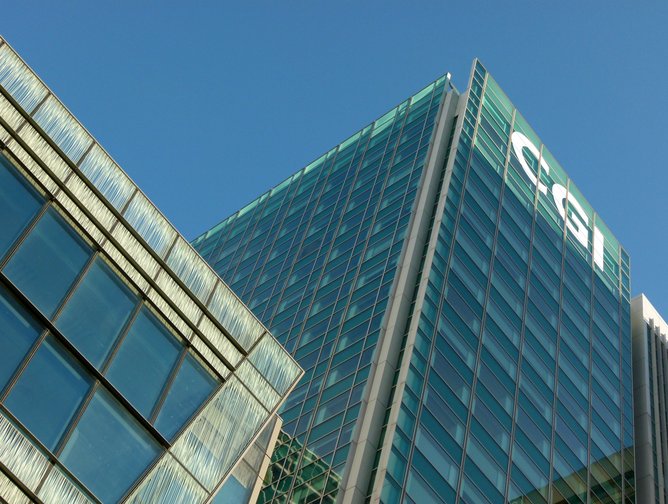 CGI Paris