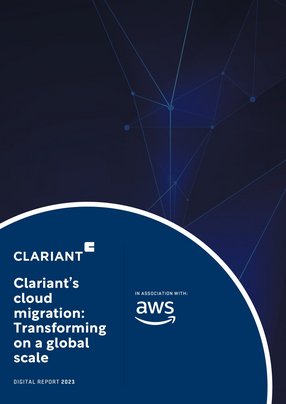 Clariant's cloud migration: Transforming on a global scale
Clariant undergoes a major cloud-migration through agility and vision. We spoke to Ali Khosravi, Head of Global Technology Operations
Recently, specialty chemical firm Clariant underwent a vast phase of transformation, featuring a successful cloud-migration project that enabled significant scalability, automation and agility.
Ali Khosravi is Head of Global Technology Operations at Clariant, a leading global company in specialty chemicals. Back in 2021, the company generated roughly 4.4bn CHF (SWISS FRANCS) of sales, as well as approximately 16.2% EBITDA (earnings before interest, taxes, depreciation and amortisation).
Represented in all four global regions, Clariant's largest and strongest market distribution is in the EMEA region (Europe, Middle East and Africa), representing 43% of their sales, while the Asia Pacific region, showing strong sales growth, represents 30%, followed by America at 27%. Perhaps coincidentally, the organisation's distribution of people is almost equivalent to their regional sales distribution.
Clariant's cloud automation programme
SAP (one of the world's leading producers of software for the management of business processes), was just one part of Clariant's cloud automation programme.
"From the inception of our vision, we had the goal of becoming masters in automation," says Khosravi. "We wanted to have an automated operation to the greatest extent and that translated into the mission of having scalability in our services.
"Another of our goals was clearly to enter a pay-per-use model, to not be tied-up to hardware any longer, and to shut down costs instantly if needed."
At the same time, Clariant wanted to improve the speed and quality of their services.
"Prior to our transformation, we may have needed days or weeks to deploy services; now, thanks to our automation systems, we can now do that within hours or minutes," says Khosravi.
"We also wanted to significantly improve our security posture, needing faster integration and divestitures of our business units and bottom line. We also tried to improve and reduce our overall global data centre hosting costs, which we decreased by more than 25%."
All these adaptations resulted in migration onto Clariant's managed cloud, into infrastructure as a code.
Clariant shifted to bottom-line automated infrastructure, provisioning and operation, wanting to move fully away from conventional, on-prem environments where you have a lot of manual processes and activities.
Khosravi says: "We needed to achieve all of that within a two-year timeline, because we knew that, by June 2022, all of our on-prem data centre contracts would expire, so we needed a fast return on investment (ROI) as well."
Clariant decided to take close to 150% of the yearly savings they wanted to generate as a one-time project budget, and used that to migrate and accomplish their programme within two years.
"We understood that, due to the challenges of time constraints, standard project methodologies would not be fit for purpose, meaning all of this needed to be very agile," says Khosravi. "So we required independent teams to delegate responsibility and to fail fast, but also to learn fast, as a principle."
For Clariant, it was ultimately this agile approach that enabled the success of their programme.
Tech transformation into fully automated provisioning and maintenance
Clariant decided that they would not do a lift-and-shift migration. They knew that going from their on-prem environment into the cloud bottom-line would achieve nothing more than a different charging model.
A simple lift-and-shift would have allowed them to enter the pay-per-use model, but it would have also meant that they couldn't have achieved cost reductions, efficiency gains, greater speed, significance and quality improvements. "So what we did with all of our applications – including all the business-critical applications and the 27 SAP landscapes – was to redesign, refactor and enter into infrastructure as a code.
"The benefit of automation was very much key to our programme's success and enabled huge gains for our organisation."
Transforming the global network of 200+ sites in 50+ countries into first internet-only network
The transformation of Clariant's network was a prerequisite for the cloud automation and migration project because the chemical company needed much more bandwidth across each of their sites, in all of the countries their operations are based, "because every site from that moment on would access the business-critical applications and SAP directly from that site".
"So, for us, increasing our bandwidth was critical – but, with the technology we had at the time, this would be extremely cost intensive.
"To solve this problem, we moved away from classical lines to internet-only lines, with which we had much more bandwidth and far fewer costs.
"That was clearly the way for us to go forward and transform every site globally; everything that Clariant has – in terms of production sites, sales offices and so on – was transformed through an internet-only network," explains Khosravi.
Change Management
Clariant began with changing their project methodology, moving away from standard models into much more agile methods, and this included agile teams.
They understood that they needed to transform their entire operating model: the way that their system and network administrators were previously applying changes within their systems wouldn't work anymore, moving forward.
"That meant that we retrained and coached our people, as well as insourced parts of the operations from the provider back to Clariant so that we could run and maintain the entire cloud hosting and automation ourselves," says Khosravi. "While doing all of that, we have also changed the mindsets of our people to one that welcomes running the operation with DevOps."
Partner Ecosystem: HCLTech & AWS
Clariant would not have been able to undergo its cloud-migration transformation without its partner ecosystem. Collaboration was crucial, however agility was something that applied to the planning process as much as it did to their overall strategy.
Khosravi says that in the beginning they went to their suppliers and providers and outlined their vision for the future. "And through all the discussions we came to understand that what we envisioned in regards to the automation platform, was something that we could not buy out-of-the-box from our providers.
"Over time, we learnt that, if we wanted to go down that path with providers, we had to pay them for the knowledge gained within their environment, and this was something that we refused to do.
"That was the moment where we made the decision to insource the entire cloud-hosting and automation platform, but we still needed a provider who could run and maintain the entire application operation."
For that piece, Clariant started an RFP (Request For Proposal) and went through the entire process. They also wanted to consolidate several providers into one, and to reduce costs through that consolidation.
Once the RFP was successful, Clariant decided on HCLTech as being the application operation provider, "and I proposed that we insource the hosting and automation platform back to Clariant".
"Because of that insourcing strategy, it meant that we needed to start with the hiring process immediately. We then began hiring a large number of new internal Clariant members, cloud engineers and cloud architects in three different locations globally, which were mainly in Poland, Spain and India," asserts Khosravi.
"To build up the cloud engineering and cloud architects within the client – in regards to the cloud environment itself – we went through deep analysis and through proof of concept with the usual suspects of cloud providers, until finally going deeper down the road and deciding on AWS, because we were impressed with the stability of their technology.
"We were even more impressed with how many new technologies get deployed within the AWS environment per month or week, which we wanted to leverage from them.
"Then, at a certain point, the decision was made to go with AWS as our single cloud provider. We declined to go multi-cloud or hybrid because we knew that would add complexity as well as costs."
Outcomes of the programme
As a consequence of its transformational programme, Clariant has migrated around 270 to 280 applications into the cloud. This represents about 93% of their entire environment. Khosravi says: "The remaining 7% is a question mark as to whether we want to migrate them, because, in some of the cases, this concerns batching systems or local building recording systems, for which it doesn't really make sense to move them into the cloud.
Before the project, Clariant had roughly 1700 servers running and maintaining those applications. After the project, however, they had fewer than a thousand servers hosting and maintaining either the same amount or "actually, even more applications than before, due to the organic growth you have over time", according to Khosravi.
"So, in other words, we've reduced 40% of our overall server landscape through the consolidation."
As a result, Clariant has also reduced roughly 40% of their licence costs, as well as reduced 12% of their application, operation and provider costs. Most importantly, 27% of their global hosting costs have been reduced, which equates to savings extending into the multi-millions per year.
Success factors
Khosravi reveals that building a clear vision and mission from the beginning was central to the project's success. It was critical to convey the message to management, to the team, and to acquire their excitement and buy-in to the project. In such projects, the human element should never be overlooked.
"It was important that everybody understood where we were going and why we were doing this. We think big, but we started small, and that's a very important point."
Clariant built and prepared MVPs (Minimum Viable Products) from the beginning, which meant they gained quick wins and were able to prove that to their IT teams, giving them evidence that the technology worked and that the idea was the right one.
Clariant also conducted interviews with their people to gather their ideas as to what went well with the project and what could be improved in the future.
"The lowest common denominator was that people who worked within the programme felt positive that it was a 'failure-tolerant environment'. So that means that we allowed for failures, for people to fall and then stand up stronger with lessons learned – and then make it successful the next time. Our people know that it doesn't need to be perfect, and that they could, and can, take risks – something necessary for big gains.
"The last point to mention is that it was important to attract the right people into the right roles, to fully use their skills and potential to support the transformation."
Khosravi believes that it's important to be a master at choosing the right people and putting them into the right roles, so they can spread their wings and play out their strengths.
"If you want to cross the ocean, you don't need the best boat, but people who share with you the passion for the sea. And that is exactly what we have applied within that programme."
For Clariant the next 12 months will be about looking at high performance computing to support them in different business areas. Khosravi says: "We want to become as serverless as we can, wherever we can. We will also look to optimise the environment, to run sizing procedures in order to leverage the best of the pay-per-use system and increase cloud scalability. We will also look to significantly improve our security posture with our cybersecurity team, and develop better, faster modern security technology to protect the entire global IT landscape."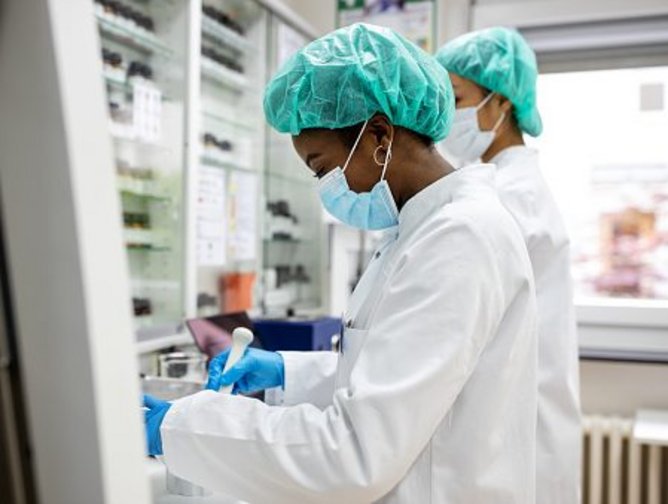 Clariant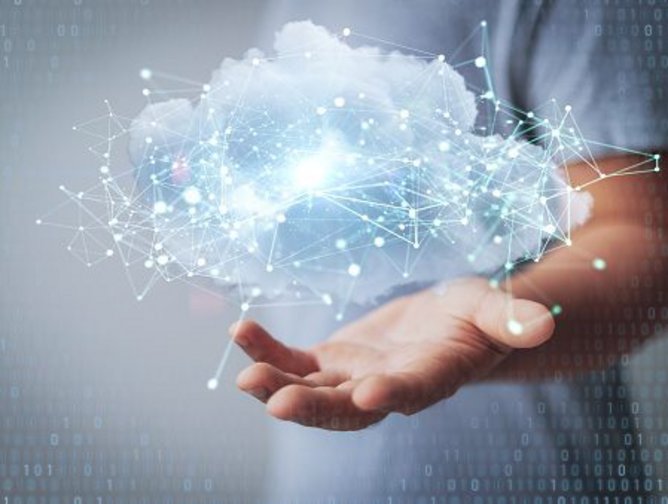 Clariant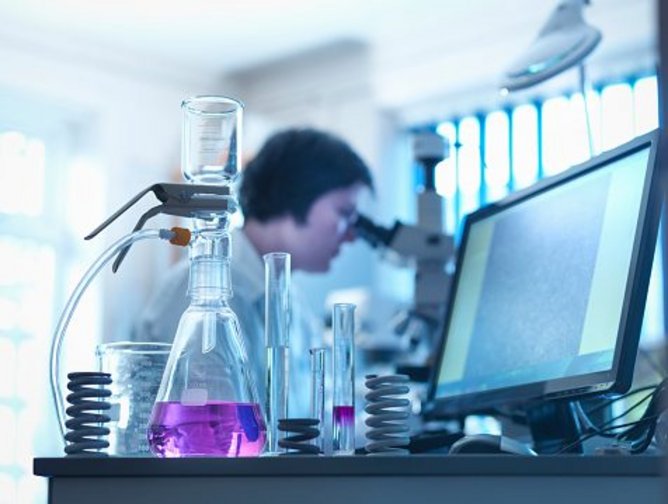 Clariant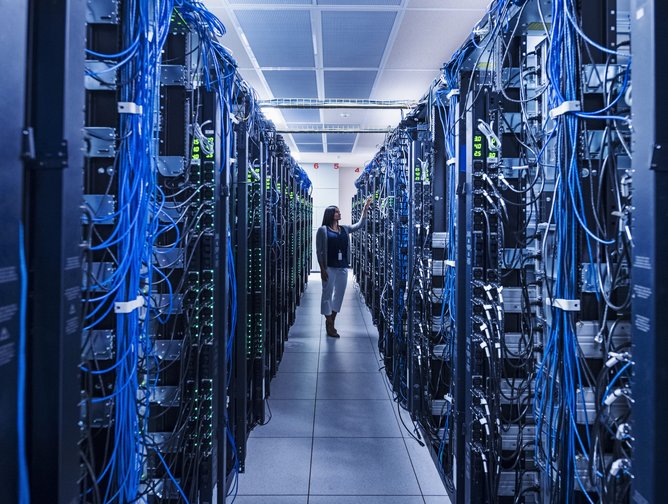 Clariant