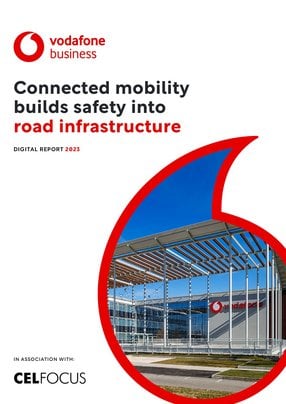 Connected mobility builds safety into road infrastructure
David Brown, Head of Connected Mobility Product Portfolio at Vodafone Automotive, enlightens us on the top of connected mobility to improve road safety
Hands up, then, who saw this one coming…a leading telecommunications provider giving similar treatment to cars as it would handheld digital devices? While it would have made for a ludicrous conversation a decade or so ago, connectivity has become a staple in modern life, naturally progressing towards various applications in the automotive sector.
EV manufacturers have embarked on a journey that will mark its place in history as the most significant evolution of transport, which also comes with a lot of responsibility to protect drivers and passengers in alignment with their contributions to global sustainable change.
This can be witnessed throughout countless connectivity exploits and, as explained by David Brown, Head of Connected Mobility Product Portfolio at Vodafone Automotive, telecommunications and digital services play an integral role in the future of electrified mobility.
The services provided by Vodafone Automotive – a global service subsidiary of Vodafone – include hardware and software and Brown leads the product management team to deliver next-generation connectivity-based services to customers looking to improve road safety and vehicle security, efficiencies, and emissions reduction. Non-connected services are supplied as upgrades to on-board vehicle systems and connectivity-based services are fulfilled through multiple solutions, including vehicle-to-everything (V2X) services, which enable communications between cars and their surrounding infrastructure, driving behaviour monitoring and crash reconstruction.
In the vehicle security area the company offers professional services to locate and retrieve cars to minimise vehicle losses, as well as solutions that dynamically predict the probability of an event occurring over a certain period of time, such as notifying drivers on risky zones.
Through a passenger-vehicle lens, Vodafone Automotive's solutions enable peace of mind that the latest electrified cars – as well as ICE vehicles in previous years – are the safest they can possibly be while also achieving greater energy usage and other benefits. Ultimately, the mission of the company is, as Brown states, "about making mobility safe, secure and accessible."
Connected services enable a visibility approach to vehicle Insurance
These three words form the pillars of innovation that Vodafone Automotive focuses on, which also carries over to fleet operations and other commercial uses. As far as safety and security goes, the goal is pretty simple: to reduce the number of stolen cars, traffic issues and accidents occurring on public roads each year. Overall, it means to help move forward a more sustainable and safe mobility.
"The first pillar is really focused on the safety side of things and the aim to reduce road deaths to zero," says Brown.
This is where cooperative connected mobility services generate key benefits that really come into play, particularly in cities and other urban environments where infrastructure is enabled with V2X technology, which provides an added layer of safety to drivers while on the road. Vodafone's product is appropriately named Safer Transport for Europe Platform (STEP) and introduces connected capabilities to provide more safety measures to drivers and vulnerable road users.
Leveraging the 5G and edge cloud capabilities developed by Vodafone, the automotive segment is about to tailor its architecture to enable V2X capabilities and package STEP on top of it. The idea of the cars having the ability to connect with others in the vicinity will encourage a more cooperative mobility ecosystem
"Being part of Vodafone, we are able to access 5G technologies and edge cloud, which, with competence in architecture design and V2X software developments from Vodafone Automotive, has allowed the development of that capability for the entire ecosystem," says Brown.
Working in the insurance realm is key for Vodafone Automotive, as it supports the overarching goal of road safety. Citing an example of the great work achieved by Vodafone Automotive, Brown explains a scenario where its connected solution not only benefits the drivers, but also provides a call handler with more scope for a quality service.
"When visiting a UK-based insurer that provides services to brand new drivers on the road, I was able to see first-hand how our solution makes a difference," says Brown.
What Brown saw was how Vodafone Automotive's solution enabled call managers to handle customer cases much more effectively, using data to gain clearer insight into the incident, whether it be low energy crashes or more serious accidents.
By leveraging telematics services, insurers have—for many years— managed the risk of a wide range of drivers. From the perspective of new road users, this is to reduce insurance premiums, but these days we're beginning to see the real benefits to providing vehicle usage data.
"Bearing in mind these can often be young drivers, understanding how our technology can help provide a level of assurance in high stress situations really brought it home for me. The impact was that our service meant the insurer could focus on the young drivers struggling in a time of need."
This goes to show the impact that connected mobility has and how Vodafone Automotive is able to integrate with infrastructure and businesses to not only achieve its goals in line with its own pillars, but breed a new quality of service to its partners' customers. Leveraging some of the best technologies on the market and almost 15 years' experience in helping insurance to digitalise policies, the company provides that an insightful approach to insurance, which is but one way that it contributes to safety.
"If you break down a telematics solution into its constituent parts, you've got the hardware, you've got the connectivity, the platform, and the service – we play in all these parts. Being part of the Vodafone family the connectivity is naturally a core part—we have our factory for the design and manufacture of hardware, and of course we have the platform and the service network covering over 50 countries. The fact that we can bring all of those together makes us unique and makes us a leader in the market," Brown says.
[V2X header]
Much like the digital ecosystems that enable businesses and homes to function, road transport is entering a new era of connectivity that will allow devices to share and access data from vehicles and infrastructure components surrounding them. An example of this from a safety perspective is how assessments are made of the road ahead, which has been adopted on major highways, but is still yet to leverage this to the highest degree.
With vehicles connected to other vehicles and data shared with infrastructure – which will in turn be shared with other road users – this unlocks new functions to enable real-time insights on the road – this is V2X.
With V2X, road users could begin to see real-time updates in the vehicle made useful to them as they travel. Vodafone Automotive recognises the potential of V2X in ensuring that any road collisions or diversions are reported and managed instantly to the driver, preventing any further incident or dialling out inefficiency.
"The key point is that this communication needs to be instant to deliver value to the road user. This is possible thanks to our 5G networks and multi-edge computing," says Brown.
Not only can such a solution save time and emissions in cities, but with drivers more aware of the road condition changes, they can focus on the surrounding environment, which could reduce collisions with nearby cyclists, pedestrians, and other cars – fostering a more mindful approach to travel.
A great example of V2X is being designed and implemented by Vodafone which Brown explains allows drivers to determine, what he calls, 'time to green'.
The issue of road congestion can be seen globally with more cars on the roads in cities, but access to real-time data has the potential to limit this by keeping drivers informed. This would be enabled throughout connectivity — data sharing between cars and traffic lights.
"For example, you are in London and you are stuck in traffic. You are at the traffic lights, traffic lights turn green, you've raced to the next set of traffic lights, and by the time you get there, they've turned red. You're then idling for 30 seconds ," Brown says.
"'Time to green' effectively means communicating with those traffic lights and the road infrastructure, it will tell you when the next set of traffic lights are due to change and recommend your approach to the traffic lights so that, by the time you get to them, you don't need to apply the brakes – losing all momentum in the vehicle and using lots of energy to get the car back up to speed."
We see V2X aligning with autonomous vehicles, whereby each system can complement each other to create extra layers of protection for drivers, passengers, and pedestrians.
"This is where the system, through maybe cameras or through smartphone applications, is able to determine where pedestrians and cyclists are in a shared space of the road," Brown says.
"An example is with lorries, where quite often cyclists ride alongside. You can have a warning system that tells the lorry driver, even though the cyclist is in their blind spot, they are there – 'proceed with caution'.
Though all these solutions show promise for a safer, more sustainable road network, it requires collaboration amongst a variety of players such as OEMs, roadside infrastructure providers, public authorities and vehicle fleets across Europe. Particularly in the realm of EVs, the demand and readiness is there for connected car services, but education plays a key role in enabling progress – revamping the road infrastructure network. Future prospects are bright for connected mobility and will even present new opportunities later down the line.
"Our focus is mainly on safety and security. Of course, as the applications and use cases evolve there will continue to be interesting and wide ranging commercial benefits. We want to make roads safer, and STEP will enable us to do that. Understanding how drivers interact with it will enable us to delve deeper into connected mobility."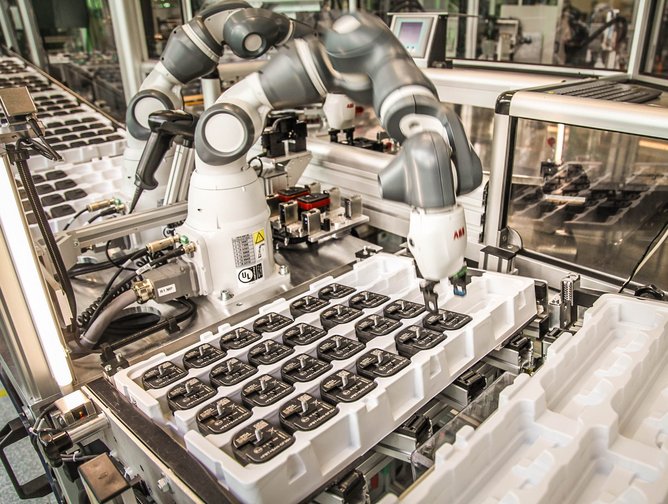 Vodafone Automotive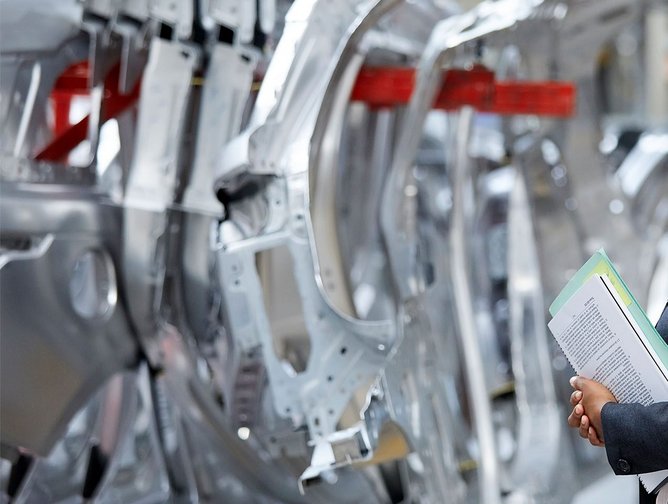 Vodafone Automotive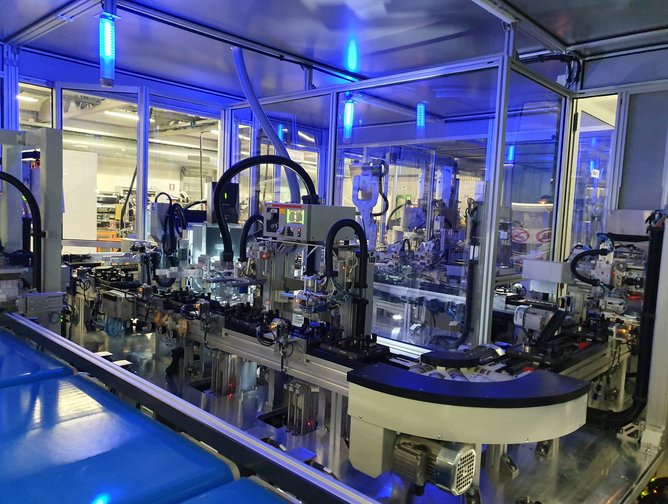 Vodafone Automotive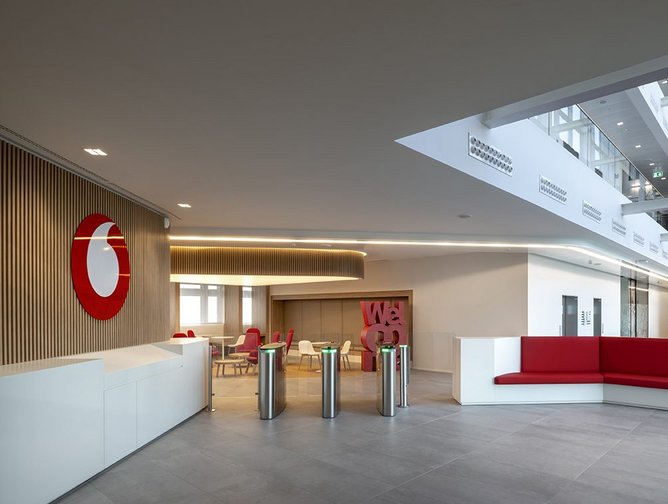 Vodafone Automotive