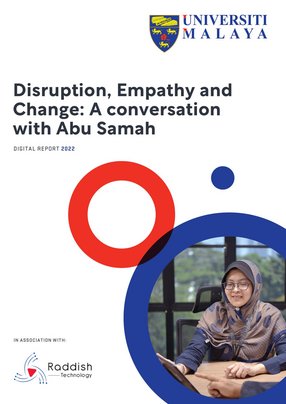 Disruption, Empathy & Change: A conversation with Abu Samah
Asiah Abu Samah, Director of ICT at the University of Malaya talks about the challenges of digitalisation, modernising processes and the role of empathy
The University of Malaya (UM) was the first university ever established in the country, from the merging of two colleges back in 1949 in the prehistory of the internet, working its way up to be ranked 65th in the QS World University Rankings and taking its position as the top research university in all of Malaysia. It is technical, scientific and fundamentally IT driven.
"Someone once mentioned that a student can live without water," says Asiah Abu Samah, Director of ICT at the University of Malaya, "but they cannot live without Wifi." That is how much the internet and wifi has become essential to daily life, especially in this Covid-era where the adoption of digital technology has accelerated in all areas.
"I've grown with the university," says Abu Samah, "so have seen its development from early on. I've been a part of its initial push for automation, data collection and systems upgrades, but now the entire purpose of our IT systems have fundamentally changed owing to our response to the disruptions caused by the pandemic."
Abu Samah highlighted that the previous role of IT at UM was mainly concerned with the planning and development of IT support and services (including application systems development) in-line with the university's needs, but following such global-to-local catalysts, it has evolved into a more consultative and strategic role. IT has become integral to all aspects of life, and so now operates to advance the best approaches to UM's ever-expanding needs so that it may move and adapt as an institution in the globally-connected digital environment.
She says, "Due to the challenges to our norms and expectations, the world is not as it was. The pandemic has driven us to a place where learning will become ever more borderless, and since everything is online in terms of information, the potential for this to become universal is definitely there."
UM's first computerisation project began back in 1996, and kept incrementally developing and expanding until 2017. And then, due to covid, its process of digitalisation was propelled to transform the university at their highest rate yet, as UM was forced to operate almost entirely online by the fallout.
Abu Samah says, "we were quite prepared as a team in terms of handling these requirements, be it for the people who would support the IT systems, or in terms of establishing and honing the infrastructure, and even when reaching out to the remote-reluctant in the university's community. The pandemic has taught us to expect the unexpected in relation to demand for services, as well as the importance of being able to act quickly. Institutions need a scalable and efficient emergency plan to continue providing uninterrupted services in situations like this. Moving forward, in line with UM's strategic plan, technological gaps will be filled through the reskilling and upskilling of talent in the institution. ICT has now become our strategic backbone and our level of utilisation has reached more than 95% of our major activities."
This unbroken online presence of UM systems comes with its own set of challenges.
"In 2015, we came face-to-face with a DDOS (Denial-of-service) attack. The whole network was affected and became painfully slow for about a week", says Abu Samah. As you can imagine, the onslaught of complaints about connectivity issues were stupendous, and the impediment to other online operations even more so. Through the years we have also had our fair share of experiences in facing other types of cyber security issues.
"Our challenge is that our security team is managed by a very small team who are trying their best but are generally overwhelmed by the sheer volume of the workload. Out of these experiences and with the right planning and response, we strive to further develop a multi-level security monitoring system to help pre-empt and mitigate such problems in the future."
UM implemented multiple monitoring tools at the Gateway and Data Centre level. Abu Samah says, "in addition to the Intrusion Prevention System, we also have web application firewalls, Anti-DDOS, have overhauled our coding structure in all our application systems and have further improved our NS protection (Network Security) and much more. We now have around 8 to 10 types of tools to assist us, but we still find that this isn't sufficient, and can be improved further to fulfil the need for constant monitoring. We are gradually looking into more systematic types of automation to help alleviate the monitoring loads towards a smarter environment."
Abu Samah also recognises that potential cyber threats are always growing. "Our whole IT team is stretched to its limit to ensure that UM's services run smoothly. They are always on standby. We also engage the SOC (Security operation Centre) to help us monitor during and beyond office hours. The tools in place are very important, no doubt, but what's just as crucial is that the people overseeing our security systems are just as resilient in responding to these, sometimes very-persistent cyber threats."
Spurred by post-pandemic development, the University now plans major changes to cater for wider modes of learning. After the easing of covid restrictions, the university began its initiative to expand its remote learning programme, as lockdown had acted as a kind of lab, providing insights into alternative education methods, and bringing about the realisation that viable remote learning was demonstrably possible. UM now offers courses through both the remote and hybrid learning modes and is seeking to further expand them.
Asked about the challenges that UM faces in terms of digitalisation, Abu Samah says, "we are actually trying to be responsive in an environment which is very sticky. There are processes which virtually glue us to the ground, as we have to abide by certain procedures which limit our flexibility, and so it's really a great challenge for us to respond to environmental stimuli as fast as we would like to."
To add to this tangled web, there were also many Supply Chain disturbances that UM faced whilst simultaneously trying to undergo its digital shift. "We faced many problems at this critical point," says Abu Samah, "especially when purchasing IT peripherals which require ordering from overseas. This was mainly due to the lockdowns and related shortages. We acknowledged the obvious problem but could only mitigate the situation by making everyone aware of the delivery waiting-times. The situation was global, so it was felt across the board, and we know of cases where vendors faced order backlogs of up to 52 weeks."
It must be understood that the growing global movement towards automating, digitising, interconnecting and modernising institutions, is a conundrum that takes on very different forms according to where those institutions are located. Many variables play a part in forming the outcome, from socioeconomics, to culture and geography.
UM has come a long way since its humble beginnings in terms of digitalisation, but there are still tensions between old and new ways of doing things which require continuous resolution for ultimate success.
"We are operating in a very disruptive environment," says Abu Samah. "The old, conservative strategies have to be continuously reviewed. We want to push for more growth, but there is always the challenge of disconnected gap between strategies. Within an organisation there are many interrelated factors that impact the way they all operate together. So, for example, there's a business strategy, there's a financial strategy, a human resource strategy and a digital transformation strategy. In this kind of disruptive environment, the goal is to realign and reinvent all of these strategies so that we can move as an institution." Abu Samah believes that this challenge is one that can be overcome by continuous engagement with all parties involved.
Malaysia's commitment towards a more sustainable, resilient and inclusive development future framework started in 2015. The implementation of SDGs in Malaysia are aligned with the national development plan, which utilises the government's development budget. "Since that time, our development budget application has been reshaped to meet SDG requirements," says Abu Samah. "ESGs gradually came into the picture later, and we noticed that ESG requirements are part of the criteria for applying for grants from international bodies. Sustainability activities have been there on Campus all along as there are research groups working on SDG related activities. Since COVID took hold and began disrupting all of our key processes at UM, sustainability considerations have been gaining momentum. Things such as electricity savings, general energy efficiency and waste reduction increasingly became part of our sustainability considerations."
Even before COVID, UM itself had been participating in the UI Green Metric World University Rankings for sustainability and is doing really well, ranking 32nd in the world.
Abu Samah says, "We are going for better waste and water management, more renewable electricity and greater carbon credits. More sustainable practices are coming into the picture for UM."
The greatest sustainability challenges at UM are also subject to budget availability, or 'funding constraints'. Abu Samah says, "we are, and have to be creative in terms of getting things done. You don't necessarily always need major capital to start off and explore the initial scope of a sustainable project, and sometimes it's really just about awareness and the willingness to cooperate. From my perspective, a multilevel approach is the most effective approach to help reap success."
Asked about her ideal vision for UM, she says, "If I had free rein in what I do, I'd like to change two fundamental aspects that I think would greatly benefit us. Firstly, I'd like the organisation to be more agile and adaptive (lean management). Agility helps an organisation to respond faster to the continuously changing environment, as is happening now. Secondly, it would be to create an environment with a greater ethos of empathy. Empathy is not just about reshaping yourself to others' expectations, but it's actually about trying to make them understand what you are trying to convey to them. People are more receptive if you are able to present your position, in terms of ROI (Return On Investment), and ROI is not just about monetary gain, but needs to be translated into long-term potentials. To do this, we need a good mix of people from multiple backgrounds who can see things from different perspectives, to lead and appreciate the value of what's being done and what we are trying to do next."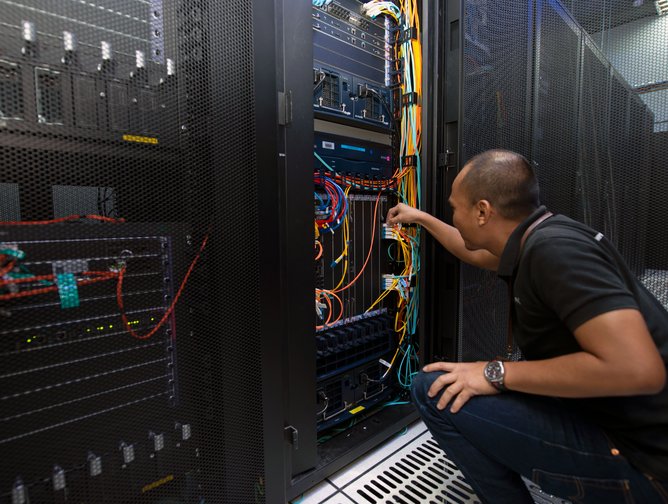 University of Malaya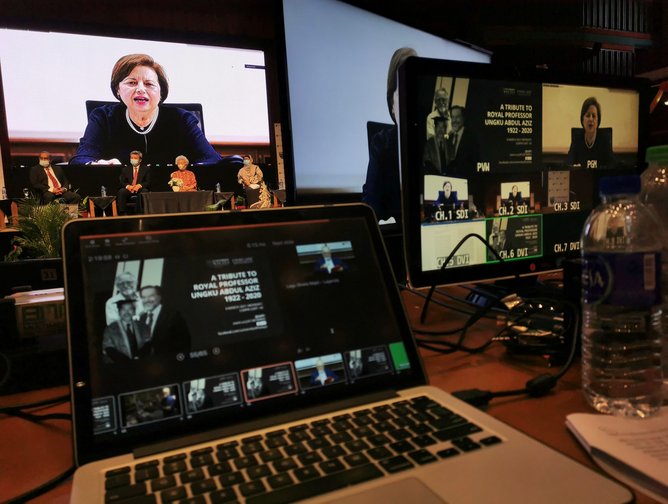 University of Malaya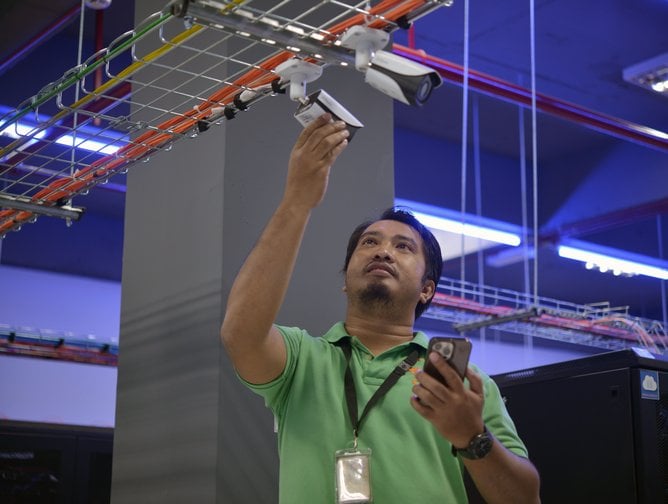 University of Malaya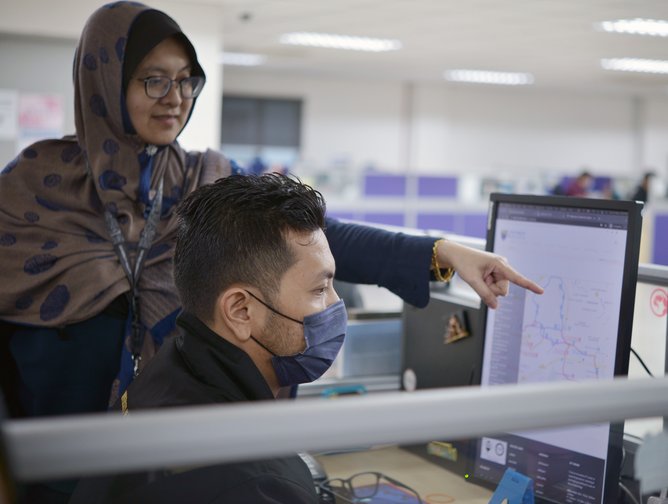 University of Malaya