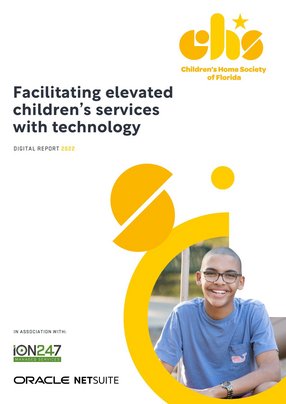 Facilitating elevated children's services with technology
Empowering families in the provision of nurturing care, Marcus Johnson, Children's Home Society of Florida's CIO, discusses where technology plays a role
Looking to give parents and families the tools to cultivate nurturing and safe homes for their children, Children's Home Society of Florida (CHS) ultimately wants to end the need for foster care as we know it through early intervention.
By reaching families before crises occur, CHS helps them stay safe and strong together, giving children more chances to thrive. A dedicated team of 1,300 professionals work together to support the children of Florida under a common goal: to create a world where all children have the tools and support they need to realise their full potential.
Part of this inspiring team is Dr Marcus Johnson, a retired Army Veteran and CHS' passionate CIO. Although he does not directly interact with the families CHS serves, Johnson is driven by his team's goal to make the lives of those staff on the frontline easier, giving them more time to focus on the children.
"I am laser-focused and heavily motivated to help our staff fulfil their responsibilities as efficiently and productively as possible. I want nothing more than to empower every member of the CHS organisation with reliable tools which, in turn, lead to improved services for those children and families that I myself do not interact with," explains Johnson.
He continues: "I want to provide all CHS leaders with trusted data, the right data, and in real-time so that they can make the right decisions at the right time, and trust their conclusions. Our organisation is involved in hundreds of programmes that are positively impacting the lives of hundreds of children every day. We must be able to tell that story, so we must have the right systems and tools in place to do that. One of the first things I did after taking on the mantle of CIO was develop a Vision and Mission Statement for the IT Department."
Now, the IT department is focused on empowering CHS to carry out its mission as a leading provider of Child and Family Services through the coordinated and efficient implementation of innovative, high-quality IT systems and services.
The team also looks to make IT and technology at CHS a strategic enabler for all of its operations and activities, enhancing its ability to help children realise their full potential by transforming the organisation into one that is agile, forward-thinking, and highly efficient.
One thing Johnson does stress is that, although technology is a priority, it never supersedes the people who are fulfilling the CHS mission: "It is first about the people, then the process, and then the technology. Technology is the enabler"
"At the moment, within the child welfare industry as a whole, frontline professionals are overburdened with outdated and, in some cases, obsolete technology. It breaks my heart to hear the stories about our staff working harder than necessary, especially when the work they are doing could mean the difference between life and death – our children deserve the best.
"While this is a challenge throughout the child welfare system, at CHS, leadership has made a decision that we need to change, we need to transform, we need to improve our service delivery across all spectrums. And we need the data, in real-time, that tells our story and the impact we are having on the lives of those we serve. We can do this today, but it is extremely cumbersome and taxing on staff to do so," adds the CIO.
Using technology to provide greater services to children
Through the hard work of the IT department, CHS has been able to improve efficiency and productivity while reducing the burden on the frontline. While there has been progress in a reduction in administrative tasks thanks to the introduction of new technologies within the organisation, there is still much more work to do.
"This is huge, because creating a stable technology infrastructure builds a strong workforce that is better equipped to keep children safe and families on a path to success," explains Johnson.
Just last year, the C-Suite and Board Leadership at CHS approved an intense technology transformation initiative for the organisation, kicking off a complex three-year IT transformation roadmap.
"Marcus' vision and the IT transformation roadmap will enable our workforce in the delivery of high impact services to children and families," says Andry Sweet, Children's Home Society of Florida's President & CEO. "CHS prioritises technologies that support our front line professionals to spend more time face-to-face with families and less time on the red tape and paperwork that can overwhelm and lead to burnout."
"CHS is buried in manual processes and functional inefficiencies; our roadmap will alleviate those shortcomings. In the end, my mind keeps going back to our children, who deserve the best we can provide ‒ anything less than the best technology available will only come back on the kids," comments Johnson.
"The last 6 months have been intense for the IT Department. We've reorganised our IT Department, downsized our server fleet by 30%, implemented a three-tier security system across our entire infrastructure, and implemented a remote management and monitoring toolset across our eco-system," he adds.
By improving the people-process-technology solutions, the IT department is driven by the shared goal to strengthen the frontline at CHS. Johnson and his team have realised the power of automation technology as it looks to lower the burden of many of CHS' employees.
"We also understand the value of building evidence in our sector to replicate practices that have the highest impact in changing life trajectories, and sharing those findings with others in our field to better serve even more families across Florida and the nation," says Sweet.
"The more we can automate, the more we can stabilise, the more we can improve efficiencies in back-office and front line tasks, the more time that our staff can spend with the kids. As we automate and streamline our business and case management applications, the end result will be a more cost-effective business management function resulting in more dollars being spent on the front line as opposed to home-office overhead," explains Johnson.
"We are working towards an IT ecosystem that is seamless and as automated as we can possibly make it; one where the data architecture between systems just works, in real-time. As we come to a close of our year one goals, we are entering the next phase of implementing even more groundbreaking solutions," he continues.
Technology achieving groundbreaking results
Back in 2015, CHS realised the true potential of technology with the development of its CaseAIM solution, which had a direct and significant impact on the children the organisation serves.
"CaseAIM was developed as the next step in child welfare – the necessary step – to change the way the work is done to better serve Florida families and improve outcomes for kids. As more kids were entering foster care and staying in longer, we knew why: case manager turnover," comments Johnson
"Each turnover in case management creates a chain reaction that, on average, increases a child's stay in foster care by 4.5 months. A three-year analysis has yielded undeniable results for this visionary approach. CaseAIM impacted turnover – in some areas, turnover dropped by 30%. The effect on outcomes for kids was even more groundbreaking."
To fully understand the impact of this new technology, the Florida Institute for Child Welfare conducted an independent study and found that, with CaseAIM:
Children spend nearly 100 fewer days in foster care
Children are more likely to achieve permanency within 12 months
Children experience fewer placement moves
Children experience fewer case manager turnover events.
Harnessing partnerships for CHS' digital transformation
To support CHS as it continues with its comprehensive and complex digital transformation journey, the organisation turns to a number of strategic partners that understand the value of CHS' core mission and help them successfully implement new technologies.
"We look for technology and systems partners that support our work to keep more families safe, strong and together. These partners understand the frontline-first approach to strengthen the workforce and create more stability for children. As a nonprofit, we also look for partners that understand our responsibility to be good stewards of every dollar," explains Johnson.
Needing to dramatically improve efficiencies in its back-office and business management functions, CHS turned to Oracle, a leading computer software company, to expand from the basic NetSuite module to a total ERP solution that includes payroll, grants, contracts, CRM and more.
"This ERP Solution will consolidate multiple applications and silos that have developed over the years into one seamless platform. It will also remove numerous manual processes, improve data integration, and give us real-time data that doesn't take hours to produce. Oracle is fully supportive of the CHS mission and understands our frontline primary responsibilities. They have accommodated numerous desires from CHS. Since November 2021, they have invested hundreds of hours with us – at no cost to CHS – understanding our business, while coaching and conducting demos and desk-side discussions with key leaders and functional managers," says Johnson.
Another key player in CHS' ecosystem is ION247, a cloud-computing IT management, backup, infrastructure, consulting, data and cybersecurity company, which has been supporting CHS since mid-2021.
Seeing value within the company, CHS realised ION247 could help identify where there were gaps in its IT infrastructure, which was particularly important in drafting its digital strategy, as Johnson explains: "An IT Assessment that ION247 completed over the Summer of 2021 brought to light several gaps and risks for CHS – some more urgent than others. From that IT Assessment, a three-year IT Roadmap was developed for CHS, including specific initiatives and best estimate cost projections to complete the three-year-plan. Two of the areas that the assessment addressed were a low IT maturity grade (Gartner's IT maturity model), coupled with a struggling infrastructure. From those results, we modified the IT Department structure while bringing ION247 on as a Partner to provide a service as our Infrastructure Managed Service Provider."
"ION has consistently been there for us as we experience significant infrastructure problems requiring an emergency response. ION fully understands our mission – the lead Managing Partner in ION is personally invested, based on his own life experience as someone who adopted children himself. Without these partners, executing our digital transformation would have been difficult. Both Oracle and ION are invested in us and our mission. And as our work continues, we are looking to engage more passionate supporters, partners and donors," he concludes.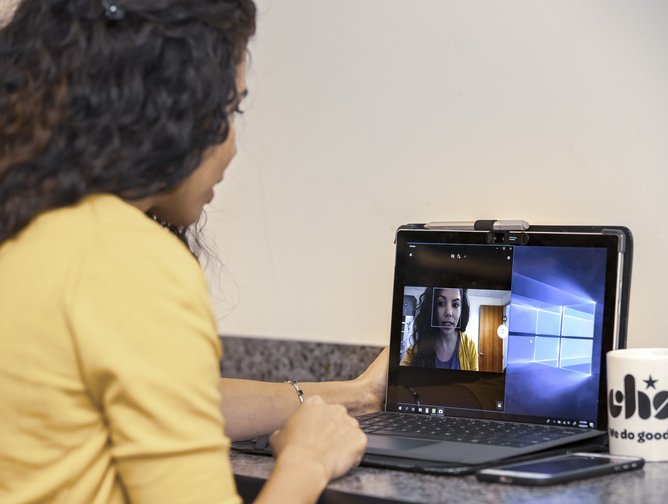 Telehealth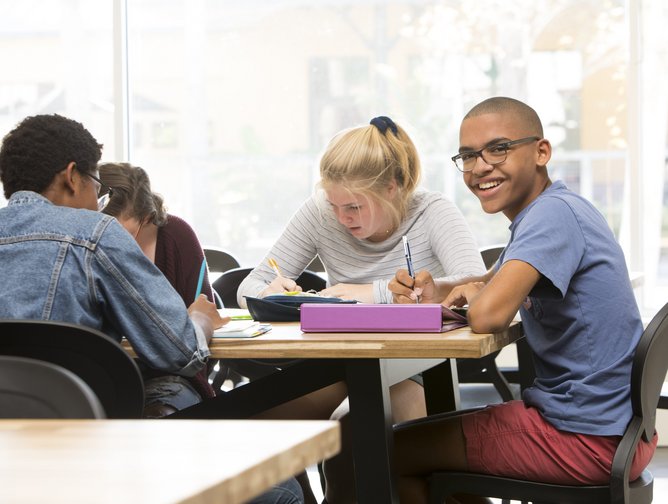 Homework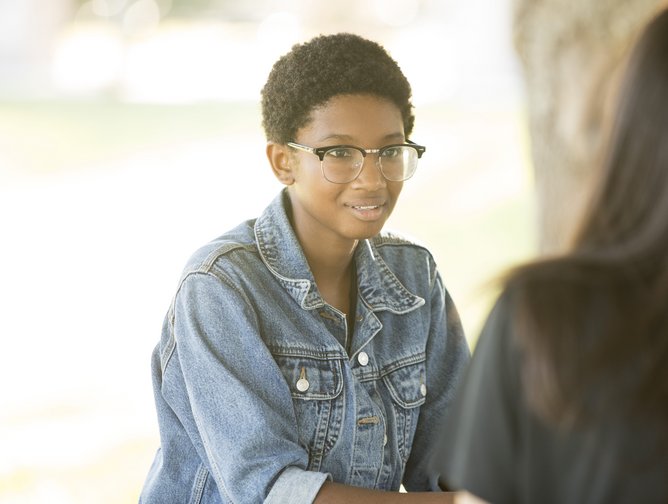 Teen counseling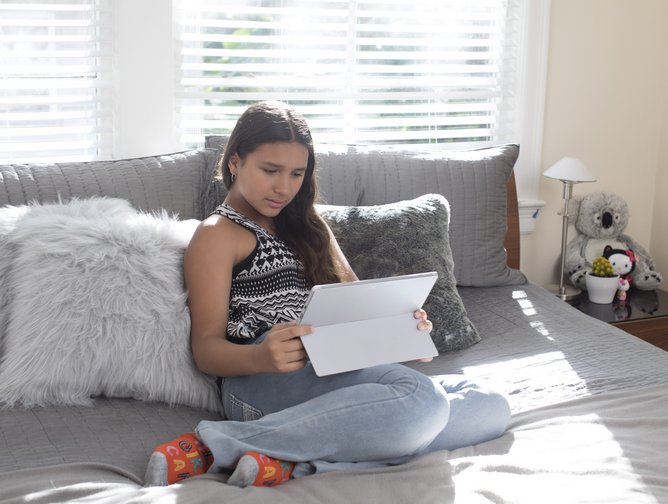 Online counseling