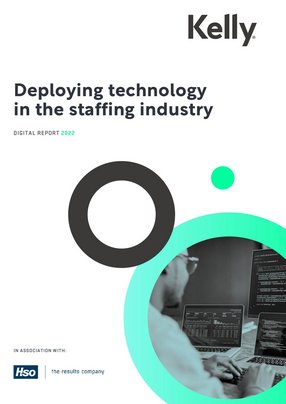 Kelly Services:Deploying technology in the staffing industry
As Kelly Services helps to connect people to companies, Alexandre Kozlov explains how the company embarked on its digital transformation journey
Celebrating 76 years in business, Kelly Services is a global recruitment company on a mission to connect people to jobs that enhance their lives.
Over the past two years, the COVID-19 pandemic has accelerated digital transformation across most businesses, which has meant the creation of new revenue streams and business operating models. Enabled by technology, these have the ultimate goal of transforming both the customers' experience and the operating model. But many companies have been so focused on the word digital that sometimes they, in fact, forget the key word: transformation.
Alexandre Kozlov, Head of International IT at Kelly Services, talked to us about how he joined Kelly Services with a mandate to develop and execute a new IT strategy that would enable future business operating models and support business growth.
"When the company hired me, I was tasked with putting out some fires around key applications. But I quickly realised that it was not about a particular application, it was more about the business/IT alignment and overall fit between the strategy and portfolio. It was clear to me that the old IT operation model and portfolio was not fit for purpose for the long-term business strategy and objectives," he said.
People used to insist on having everything in-house and close to their chest, explained Kozlov. Over time, as technology and the IT industry have matured, people are realising that this approach is not really serving the business in the long term.
According to Kozlov, there is not much added value to custom develop or heavily customise acquired applications as both market and business demand are changing rapidly.
He explained that Kelly's application portfolio built on cloud and APIs allows to experiment and quickly implement new solutions. If a company sticks to standard functionality of applications, it is much easier to replace the module A with the module A 2.0 or module B from another vendor.
Transforming business models to meet evolving needs
Joining the company in 2018, Kozlov's objective was to differentiate Kelly Services from the competition with a unique user experience for candidates, clients, and employees, delivering solutions that enable and support standardised processes, and rationalise a portfolio of local solutions around the globe.
Shortly after joining the company, Kozlov conducted research in one of Kelly's key markets on the activities and tasks performed by recruiters. It turned out that recruiters were spending more than 60% of their time in Outlook. That is, rather than searching for candidates and talking to them, recruiters were busy typing emails and managing their inboxes and calendars.
This spurred Kelly Services to start its transformation journey. In response to its findings, the company came up with a series of business modelling workshops, with the objective to design a future operating model that should be in place in three years.
It took the company 18 months to complete the whole programme – from the first modelling workshop until the last go-live in the 15th country. When COVID pandemic hit, it was right in the middle of the implementation.
"Today, your network is the internet – it's global. People tend to work from their home, PCs, private laptops or even mobile phones. This means that IT organisations need to tackle all those devices. It becomes very dynamic, very complex, but I would also say, at the same time, very exciting because you have so many new opportunities, new ways of doing things, new things, and new ways of working that it's amazing," said Kozlov.
With the onset of the COVID-19 pandemic, business processes needed to be changed quickly, along with the IT solutions that were supporting those processes.
"There was a big emphasis on cloud-based solutions, but our approach was not to put all our bets on the cloud. We say we don't go cloud first, we go cloud smart – in other words, considering where a cloud solution would really make sense and would benefit the business side.
"Unfortunately, I very often hear that my IT colleagues from other companies are still looking at the cloud as a cost-cutting opportunity. But, in my view, this is fundamentally wrong. Of course, it's good to cut costs, but you should really explore the cloud to deliver new features and new capabilities to the business, and not always just to simply save," explains Kozlov.
According to a report by BCG, companies can save around 15-40% on infrastructure costs by migrating to the cloud. For some companies, the savings can be even greater. With these statistics in mind, it's no surprise that Gartner's research found 95% of data workloads will be hosted in the cloud by 2025, up from 30% in 2021. It also predicts that over 95% of businesses will use cloud computing by 2025.
Touching on the importance of technology, Kozlov discussed how, without technology, businesses probably could not operate. We are no longer in the era where CVs are sent via post, today it is all automated.
"Today, you even have companies where video interviews are conducted with robots, not a person, especially at the beginning of the hiring process. Something that is not so visible to the external world is that we have quite a big explosion of various analytics stores. We utilise these at the backend when we analyse our candidate database when we look for the best match between a job offer and existing candidates. We also try to forecast how the market will go, in what direction, the kind of job roles and opportunities in a given sector, and then try to prepare it on our side. Without technology, you cannot do this."
As the technology proliferation in all industries grows, there's also an increasing demand for employees with IT skills. Looking back to just a couple of decades ago, according to Kozlov, literacy was the absolute 'must' to be employed, but today companies are looking for IT-savvy professionals for non-IT functions, such as Marketing or HR.
Establishing strategic relationships with vendors
Kelly Services connects more than 1 million people with work opportunities via its global network, and partners with 90 of the Fortune 100 companies. Kozlov himself has been paying particular attention to building partnerships with the company's strategic vendors.
"Right from the start, I paid particular attention to building partnerships with our strategic vendors, which paid off during the implementations. We selected a new ATS platform and utilised its marketplace partners to build up a comprehensive front office suite. We partnered with several vendors to build our new country websites and job boards."
As they began utilising new, more advanced tools in searching for and matching candidate profiles to job specifications, Kozlov recognised that the recruiters' productivity notably increased. Some of the new tools use AI technology for sourcing candidates and finding better matches.
For the back-office solution, the company partnered with HSO, where together they have jointly developed the core of the solution and are now rolling it out across the globe.
"We established a strategic relationship, where we engage, share our strategies, and align roadmaps with HSO. So far, we have successfully delivered on all of our projects, and we look forward to continuing to work with them."
From Kozlov's perspective, it's important to be on the same page as the vendor, and he noted that Kelly Services has regular meetings with HSO where the two exchange strategies, choose which directions they plan to go, and look for ways they can help each other.
The continuous development of technology to enhance business performance
Looking to the future, Kozlov believes there will be a wider usage of AI-based technologies to help with tasks such as matching candidates and handling CVs.
"There will also be proliferation of these technologies at the back end for companies. They will try to look into data that's available to them while marrying this data with some external sources of information to understand trends and potentially even predict some emerging trends so that they are better prepared to react to coming market changes."
He explained how the beauty of digital transformation is that once you start this journey, you'll probably never finish it, though not in a negative way – it's more of an excitement of what is to come.
"We continue looking at the opportunities where we can deliver new services to our candidates and clients. We position ourselves as a specialty staffing and recruitment company. Here, we see many opportunities in moving forward as the market is also very dynamic. Overall, I see great opportunities and I would say that the usage of technology and importance of technology will only increase."
In regards to Kelly Services' continuous digital transformation, Kozlov concluded: "First and foremost, we will continue our digital transformation journey. We want to offer new opportunities to our talent that match their individual skills and career aspirations, and provide new services to our clients when choosing specific needs. It's become a little bit more complicated in the more volatile world of today, but I think we have great technologies that will help us to overcome those obstacles and deliver on our business commitments."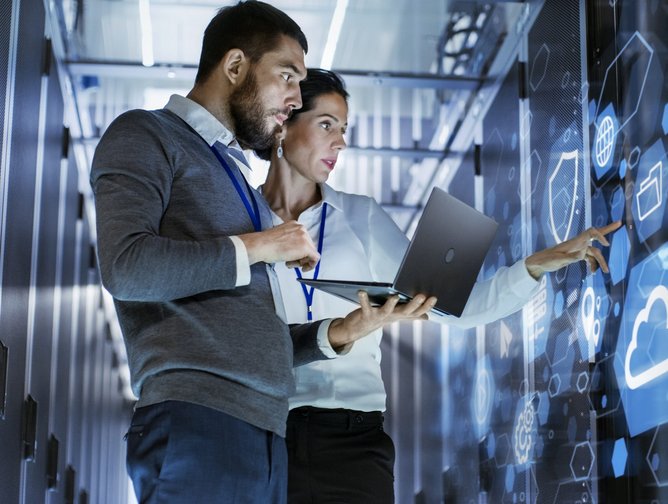 Kelly Services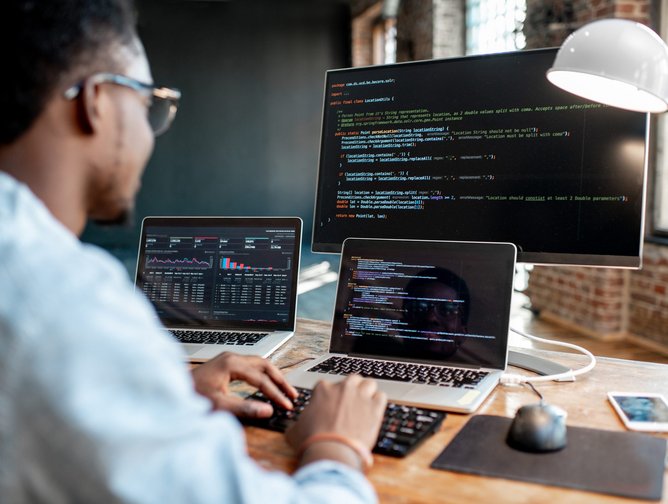 Kelly Services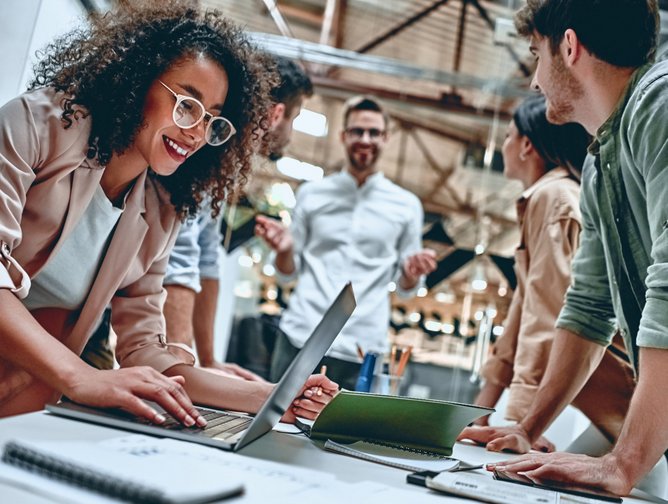 Kelly Services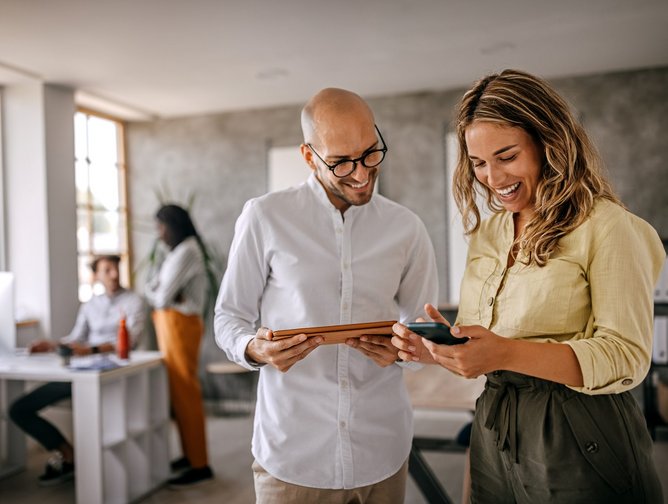 Kelly Services