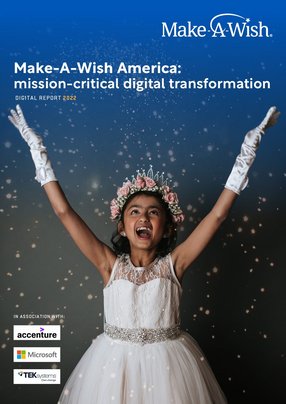 Make-A-Wish America: mission-critical digital transformation
Teresa Duran describes the exciting digital developments, partnerships, and culture shifts marching the Make-A-Wish America mission forward
Since the onset of the pandemic two years ago, it seems as though every company — big or small — has had to radically overhaul its business to stay on top of the game. This means that you've likely heard the phrase 'digital transformation' bandied around a lot recently.
This phrase describes a period of change focused on the development and use of technology within an organisation, including streamlining processes, speeding up responses, and enhancing capabilities. This is the exact process currently underway at the 59 individual US chapters and National Office that collectively form the nonprofit Make-A-Wish America.
Whether partnering with tech companies to improve provisions for clients and consumers or expanding existing departments and leadership teams to develop full-stack, in-house tech, different companies are navigating their digital transformation journeys according to what they need to succeed.
For Make-A-Wish America's well-versed Chief Information Officer (CIO), Teresa Duran, this process is nothing new. Rather than filling her with trepidation, the challenge instead invigorates her.
"This is my third time leading a complex technology department. And when an opening arrived at Make-A-Wish, I was extremely excited to join," Duran smiles, her genuine enthusiasm palpable. "Number one, the inspiring Make-A-Wish mission itself. Number two, because Make-A-Wish is going through the largest business transformation in its history — and for me, that's my sweet spot. I am very passionate about technology and how it will enable any company to reach new heights.
Today, we see the beginnings of this flourishing, symbiotic partnership: Duran's experience, skill, and strategic acumen being utilised by one of the foremost charitable organisations in the world, while Make-A-Wish America is, in turn, providing a meaty challenge worthy of Duran's talent.
A mission worth fighting and fundraising for
With so many people being aware of the existence and purpose of Make-A-Wish, it almost feels as though the organisation has always been leading the way with its noble cause. Make-A-Wish is, however, only 42 years old. It has a heart-warming origin story that demonstrates the simplicity of the organisation's message and aims.
The inspiration for the children's charity first struck in 1980 with 7-year-old Christopher Greicius in Phoenix, Arizona, who was bravely battling leukaemia. Learning of his dream to one day be a police officer, his community came together and granted him his wish for the day.
"A handful of people were involved in thinking about making this child's wish come true and then created this whole experience around it. Afterward, they talked about how to fund something that would enable this for more kids," Duran explains. "So, our mission is to create life-changing wishes for children with critical illnesses. And the biggest misconception about our mission is that it's a child's last wish, when in fact, the wish experience can be a game-changer and an important part of the healing process for wish kids. Children do not need to have a terminal prognosis to be eligible for a wish. Most of the children survive and thrive past their illness."
While this fact may surprise some, there's a reason behind fulfilling the wishes of children battling a critical illness who go on to lead full and happy lives, as well as those who receive an end-of life-prognosis.
"These wishes give children and their families a sense of hope," Duran says. "It's wonderful to hear repeatedly how these life-changing wishes help them through that difficult time and how it's helped children accept their treatment processes and provide an escape for the entire family. Chris' wish sparked the energy around this beautiful mission."
Creating cohesive, centralised chapter technology to stay true to the mission
When it comes to Make-A-Wish America's digital transformation, Duran emphasises the importance of developing a cohesive, standardised, and centralised system capable of managing the entire fundraising and wish-granting processes for the different US chapters.
"We currently support and serve 59 different chapters around the US, and our systems and processes are extremely fragmented — there are 59 different ways to manage our information. And we're on very antiquated technology that is not mobile-friendly," says Duran.
Make-A-Wish America's digital transformation aims to resolve these issues and develop a centralised system to manage data and analytics related to decision making, fundraising, revenue generation, volunteer management, and the overall wish journey. Luckily, the organisation has the very experienced Duran to guide the process.
"Leading that modernisation effort is something that I've not only done many times before, but I also know what it looks like on the other side — how digital transformation enables the growth of the organisation," she says. "At Make-A-Wish, what I'm most excited about is being able to do this for such a meaningful mission."
Duran continues: "We work closely with the chapters to provide a sense of equity whenever we can. We don't just grant the wishes — there's a whole process around it that we build. And a lot goes into making those wishes happen, particularly regarding the 24,000 volunteers across the US, without whom we could not continue this mission. The reach that we have and the level of commitment into our communities is pretty incredible — this transformation process is really about enhancing and leveraging those aspects and the ability to work together to strengthen our relationships with our donors and wish families."
What is it that stimulates these sorts of changes and makes them successful? "Another thing I love about Make-A-Wish is its people-first culture. Everything is about what we do for our mission, what we do for our wish kids, and what we do for our employees."

"One of the reasons I am so energised to be here is to focus on prioritising our strategy and making sure that we are providing flexibility to our colleagues. Our national office is 100% remote, and we offer flexible schedules to suit individual lifestyles because it's not just about attracting talent, it's about retaining it," continues Duran.
"I also really can't speak more highly of our CEO, Richard Davis, and our employees, from the talented Technology department to our National and Chapter employees dedicated to our success. These significant business and digital transformations are a significant undertaking and are more successful if you have a strong leadership team and culture."
Developing a digital innovation framework
Part of the nonprofit's modernisation process has been creating digital technology unique to Make-A-Wish America — the Galaxy platform — which aims to expand the scope and ability of the organisation to generate donations.

"Galaxy is a way for us to reach new heights, taking our 59 disparate systems and bringing them into one enterprise system. It's just helping us find ways to have this connected vision. The Galaxy initiative includes adopting Salesforce to increase collaboration, fundraising, and revenue to grant more wishes," says Duran.
Change is always tricky when it comes to embedded systems at decades-old organisations: "I've done this many times, so I can give not just a sense of confidence and articulate the level of change to expect, but also to acknowledge the change's impact, to say this is all normal. It's a journey and not something that will happen overnight."
Another integral aspect of Make-A-Wish America's digital transformation is the partnerships that it has developed with technology and professional services giants, such as Microsoft, Accenture, TEKsystems, and Salesforce.
"We have amazing strategic vendor partners that have been completely invaluable. They've helped provide not just the surge of capacity, but also streamlined how we do everything — from the architecture of our systems to what milestones we should hit, to helping scope the pace of change," says Duran. "These partnerships have helped us increase how we can connect with donors and utilise emerging technologies, helping us do all we can to achieve our mission. I don't think you can succeed in these initiatives without strong strategic partnerships and creating a culture of trust and working as one team."
"We have a very successful strategic partnership with Microsoft, which supported our initiatives to centralise and modernise identity and access management to Office 365, cloud and data strategy, Surface deployment, and strengthen our cybersecurity controls," explains Duran. "That move was essential during the pandemic and is critical to our Galaxy initiative."
While Microsoft and Salesforce are relatively recent partners, Accenture is a longstanding partner of Make-A-Wish America that has provided incredible value. Accenture has been Make-A-Wish's digital transformation partner since its first initiative implementing NetSuite Enterprise Resource Planning (ERP), ensuring that the technology would work as hard to support Make-A-Wish's mission as its dedicated workforce.
Accenture brings global experience and expertise in digital, cloud, and Salesforce implementations, as well as deep insights from its Nonprofit Practice. The company harbours great care and support for the Make-A-Wish mission to grant more wishes to children with critical illnesses, helping at every step to achieve their strategic goals and provide constituents with a deeper, personalised experience.
"[Accenture has] played many crucial roles and not just in the more technical aspects: they've also been instrumental in providing change management, training, and programme management leadership, too," she says. "Accenture is an extended part of our team because there's a lot of policy when embarking on mass business process changes."

Duran also has a longstanding relationship with TEKsystems, which provides critical talent management services for all technology needs.
The future of Make-A-Wish America and the digital world
There's much for the Make-A-Wish America team to be excitedly anticipating in 2022 — it's going to be a big year for the organisation.
Despite Duran being cautious — a firm believer in adopting an "under-promise and overdeliver" approach to future endeavours — she anticipates an "action-orientated year". Highlights include development of an enterprise Customer Relationship Management (CRM), a detailed product growth map, more partnerships, and a wider focus on Environmental, Social, and Governance (ESG) strategies with like-minded partners.
But, mostly, Duran is excited for the new avenues that evolving technology will open up for Make-A-Wish America: "You see corporations and new partnerships evolving in the crypto/NFT and metaverse space. And when you look at the younger generations and where trends are growing, it's something that we have to pay attention to, as well as their payment preferences, how they want to connect— it's all digital. We need to make sure we're finding new and creative ways to meet their needs."
Duran points to nonprofits that are accelerating growth by trying new ways of fundraising.
"I can see more digital events, such as a gala in the metaverse with people dressing up their avatars, each doing something creative," she says. "I see additional gaming fundraising opportunities as a viable avenue, too — it's a multi-billion-dollar industry!"
Although the road ahead for the next 6 to 12 months is likely "going to be a little bumpy" as the changes are embedded and adopting the new system takes place, Teresa Duran and the Make-A-Wish America team are excited for their digital future to be fully realised.
If you would like to help us grant more wishes, please go to https//wish.org.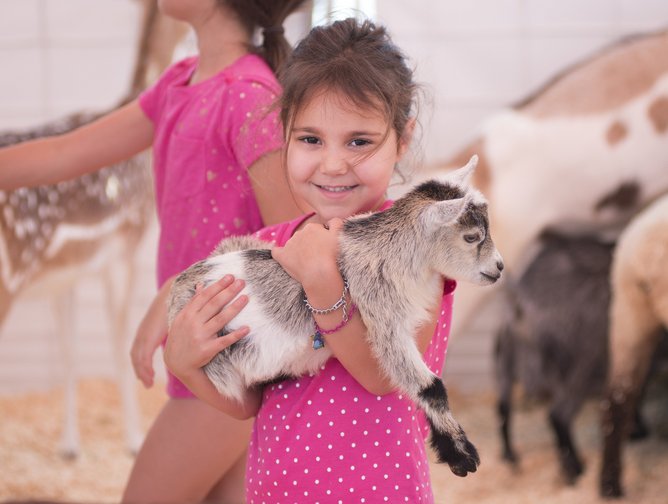 Sabrina - "I wish to have an outdoor experience"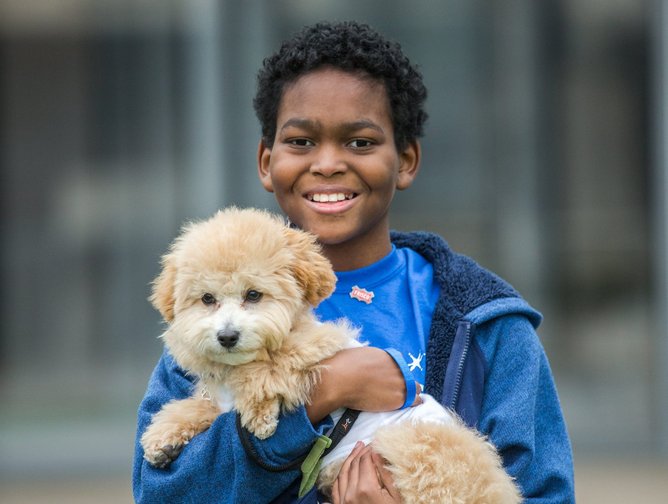 Nick - "I wish to have a puppy"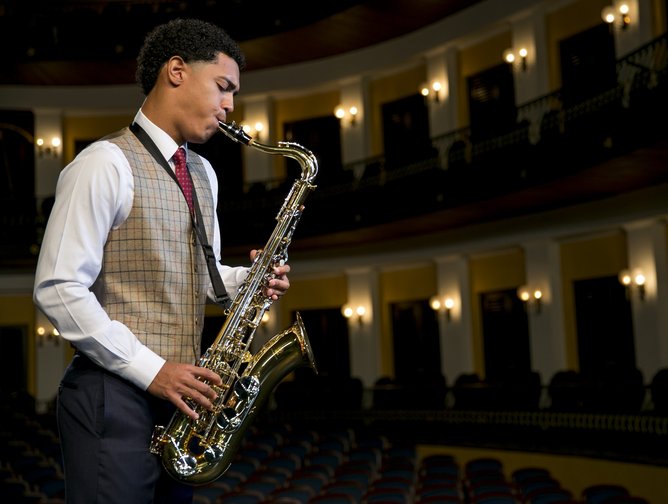 Michael - "I wish to have a Saxophone"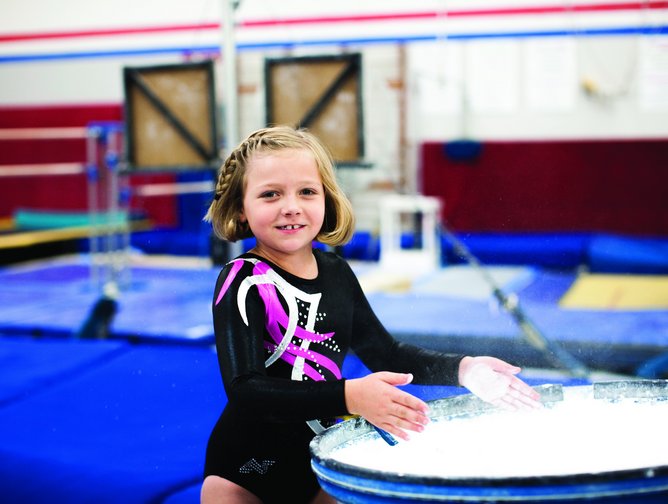 Avary - "I wish to be a professional gymnast"