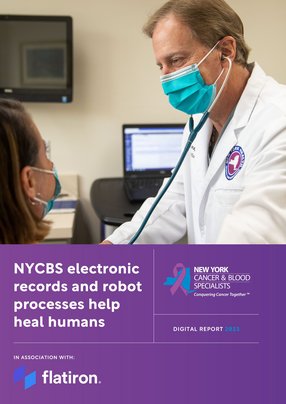 NYCBS electronic records and robot processes help heal human
Sean Riley, Chief Information Officer of New York Cancer & Blood Specialists (NYCBS), talks about how technology can help save lives and build a business
A creative attitude to technology and growth has helped New York Cancer & Blood Specialists (NYCBS) expand its state-of-the-art services to communities in Long Island, the five boroughs of New York City, and Upstate New York. Ongoing work with electronic medical records (EMRs) and Robotic Process Automation (RPA) is allowing the health company to automate tasks and reduce costs as they improve and enhance their multidisciplinary approach to healthcare.
NYCBS is a world-class, patient-centred cancer care practice dedicated to bringing medical care to communities close to home. The practice's multidisciplinary team of physicians, surgeons, nutritionists, social workers, and other health specialists work together to provide personalised care plans that focus on the mind, body, and soul. With convenient locations across Long Island,the five boroughs of New York City, and Upstate New York, patients are always close to their support network.
The practice's commitment to providing the best possible patient experience is at the heart of its philosophy. The staff is dedicated to delivering care with kindness and compassion, and is always striving for a world free of cancer and blood disorders. With over 50 clinical trials and state-of-the-art technology services, the practice is dedicated to advancing medical knowledge and finding new cures.
NYCBS's Chief Information Officer Sean Riley has been a key player in the practice's journey to provide the best possible patient experience through technology. He joined the company when a single person represented the IT department. Since then, he has witnessed the department's growth and says, "technology has evolved from a nice-to-have to an essential component in patient-centred care."
The company has experienced tremendous growth and has gone on to form partnerships with hospital systems, effectively turning their competitors into allies and contributing to their combined growth.
"When I joined, the IT department was one person, two days a week for seven locations," says Riley. "We now have 96 locations and an IT staff of 20. In the beginning, I was the Director of Digital Marketing and took over IT. We had older equipment and devised a game plan for each office based on size and infrastructure. We've been able to scale with this model, which has been helpful as we've grown."


On-site services prioritise safety and convenience
NYCBS ensures patients come first, offering a wide range of on-site services prioritising safety and convenience, all provided by a team of skilled caregivers. They believe everyone deserves access to the medical care they need, which is why they offer financial solutions to those most in need. Their physicians, nurses, and support staff are dedicated to delivering the best care without any barriers or bureaucracy, working around the clock to ensure patients receive the help they need.
A multidisciplinary approach is taken to cancer treatment, which often includes surgical, medical, and/or radiation oncology. With numerous clinical locations throughout their network, patients can receive all their treatments in one place, making their cancer journey as smooth and stress-free as possible.
Over 50% of cancer patients will undergo radiation therapy; the experts at NYCBS use the latest high-energy radiation beams to destroy cancer cells effectively. They offer various forms of radiation, and their radiation oncologists have the knowledge to choose the best therapy based on the patient's specific needs.
To help patients throughout their entire treatment journey, NYCBS has created the Patient Health & Wellness Program. This programme provides patients with the tools to improve their mental, nutritional, and physical health – including psychology, nutrition, social work, chronic care management, physical therapy, and occupational therapy.
The NYCBS lab is an independent, full-service clinical and anatomical pathology laboratory that provides diagnostic excellence. Their staff of experienced, board-certified pathologists and technologists use the latest state-of-the-art technology to provide world-class care to their patients.

Research advances the field of medicine
NYCBS's clinical research focuses on advancing the field of medicine to better provide for the medical needs of patients in the future. A clinical study is either a privately- or publicly-funded clinical research project whereby people volunteer to participate and, in doing so, contribute to our understanding of medicine.
There are two types of clinical research studies: a clinical trial is clinical research that focuses on evaluating the effectiveness and/or safety of medical devices, diagnostic procedures, products, and medications in addressing the medical needs of people. An observational study is an investigative effort to collect data on health-related participant outcomes.
In an observational study, as opposed to a clinical trial, people are not assigned specifically to an intervention – or interventions – such as a specific treatment regimen. Instead, participants receive routine medical care.
Community oncology means ensuring patients receive medical care of the highest quality, making medical care accessible and affordable to them in their own communities. By conducting clinical research in the community setting, NYCBS has a unique opportunity to give patients not only the individualised attention of their care team but also to give them the additional resources that come with a specially-trained research team to attend to their needs and guide them through their treatment journey.
Clinical research in a community setting provides the best of both clinical research and community-based medicine; that is, opportunities to access the most cutting-edge therapeutics while maintaining the convenience of allowing patients to remain close to their homes, families, and larger support networks in the process.

Automation frees up staff to take on new tasks
A key aspect of the practice's approach to technology is the use of electronic medical records (EMRs), which all clinicians use to store patient clinical information. The practice uses Flatiron's OncoEMR, which is flexible for oncology and has all the different pieces of information needed for the treatment of various diseases.
"All clinicians use electronic health records applications to store clinical information for patients. Oncology-focused EMRs like Flatiron's OncoEMR are used by more than half of private practices," says Riley. "OncoEMR provides flexibility for oncology and has all the different pieces of oncology, as it's not just one organ, and there are different treatments for different diseases."
OncoEMR helps relieve daily pressure for oncologists and care teams through intuitive workflows, accessible data, and by automating tasks. This frees up staff so they can do their best work. NYCBS also uses Flatiron's research tools, including OncoTrials and the OncoEMR Research Tab, to support research operations. Powered by clinical data and machine learning algorithms, these tools help research-focused practices like NYCBS integrate research into everyday care and reduce the operational burdens of running clinical trials. These tools also help by finding trial-eligible patients more easily and improving data management practices.
The practice has also adopted Robotic Process Automation (RPA) to automate certain tasks and reduce costs. Riley believes that RPA is the first step to freeing up staff to take on new tasks and reducing costs. The practice follows HIPAA rules and regulations and has measures to ensure patient data security, such as yearly security risk audits and two-factor authentication.
"AI is a trend everyone is talking about, and is a crucial trend for companies seeking to reduce costs and free up staff for new tasks so they can instead focus on patient care", says Riley. "Although some people may fear job losses, RPA can automate tasks such as data entry and onboarding new staff. It is estimated that around 15% of jobs can be automated, making RPA a valuable tool for streamlining operations."
Digital patient engagement has become increasingly important in the delivery of patient-centred care. By leveraging technology, NYCBS can provide a supportive environment that helps patients and their families through every step of their journey.
"The big hospital systems have all the pieces in place, including a patient portal and a system that collects demographic and clinical information," says Riley. "Small healthcare facilities or private practices may use different companies for practice management and EMR. However, digital patient engagement is becoming more important, and patients expect to have access to their information and be able to communicate with their healthcare provider through a patient portal."
Data security is important, especially in medical work, and Riley says there are many measures in place, such as following HIPAA rules and regulations, yearly security risk audits, and knowing where the data is going.
"EMRs and practice management systems are mostly in the cloud these days, so data security is not completely in our control," says Riley. "Security has become a big part of HIPAA, and with the rise in cybersecurity prices due to breaches, it has become even more important."
Though Riley comes from a digital marketing background, he says some qualities and experience have been useful in his new career in technology management. "Solving problems creatively has been helpful," says Riley. "I think it's important to come up with solutions by thinking outside the box. There are always problems, but if you can work on figuring out how to solve them, it's tremendous."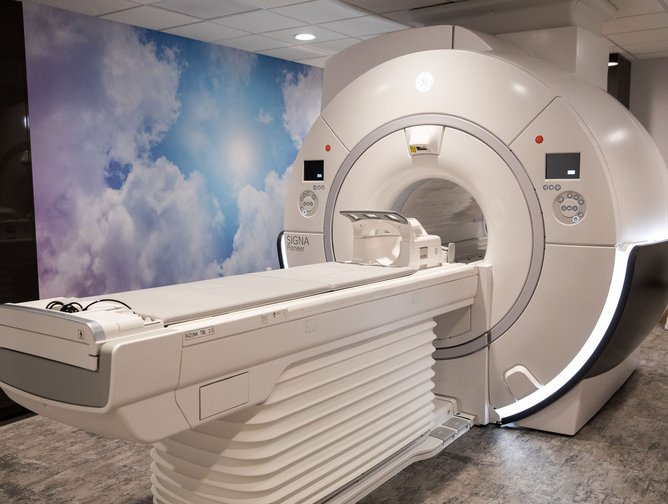 NYCBS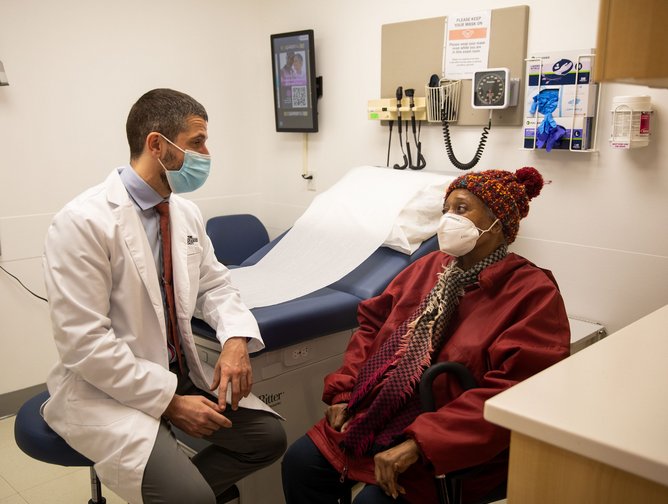 NYCBS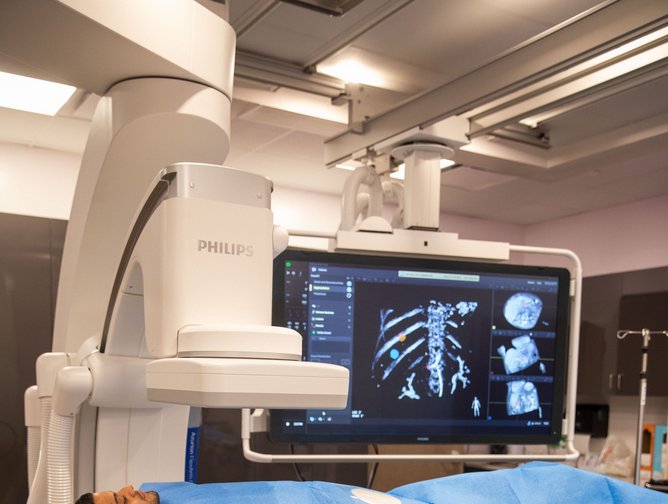 NYCBS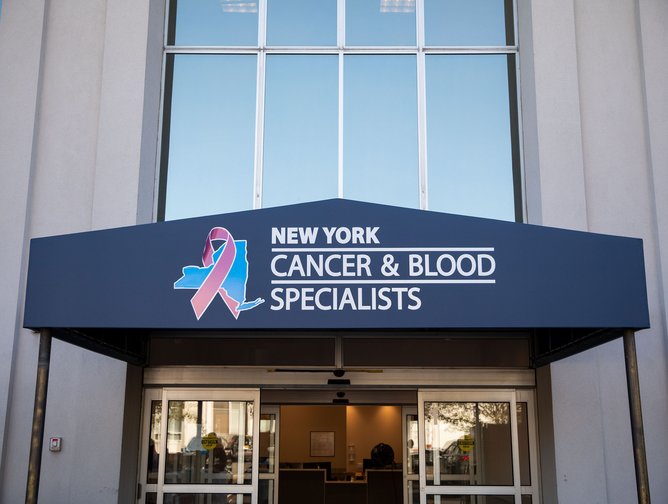 NYCBS