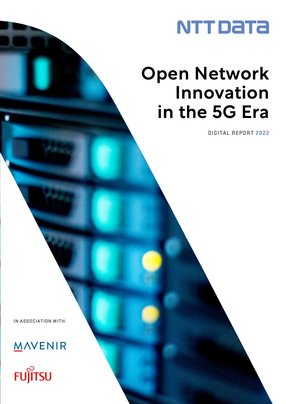 NTT DATA: Open Network Innovation in the 5G Era
New all-photonics technology and acceleration of open network standards will propel NTT DATA's global vision for 5G solutions in the B2B market
NTT DATA is Japan's second largest provider of IT services by market share, and one of the nation's most influential technology firms. A 1988 offshoot from parent company NTT Group - which, in 2021, exceeded revenues of US$100bn - it has spearheaded innovations that have established Japan's position as a global leader in technological convenience and security, from the introduction of smart cards to virtual shopping malls.
In 2018, NTT R&D published a thesis in Nature Photonics outlining its latest innovation: a groundbreaking vision for the future of communications technology called the Innovative Optical and Wireless Network (IOWN). It is a global initiative of two parts that will power NTT DATA's global expansion: the first is collaboratively developing and establishing a global infrastructure standard as a proponent of Open Radio Access Networks (Open RAN) technologies; the second is the introduction of all-photonics technology that will bring greater speed to the network, while simultaneously reducing energy consumption.
Over the past four years, NTT DATA has been working on commercialising the vision. In February 2021, its sister company NTT DOCOMO launched a proof-of-concept, successfully transmitting 4k and 8k video data over a 5G connection to a Shinkansen bullet train travelling at 360km/h - with no handover issues.
From a consumer perspective, it is a value-added benefit to travelling on board Japan's iconic high-speed trains. But Yasuhiro Higashiyama, NTT DATA Japan's Head of Global Business, Telecom and Utility Sector, believes there are wider implications in leveraging 5G to unlock new use cases across a vast array of B2B environments.
"In the 5G era, telecoms should transform themselves, not just as a voice and data service provider, but as a solutions provider to the B2B market, from IoT and automated factories, to extended reality healthcare and the burgeoning automated vehicle ecosystem," he says.
The All-Photonics Future
NTT R&D's major innovation is the all-photonics network, a "new-generation of computing chips, which will cause lower power consumption than existing technology, and high performance", according to Higashiyama.
The all-photonics technology is a complex engineering achievement, and Higashiyama admits the technical details are difficult to comprehend; the result is, however, simple in concept. "At the moment, everything in the current infrastructure is driven by electricity," Higashiyama says. "Inside data centres, even those for fibre networks, a lot of energy is expended. That's because we need to convert all the optical 'photonic' signals into an electric signal, compute something, and convert the signal again from electronic back to photonic. It is not efficient and it requires an enormous amount of energy. But in the all-photonics future, you no longer need to convert the signal. The technology allows the signal to flow between destinations seamlessly, and therefore dramatically cuts energy consumption."
By leveraging all-photonics technology, NTT DATA forecasts a 100x reduction in energy consumption. Collaborating with Fujitsu to develop a hyper-energy exchange network and IT infrastructure, NTT R&D is commercialising the technology for communication service providers (CSPs). Without this dramatic decrease in energy consumption, Higashiyama believes that current infrastructure will no longer be sustainable in as little as three years' time.
"Green technology is key to our success. As network traffic will continue to exponentially grow roughly 20-30% year-on-year, the network will require twice as much energy as it currently does within the next three to five years," he says. "That growth will continue, and will not be sustainable. If we are successful in delivering the new green-energy exchange technologies, it will help our business, will bring new opportunities globally in green markets, and will help our clients also deliver on their own sustainability commitments. That's why we are investing a lot in these technologies."
Wholesale transformation of infrastructure can be prohibitively expensive, but NTT's all-photonics tech has one additional benefit: it is backwards compatible. "We can adopt this technology inside existing computing infrastructure," Higashiyama says. "If your computer has a motherboard, it is compatible with the all-photonics network and this technology. We can transmit the signal fully photonically."
Open RAN is Key
NTT group will begin deploying all-photonics technology in its domestic market by 2025. But a wider rollout is contingent upon the development of Open RAN. Last year, NTT DOCOMO launched its 5G Open RAN ecosystem, the O-RAN Alliance. Formed of 12 global vendors - including Fujitsu, Mavenir, Intel K.K, Dell Technologies Japan, and Qualcomm Technologies - the alliance will jointly work towards promoting industrial innovations together, accelerating the development of Open RAN to help enable flexible network deployment.
"Our home market is Japan, but now we have a strong footprint in Europe, LatAm and other major markets where we are now strongly focusing on Open RAN adoption," Higashiyama says. "This, along with vRAN technologies, which we are developing in partnership with Mavenir, are the prerequisites for our vision. We need to transform the legacy infrastructure into an open network.
"We are heavily investing in cloud-native and open source-based IT infrastructure," Higashiyama adds. "NTT DATA and DOCOMO are jointly developing an open source-based service management operations system. We are also developing autonomous operation systems for Open RAN together with Fujitsu and DOCOMO."
By 2025, NTT DATA expects this open network to account for a major share of the market. "At the moment mobile operators such as Huawei, Nokia, and Ericsson dominate the network," Higashiyama says. "But in our view, we expect that over the next three to five years, most of the market will be an open network."
B2B is The Future
As the 5G era matures, a shift in technology will also drive a new focus on B2B markets for NTT DATA and the wider telecoms industry. "Our success and our clients' success in 5G will come from the B2B market," Higashiyama says. "CSPs in the B2B market will provide not just connectivity, but also additional value-added services on top of that infrastructure."
It will also require a more collaborative mindset and the forging of partnerships - approaches that Higashiyama admits the company has historically not engaged in. "But now, in the 5G era, we need to strengthen our cross-industry activity."
The company's partnership with Mavenir is a good example of this, Higashiyama adds: "Mavenir can deliver cloud-native vRAN solutions, but in the B2B market, a non telco client requires a full-stack solution. On top of the private mobile network, the client will want to deploy some use-case applications. Mavenir cannot provide that, but as a system integrated and IT services specialists, NTT DATA is good at providing those solutions. So through our partnership, we can deliver that full-stack solution to all industries."
Many other collaborative programmes are already underway. In LatAm, NTT DATA partnered with Facebook and Telefonica, delivering the lean operations with open source technologies to bring low-cost mobile connection to rural areas of Peru. In more mature markets, such as Europe, the company is teaming with industry leaders to set standards for autonomous and connected vehicles, among other emerging technologies.
"In the near future, there will be more cars connected to the network, and it will be very important to have a global standard for navigation technologies," Higashiyama says. "Cars will be connected not just for voice and content, but for cloud services, and those services are not necessarily standardised across the globe. Vodafone and NTT DATA are creating the standard for 5G roaming across Europe, where we are providing standardised compliance solutions to CSPs."
Manufacturing industries, particularly the automotive sector, will be a major driver of NTT DATA's mid-term growth, Higashiyama says. In Germany, the company is working together with BMW and other Tier 1 suppliers to establish industry standards for automated parking solutions. "We provide what we call the Campus Network," Higashiyama says. "Together with network and AI-based solutions and video sensors, businesses can use this form of autonomous driving within their own localised factories and logistics operations. Meanwhile, consumers can enjoy this convenience in retail locations, for example."
Roadmap for the Future
NTT DATA's long-term vision is a 10-year plan that begins with standardisation, and then culminates in the creation and maturation of markets and technologies that have yet to be envisioned. Over the next two years, NTT Group will begin prototyping new all-photonics devices, which will be deployed in Japanese domestic infrastructure from 2025. "By 2030, we'd like to have a more global impact, and we hope this technology will be more popular and have a tangible market share," says Higashiyama.
But there will be competition. "I understand that other IT giants and some other hyperscalers have similar views as ours for the future, and are starting to develop their own technology," says Higashiyama. "We will compete with those other organisations in technological advancement. But our competitive advantages are two-fold. NTT DATA is a telco down to our very DNA, and we have a long history of contributing to society - not just for our own business. We can differentiate ourselves by extending our values to benefit society, and our competence in telecoms technology."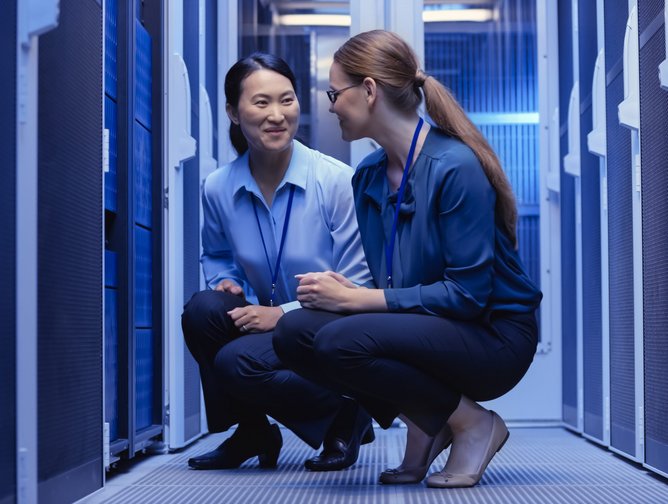 NTT Data Corp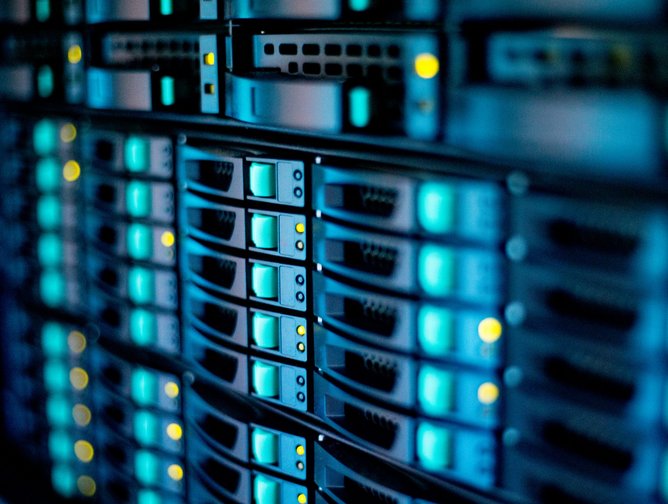 NTT Data Corp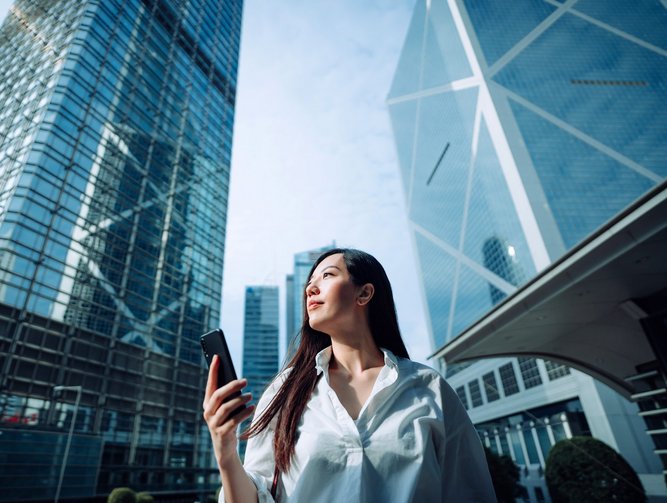 NTT Data Corp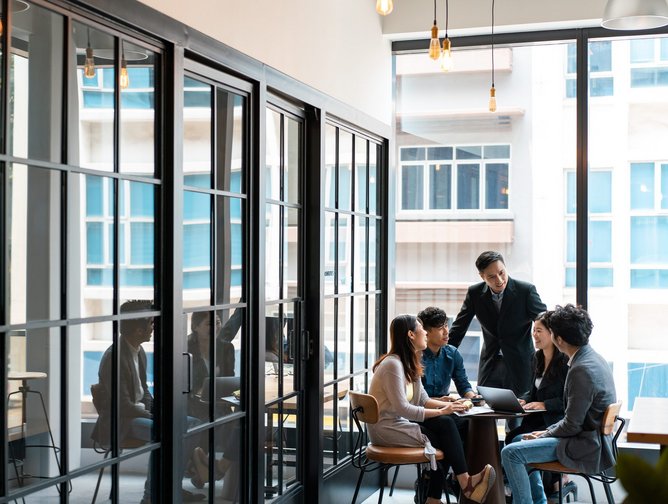 NTT Data Corp