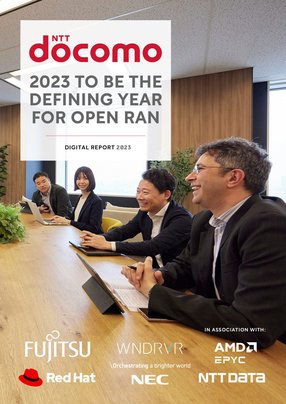 NTT DOCOMO: 2023 the defining year for Open RAN networking
Through OREX, DOCOMO is offering a pre-integrated Open RAN solution simplifying integration, interoperability and lifecycle management for mobile operators
Global interest continues to grow regarding Open RAN, which uses open and standardised wireless base-station specifications to enable the devices and systems of multiple telecom vendors to be interconnected in mobile networks.
However, operators constructing networks incorporating devices from just a single vendor are now facing technical and verification challenges in their efforts to implement Open RAN. NTT DOCOMO, as the world's only company to have constructed networks implemented with multiple vendors since the 4G era, is leveraging its expertise to support the Open RAN efforts of operators worldwide.
Based on the company's corporate philosophy of 'creating a new world of communications culture', today DOCOMO is utilising its individual potential to provide highly personalised communication solutions that truly satisfy customers.
Earlier in 2023, DOCOMO adopted the OREX (Open RAN Ecosystem Experience) brand to strengthen the support scheme for international telecom operators in delivering the Open RAN system.
"OREX provides the Open RAN solution, creating a new network experience that is truly open to the world," explains Sadayuki Abeta, NTT DOCOMO's Global Head of Open RAN Solutions and OREX Evangelist. "We closely collaborate with multiple partners across different layers such as software, Communication-as-a-Service (CaaS) or O-cloud, accelerator and server vendors to establish the Open RAN ecosystem while considering commercial operations.
"We offer the Open RAN experience through various means, including pre-integration solutions or packaged solutions," Abeta adds. "Additionally, we provide a shared open lab where operators can remotely access our lab from their office to test the virtual RAN solution. We also offer operational systems like SMO, leveraging our expertise and experience.
"OREX is committed to making 2023 the defining year for Open RAN. Our ultimate goal is to eliminate global communication gaps through the OREX initiative."
Pioneering new technologies
NTT DOCOMO is the number one mobile operator in Japan. Having launched its first-generation service in 1979, since then the company has pioneered new technologies.
"In 1999, we introduced the i-mode service, which was the first mobile internet service, making us an internet service provider," Abeta explains.
"For both 3G and 4G, we were among the first operators to commercially launch these services. In 2020, we became the first operator to commercially launch 5G services with a fully multi-vendor interoperable Open RAN."
Today DOCOMO has three business segments: enterprise, smart life and telecommunications. It has 87m subscribers, with 20m subscribers enjoying its 5G Open RAN services, with a total revenue of around US$44bn.
An expert in the mobile industry for more than 25 years, Abeta's career at NTT DOCOMO started as a researcher for 4G in 1997.
In 1997 the second-generation mobile system was introduced in Japan. Instead of GSM, Japan utilised the Personal Digital Cellular (PDC) system. "During this time, data services over the mobile network were initiated, but the data rate was incredibly low, starting at only 2.4kbps," Abeta explains. "It's hard to imagine today, but at that time, only small text messages could be transferred over the mobile network. Eventually, the data rate increased to 28.8kbps.
"In 1999, we launched the i-mode service, marking the beginning of internet services over the mobile network. Our customers enjoyed web browsing and games on their mobile devices. Non-voice communication services expanded, but customers had to purchase new handsets to access new applications or games since some applications were hard-coded and only available on specific terminals."
In 2000, 3G was introduced, with DOCOMO playing a significant role in contributing to the 3GPP standard specification work. "We led technical discussions and managed the discussions as one of the officials, serving as the Chair. We were the first operator to deploy 3G networks nationwide and provided rich content via the 3G network. However, the data rate was still limited to 64Kbps or 384kbps. Later, HSPA technology was introduced, enabling much higher throughput.
"Moving forward, we proposed LTE together with our partners and launched 4G services in 2010," Abeta describes. "Our 4G radio access network (RAN) was fully multi-vendor interoperable. We defined interfaces that were not initially defined by 3GPP, making us the first operator to deploy a multi-vendor interoperable RAN. The rise of smartphones in conjunction with our 4G services revolutionised the user experience and its benefits are well-known."
While DOCOMO's communication services continued to thrive, the company also expanded its non-communication services, evolving into the smart-life service segment.
When it comes to the rollout of 5G, DOCOMO has contributed not only to 3GPP but also to the O-RAN alliance to realise multi-vendor interoperable Open RAN solutions.
"In 2018, we established the 5G Open Partner Program, aiming to create new services and address social issues by collaborating with vertical players," Abeta adds. "Currently, this program has attracted participation from 5,300 companies and organisations."
The benefits of OREX
As Abeta describes, OREX provides an easier solution for Open RAN, allowing the benefits of vendor competition, mitigating supply chain risks and enabling the selection of equipment from around the world.
"Our solution is designed to simplify the process," he states. "It is akin to a single vendor solution, offering a pre-integrated solution that simplifies integration, interoperability, and lifecycle management."
In order to implement this solution, there are a number of challenges to overcome. Many operators have conducted trials of Open RAN. However, only a few operators have launched commercial Open RAN services.
"How DOCOMO can help in introducing Open RAN to their commercial networks poses a high-level challenge," explains Abeta. "We need to understand their current network and propose solutions for improving it, adding value to their network while reducing the total cost of ownership."
Another challenge of 5G deployment is the variation in 5G frequencies and frequency bands across different countries. "Allocating wider bandwidth in each country becomes a complex task due to band allocation issues. Scaling the Remote Unit (RU) also presents a challenge.
"However," Abeta asserts, "Thanks to the open interface, we can leverage solutions from any vendor. We are engaged in discussions with multiple RU vendors to address this situation and find suitable solutions.
"Another challenge is the coexistence with existing vendor networks. The current vendors are not fully supportive of interoperability with the OREX solution, which requires time and effort to overcome."
Working with 13 global partners
As part of OREX, DOCOMO is collaborating with 13 global partners to make Open RAN a reality: AMD, DELL, Fujitsu, Hewlett Packard, Intel, Mavenir, NEC, NTT DATA, NVIDIA, Qualcomm, Red Hat, VMware and Windriver.
"Our focus is on developing vRAN technology," Abeta explains. "While the ultimate goal is to support full combinations, completing this task requires a significant amount of time. Currently, we have multiple supported combinations and are actively testing their performance.
"We are also engaged in discussions on how to simplify the life cycle management process. Typically, we upgrade our system every six months. However, when it comes to multi-vendor solutions, we need to consider the update cycles of each vendor's software or firmware, which can be quite complex. To address this, we have aligned the update cycles to streamline operations and create a unified experience similar to that of a single-vendor solution.
"Furthermore, we collaborate with our customers by jointly visiting them to demonstrate the benefits of our solutions."
As Abeta describes, these partnerships are of extreme importance. "Our product is a joint product, and our solution is a joint solution. Through joint innovation, we can provide additional value to our customers. We maintain regular communication with our partners, engaging in discussions almost every day to foster collaboration and drive the development of our joint initiatives."
Prioritising expanding services
Looking to the future DOCOMO has plans in place across each of its three business areas.
"In the enterprise business segment, we are prioritising expanding services in areas such as car connectivity and smart city solutions," Abeta explains. "We work alongside other solutions to provide a comprehensive offering to our enterprise customers."
Within the smart life business segment, existing areas such as "Finance and Payment" and "Video and Entertainment" will be strengthened, while also venturing into new territories like Utilities, Medical and XR. "Our goal is to create new life values and lifestyles through strategic partnerships, leveraging our membership base, data and seamless integration from services to devices," Abeta adds.
"In the communication business area, we strive to expand our customer base by promoting cross-selling between rate plans and lifestyle-related services that cater to diverse customer needs.
"Additionally, OREX represents our new business area where we provide the Open RAN solution. We offer this solution in combination with value-added 5G services to our customers, working closely with our partners."
While consumer service remains a top priority, as Abeta describes it is becoming increasingly challenging to identify a groundbreaking application or device similar to the impact of the smartphone in the 4G era. "Nonetheless, we are actively exploring opportunities to introduce devices or applications that can be used both at home and on the go, offering enhanced utility as mobile devices.
"Enterprise service represents a significant focus for us, particularly in industries where a specific on-site presence is necessary, such as medical facilities and factories. We recognise the importance of catering to the specific needs of enterprise clients in these sectors, and we strive to develop tailored solutions to address their requirements."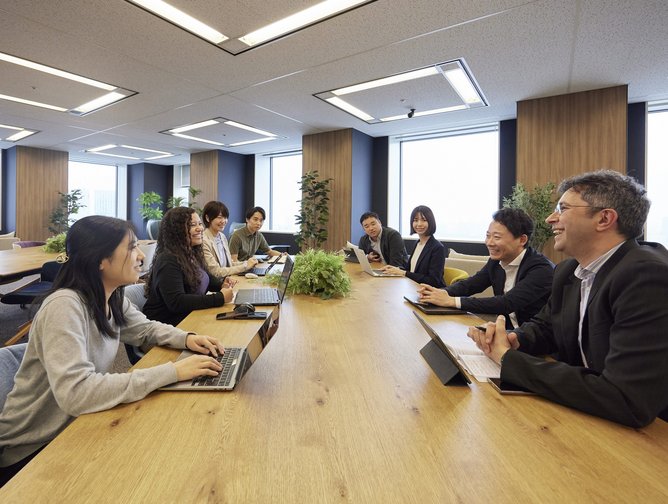 Meeting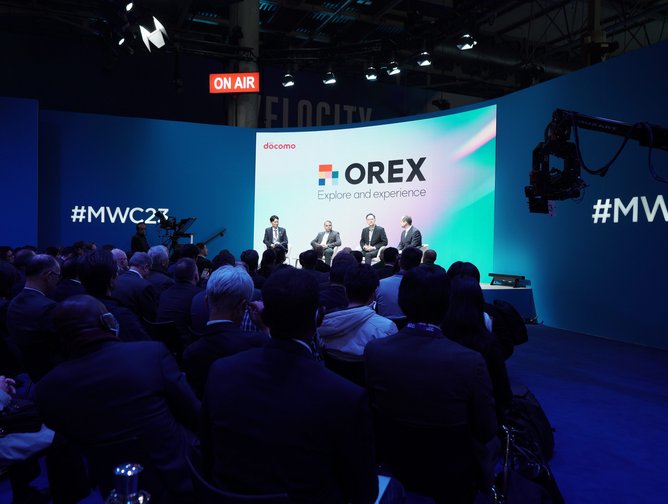 Orex event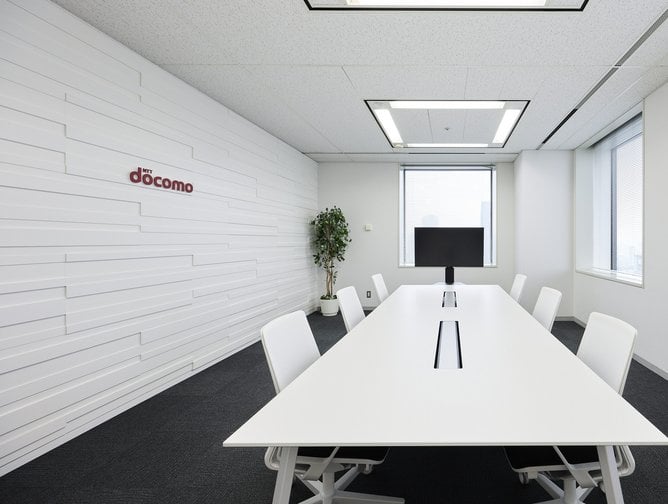 Docomo office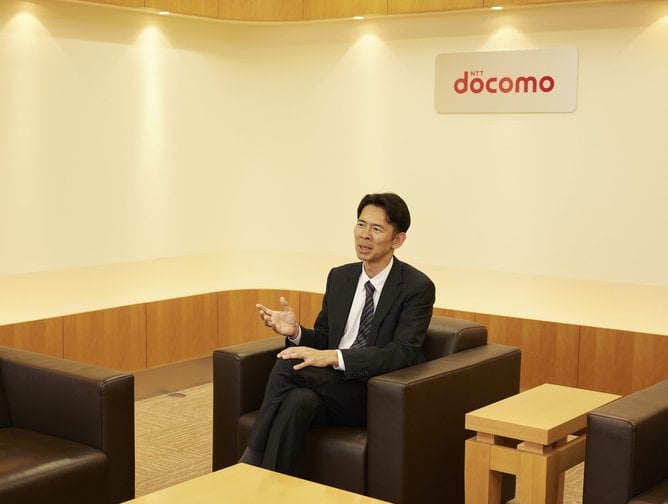 Sadayuki Abeta, head of open RAN at NTT Docomo