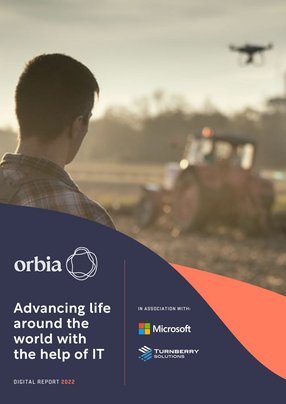 Orbia: Advancing life around the world with the help of IT
Steph DeRuyck, CIO Dura-Line and Global VP at Orbia, discusses the company's approach to ESG, customer-centricity, and digital transformation
Passionate about solving complex challenges, Orbia is a community of companies bound by a shared purpose - to advance life around the world. Some of the key challenges that Orbia strives to solve include data access, clean water access, energy-efficient solutions, and products to address medical conditions such as asthma.
In the past 65 years, Orbia has evolved significantly through its investments in strategic growth. Today it operates in 50 countries, employing more than 22,000 people worldwide, making the company well-positioned to create a liveable and lovable planet for everyone.
Speaking fondly of the organisation she works for, Steph DeRuyck, CIO Dura-Line and Global VP at Orbia, says: "We have a remarkable ambition: to advance life around the world. Our brand story is also really interesting. Our company name is Orbia, and if you break that down, the 'orb' part is Latin for a spherical globe, while 'bia' is a word from Greek mythology, meaning 'The personification of force'. When you combine the two it can be viewed as a force for the world. I believe this is fitting for our purpose to advance life around the world.
"Another interesting thing about our company is that we don't have a traditional logo. Instead, we use what we call an 'Impact Mark', which continually measures our impact on people, planet and profit. Our Impact Mark offers a transparent gauge of our performance as a business, and we have specific indicators to measure annually how we are progressing our goals on sustainability, talent, diversity, innovation and investments."
Orbia and its SDG commitments
When it comes to the United Nations (UN) Sustainable Development Goals (SDGs), Orbia is committed to 12 of the 17 total goals.
DeRuyck says: "We're committed to sustainability and positively impacting the environment and communities around us. We have a number of different social and environmental initiatives that are geared toward our commitment to the SDGs. These initiatives address important issues like alternative energy, sanitation, connectivity, and access to clean water and healthcare."
One of Orbia's recent sustainable solutions reports highlighted that 66% of its revenue directly or indirectly contributed to SDGs.
DeRuyck says: "A few examples of our top contributors are precision irrigation solutions that allow farmers to reduce water consumption significantly with our Netafim business group, the water infrastructure solutions that Wavin produces to transport clean water, and the conduit from Dura-Line that provides vital high speed internet connections to information around the world."
Reducing carbon emissions at Orbia
A key commitment for Oriba is the reduction of its carbon footprint.
"We are committed to achieving net zero carbon emissions by 2050," says DeRuyck "We are striving to achieve this by setting science-based targets and making investments to accelerate decarbonisation. "
Orbia is contributing to the transition toward a low carbon economy through both decarbonisation operations and by offering products with lower carbon footprints. Examples of how our products contribute to lower carbon footprints include Wavin's innovative solutions for temperature control and ventilation which reduce the carbon footprint of residential buildings.
Last year Vestolit also reduced the carbon footprint of its portfolio by developing a PVC that is free from fossil fuels.
Another great example is Orbia's development of the world's first bicycle path, made of 90% post-consumer recycled plastics.
"Not only is this a great product," says DeRuyck, "but it has also allowed for faster installation, and delivered 80% fewer greenhouse gas emissions during the construction phase compared to traditional construction."
Orbia is also conscious of its carbon footprint in IT, harnessing sustainability metrics to assess not only its fleet of assets but also its data centre energy consumption.
DeRuyck says: "We have projects underway to reduce both our technology debt and our carbon footprint."
Orbia is doing this through:
Data-centre consolidation
Hyper-converged infrastructure
Recycling programmes for its assets when they're at the end of their life
Ensuring vendors and partners are committed to sustainable products and services.
Orbia's Global IT strategy
As an IT function at Orbia, DeRuyck explains that her team leads with strategy - an important part of our strategy is that we serve as trusted partners.
"We deliver effective, efficient, and secure solutions, and ultimately enable digital transformation," she says. "Our business plan also ties into that, as well as our goals and objectives."
Another crucial element of Orbia's IT strategy is its commitment to customer centricity.
"Everything we do starts with the customer," DeRuyck says. "We work back from that. Each business group operates autonomously but is united under the umbrella of Orbia's mission, and so of course customer centricity is at the heart of what we are doing. And this shift in approach can be seen across IT globally."
"At Orbia we have been working to fix the fundamentals, such as modernising infrastructure, transforming ERP, building cyber solutions and enabling digital innovation," she says "We are also shifting toward commercialising some of our digital services, and are moving toward a more customer-centric IT function to create a seamless digital experience for our customers."
Orbia consolidates its data
Orbia thinks of data as a strategic asset.
"With this mindset we implement governance across Orbia in a way that harmonises data through common architecture patterns," says DeRuyck. "It also allows for flexibility at a local business level, to ensure that we create business driven insights."
Blending self-service analytics and more traditional KPI-driven dashboards, Orbia is investing in a data hub and lake concepts. "We favour cloud analytics platforms to make sure we're taking advantage of advanced analytics and machine learning capabilities," says DeRuyck.
She adds: "Over the past year or so, we've established a data and architecture centre of excellence which brings all of our business groups and functions together so that we can align on data governance and architecture.
"We're also fixing the fundamentals, through enhanced data security, the way we ingest data, and the design patterns we have around our overall data governance. But it's not all about the basics. Other things we are proud of are our advanced analytics pilots, which use machine learning for use-cases around pricing and raw materials."
Orbia transforms its ERP
Orbia is also transforming its ERP environment.
"We have a highly customised ERP environment," she says "As you can imagine this results in disconnected business processes across Orbia."
DeRuyck says that to improve this, it is transforming its ERP landscape "by implementing a business model-led approach to standardise and modernise its ERP.
She adds: "We are using industry templates to create a lean core and are standardising integrations and master data governance. We're also increasing our leverage of cloud hyperscalers for microservices and custom development".
Orbia and its partnerships
Partnerships are important to Orbia. Global IT's agenda is ambitious and we can't solve it alone, says DeRuyck.
She says: "Orbia has many large enterprise partners, including Microsoft, SAP, Salesforce, TCS, and T-Systems helping us advance our strategic agenda. But we also have niche partners, such as Slalom Consulting and Computex.
"Our mix of partners complete our ecosystem whenever and however they are needed. We like to think of them as partners instead of vendors. We see them as collaborators in these spaces."
Orbia and Microsoft
"Microsoft has been a key partner, especially through the pandemic, as we rapidly deployed digital collaboration tools. They are also a partner of ours as we look to continue our cloud adoption journey," explains DeRuyck.
Orbia and ThreeBridge (now Turnberry)
"ThreeBridge recently went through a joint venture in which they rebranded to Turnberry Solutions. They have been a partner of ours by helping us build out some capabilities where we are not yet mature. Turnberry Solutions has provided a lot of resources for project management and they have been especially helpful most recently with some data and architecture capabilities.
"One thing we really appreciate about Turnberry Solutions is their flexibility. They are nimble and able to pivot quickly. They are open to converting their contractors to full-time employees in the organisations they support, so I think that is a differentiating model."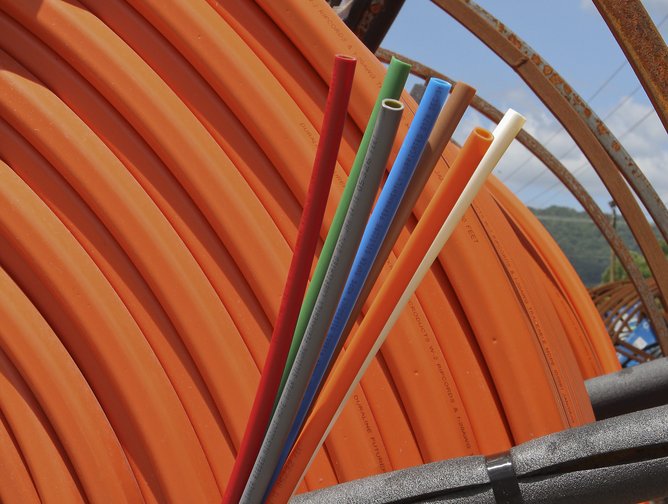 Orbia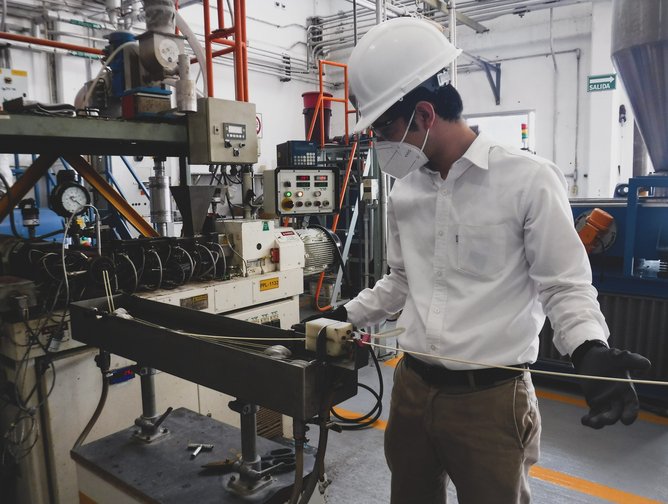 Orbia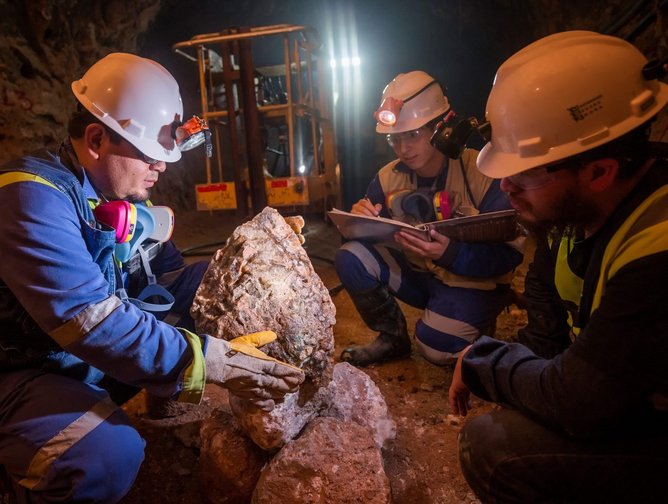 Orbia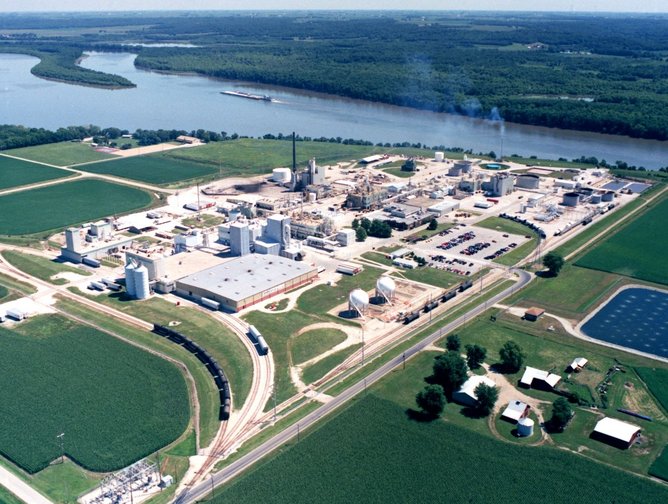 Orbia