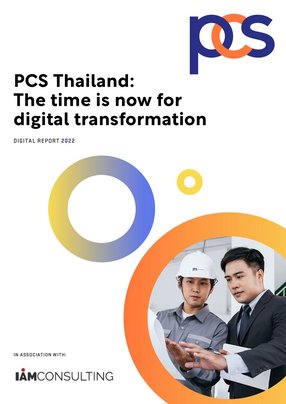 PCS Thailand: The time is now for digital transformation
David McGeown, Director of Transformation & Technology, PCS Thailand, on how overhauling processes will create stronger colleague and client relationships
As Director of Transformation and Technology at PCS Thailand, David McGeown found his way into the property industry "quite by chance", he says.
With his work on SAP projects for a company called Centrica - the owner of British Gas - coming to an end, McGeown came across a job advert for a change management and training professional at OCS Group. Since taking on that role in 2008, McGeown has been a part of the OCS Group - almost 15 years.
Primarily operating as a security and cleaning company, PCS Thailand helps customers to keep their properties secure and keep them clean. Founded over 50 years ago, PCS Thailand started out as an independent business. It joined the OCS Group in the early 1990s.
McGeown explains: "Our services essentially include anything that you can think of that ensures a building runs efficiently and allows people to operate within the property in whatever capacity they use it for. PCS Thailand is the second biggest business under the OCS Group. We operate in twelve countries - the two largest countries being the UK and Thailand. The group employs around 80,000 people, 30,000 of which are here in Thailand."
PCS Thailand's core mission is to deliver the best experience of the built environment for its customers and their users. "So it's really about living our customer values effectively," says McGeown.
He adds: "We are driven by the voice of our customers, and what they want when it comes to the maintenance of their facilities. We make sure that our teams live and breathe this approach."
PCS Thailand's digital transformation strategy
Committed to delivering better outcomes through technology for its customers and frontline colleagues, PCS Thailand's overall digital transformation strategy is, therefore, a sum of two parts.
"From a customer perspective, our strategy is all about providing real insight into the services that we deliver," says McGeown.
He adds: "We aim to make sure that we can deliver on the quality of service that we offer, and that we can also verify that we are meeting the obligations that we have with our customers.
"We also want to provide our customers with greater insights into their own facilities and how they are performing, enhancing their operations with our technology offerings."
By harnessing its people-centric systems, PCS Thailand will provide its customers with real time insights into who has and hasn't turned up for work, as well as the ability to monitor asset performance
"Take air conditioning for example," says McGeown. "We help our customers to make sure that their air conditioning is functioning and is ensuring building conditions are maintained through the use of technology and insights. This gives our customers effective and timely information."
From a colleague's perspective, PCS Thailand is looking to remove the burden of administration.
McGeown explains: "Over the years, PCS Thailand has ended up with some clunky processes that are hard to navigate and very paper-based - this is often the nature of an environment where labour is cheaper than technology.
"We're at a point now, and COVID-19 has driven this, where we can't continue to add bodies to processes to support growth, we are going to have to find new ways of doing that through technology. So a big part of our digital transformation strategy is to systemise as many administrative processes as possible. For example, in a couple of months time, we will be offering our employees the ability to receive their payslips online.
McGeown reflects that this may not sound like a huge leap forward, but for PCS Thailand, the transition to such technology will save time for its managers who currently drive to each individual site to deliver printed paper copies to thousands of people.
PCS Thailand and its collaboration with SAP
The staff are at the core of the company's digital transformation strategy, as McGeown explains: "We employ 30,000 people in Thailand which equate to roughly 75% of our cost base, so they are our primary service."
He adds: "It is therefore critical for us to manage our primary service delivery resources to enable growth and efficiency. SAP SuccessFactors, although it's an HR programme, will touch every single person that works for PCS Thailand, from our operating officer down to the cleaners and security guards on the frontline."
With this implementation, PCS Thailand can migrate mountains of paperwork into systemised processes. In doing so, PCS Thailand can provide its colleagues with access to their own data for the first time ever.
"They'll be able to update addresses, bank details, and access letters for proof of employment and payslips with ease," says McGeown. "They will even be able to access the new HR system via an application called 'Line' - similar to WhatsApp or Telegram. Line is very widely used in Thailand. So we've built integration, to tools that our frontline colleagues use in their day-to-day lives."
But the benefits of SuccessFactors is not limited to those on the frontline: from a management perspective, it provides a huge amount of visibility into who has turned up for their shift, in near real-time, as well as exactly how many job roles are filled and where the organisation's recruitment gaps are.
"We will be able to operate much more efficiently when it comes to recruitment with SuccessFactors," says McGeown.
He adds: "From the point of being recruited to being on the frontline, working for us, we can make that a much quicker process. We are really going to liberate our HR teams from the burden of administration so that they can truly act as an effective human resource function."
Another way that PCS Thailand is harnessing SAP's solutions is through its Simpler Office, using SAP's intelligent robotic process automation (IRPA) tool. Simpler Office is designed to reduce PCS Thailand's administrative processes behind the frontline, which include finance.
McGeown explains: "It doesn't necessarily impact our frontline colleagues, but adds a burden to the overall business which means we can't deliver as quickly and efficiently as we would like to for our clients.
"So we are looking to automate as many of our back office finance processes as possible, and SAP is really enabling us to do that because it allows us to shortcut what would have previously been a very cumbersome and onerous project implementation process. This is something that we are soon to go live with and a great example of how we are accelerating our process improvement and process efficiency."
Implementing IoT with Neos
Looking for ways to unlock opportunities to effectively interlink its people and technology processes, PCS Thailand experimented with various products and services that you can get off the shelf, but found that, "when it comes to delivering on changing customer demands, these solutions are quite limiting. There is a lack of interoperability in the IoT world," says McGeown.
Struggling to find a system that incorporated the various elements that it needed, PCS Thailand turned to an existing partner - Neos. "We already use Neos for our service delivery and they have a fantastic capability in terms of platform design, development, and application build," says McGeown.
He adds: "We are working with Neos to build a fully interoperable IoT solution that allows us to bring our people, our processes, and our technology together to deliver a much more comprehensive, efficient and insightful service to our customers, adding real value."
I AM Consulting helps PCS Thailand effectively implement its large scale projects
Described by McGeown as "a breath of fresh air", I AM Consulting has been helping PCS Thailand with its implementation of SAP SuccessFactors.
McGeown explains: "They provided us with a really comprehensive proposal for the implementation, and what really stuck with me was their willingness to not only discuss what they could do for us but what wasn't within their remit. They also provided us with a detailed outline of how they would implement the solution, and how they would work with us as an organisation."
He adds: "There was no shooting for the stars and over-promising, they were clear and confident on what they could do, and equally as clear and confident on what they couldn't."
Glocomms have transformed IT Recruitment for PCS Thailand
In delivering the PCS Transformation and Technology strategy the importance of specialist IT project is critical to their success.
McGeown explains: "Glocomms (part of the Phaidon International Group) have played a fundamental role in mobilising our projects. As a strategic staffing partner, they have enabled our projects to move faster and more efficiently, by providing individuals with expertise we were lacking."
He adds: "I have known Kenny Lee, of the Glocomms team, for a number of years and I knew he would: a. understands the specific challenges PCS face, b. the importance of the projects our IT teams lead, c. be able to provide me with an efficient service. No matter how challenging the role, he was able to help – his service provided a level of accuracy missing from alternative agencies.
The next 12 to 18 months for PCS Thailand
For the next 12 to 18 months, McGeown will be focusing his efforts on ensuring that PCS Thailand's new payroll solution is successfully implemented through SuccessFactors this July.
"From a core HR perspective, we are going live with SuccessFactors in July which, in the first phase, will involve moving the payroll of 30,000 people from one system to another, as well as implementing a best in class time and attendance solution. I expect multiple processes to be operated by IRPA Bots and have a decent amount of customers moved onto our IoT platform by the end of the year," says McGeown.
He adds: "We would then expect to fall into a steady-state of onboarding and serving customers, as well as enhancing our offerings and continuing to chip away at our conversion to IRPA for our back-office functions."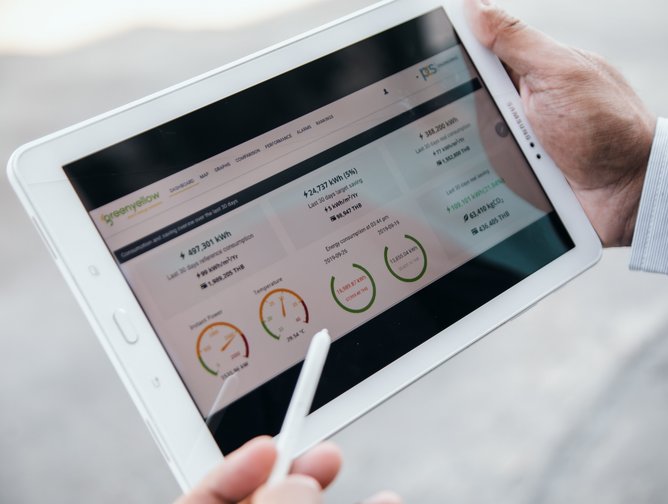 Engineering application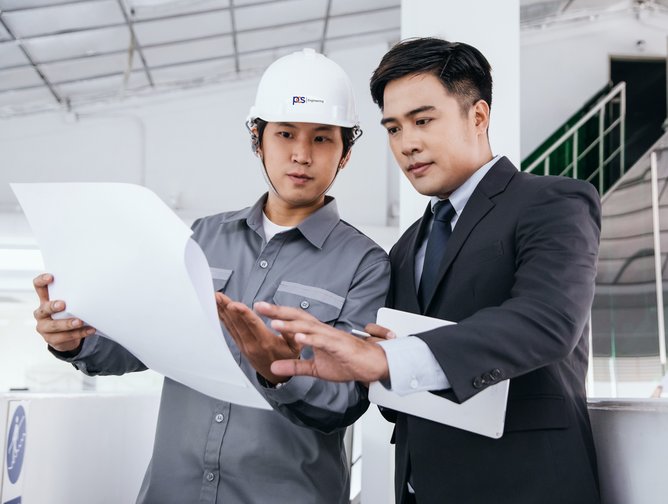 Engineering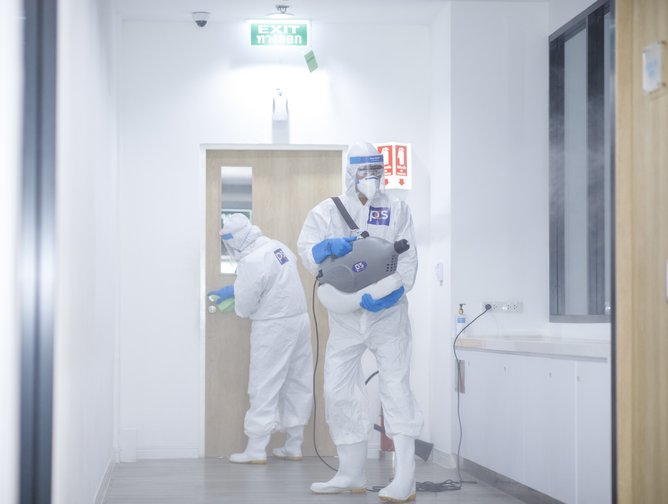 Disinfecting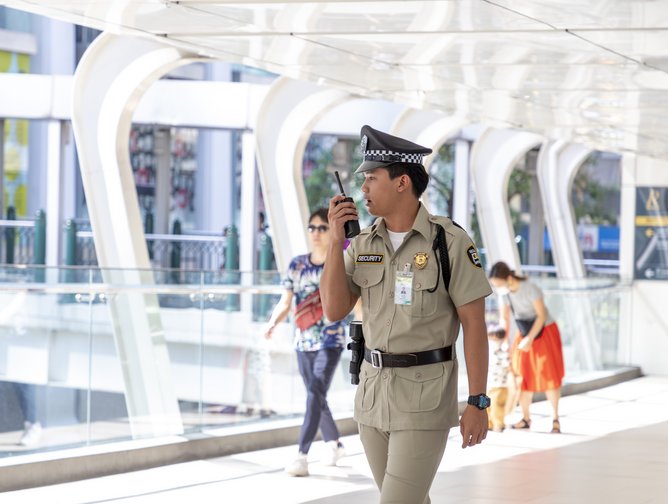 Security