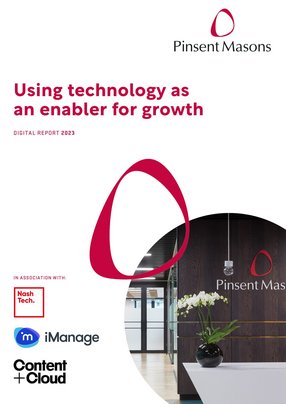 Pinsent Masons: Using technology as an enabler for growth
Pinsent Masons' CTO Nigel Tranter speaks to Technology Magazine about harnessing technology as a growth enabler and the law firm's journey with data
Just like many others, the legal industry continues to evolve. For Pinsent Masons, a professional services business with law at its core, this change has been particularly notable, with the utilisation of technology to enable growth for the business.
The multinational legal practice operates across 26 offices worldwide with a depth of knowledge and expertise in energy, financial services, infrastructure, real estate and technology, science, and industry.
And, as Nigel Tranter – Pinsent Masons' Chief Technology Officer – says, the firm has undergone a number of changes through its investment in technology. Conversations around data and analytics are now widespread, and, through the firm's partnerships, a product development arm of the business has developed and is proving highly successful.
"In the last three years, the firm has invested significantly in transforming its technology estate," he explains. "I think the biggest compliment and reflection of that is when people around the business don't see you as a cost centre, but as an enabler.
"Now, we're thought of as enablers for growth in the business. We've created a product development arm, and we're using a development company who have helped grow our product development space significantly.
"We were probably delivering two or three products a year. Between now and the end of our financial year in May, we've got 22 pipeline product and solutons to develop."
The firm has also gone through a change in how it talks about, and how it uses, data. This, Tranter explains, has led to substantial machine learning opportunities for the business, along with prompting discussions around analytics and trends.
"Three or four years ago, the firm wasn't even talking about data," he says. "Now, data is a common construct and conversation throughout the firm. That's led to substantial machine learning opportunities and things that really make use of data."
The journey to cloud
Pinsent Masons' cloud journey may be well underway but is not yet complete, as Tranter describes, predicting it won't be finished for a couple of years.
"Prior to my taking up the role the firm had moved to start in the Azure world," he explains. "They were familiar with the cloud as a concept and had experimented with it, but not with really any serious desire to move the services there.
"Predominantly, I think that came from confidence – both from the technology team and from the firm – around risk and privacy, how secure data is, and whether clients would be comfortable with this."
Working with Pinsent Masons' risk and privacy teams, along with the firm's clients, has helped open up numerous opportunities.
"We're using Microsoft Power Platform – Microsoft is a big partner with us – to craft opportunities around automating deliverables," Tranter adds.
"We started to move services across and build all out the monitoring, as well as all the things you need to do around controlling your cloud. We've been looking for opportunities, such as automation, and using and exploiting low-code/no-code platforms such as Power, both for our product and legal side of the firm, as well as looking for opportunities in our business operations.
"So we've begun to build up a catalogue of where we've started to have digitised services, and the process analyst piece links into that," he says. "They create future opportunities by going out and working across the firm, and we've started to build that whole capability around that. And then we're looking at some of our core services, and the first set that we moved across was the Microsoft stack."
Making the decision to utilise Office 365 came into its own, Tranter explains, particularly during the COVID-19 pandemic when teams began using Teams and cloud-based email systems.
"We removed passwords, and now we predominantly use biometrics and Multi Factor Authenication," he says. "We rebuilt a lot of our underlying architectures around using things like SD-WAN. Then you can start to lay the cloud services on top of that, at a far accelerated pace and with security."
For Pinsent Masons' cloud journey, the next steps are around moving across the firm's document management systems, which, as Tranter predicts, will take some time.
"We're at the point now where we're looking at some of the bigger core services: our document management system and those things are next in line to move across," he explains.
"We're now about halfway through our cloud modernisation journey, and the next couple of years is really around the core services.
"And, of course, we need to build the skills up with the guys in the tech teams and around that. The other piece is the Power BI platform which has been a raging success," he comments. "When we first started rolling Power BI as a tool, we started with a small community of around 200 people. We've now got around 70% of the firm who can develop their own Power BI reports for things that are relevant to them. The worst thing we could have done is create a reporting centralisation bottleneck.
"We decentralised it and took more of a business technologist developer approach. And we've gone out and we've got data stewards and we've got people who are able to help other people develop Power BI dashboards, and they're used everywhere now. We see them all over the place, and there's been a significant increase in understanding our data and making decisions based on that."
Relationship with data
A key part of Pinsent Masons' strategy focuses on the use of data. On joining the firm, Tranter says it became clear that understanding data was key to improving the firm's position.
This meant investing in an assessment of the firm's data, along with creating a properly structured approach to data management, which has enabled both short and longer-term opportunities.
"Three or four years ago, I spoke with the board because I kept getting asked lots of questions about data," Tranter comments. "The questions pointed to the fact that there were a lot of people that were interested in data, but they didn't really understand what data was, what data we had, and what we could do with that data to improve the firm's position around many different dimensions.
"We did an assessment across 49 different facets of our data, and that gave us the ability to see where our quick wins were and what our longer-term opportunities were. And that formed the basis of a three-year plan that we delivered and finished last year. It significantly raised our scores in many areas – data quality, data integrity, analytics and business intelligence, governance, and privacy."
Working with Pinsent Masons' Advanced Delivery Team, Tranter explains the firm now has a group of lawyers who are truly clued up about using technology.
"We work together in product development, but particularly in the data analytics field," he establishes. "They're crafting opportunity after opportunity, and, along with using the Microsoft Data Bricks platform, the opportunities are just rolling out now."
Working alongside Nashtech, a relationship that began through a recruitment partnership has now evolved and is delivering tangible results.
"Harvey Nash has been a recruitment partner for a long time, and some three-and-a-bit years ago, we were having an account management meeting, talking about resourcing, and they did a presentation about showing what the Nash group comprised," Tranter comments.
"It was one of those meetings where you think, 'there's an opportunity here'. We were at the point where we needed to think about how we develop differently. So we went over to Vietnam where their main work is.
"We started off small. But now we've got three teams that work in different product areas. So one team supports our website, another is developing products and we are now going to bring on board a second team because the demand is there. We're looking at delivering 22 project products before the end of the year, and we've got the right paradigm around it. We've got the right construct from those guys, and they're an integral part of our development and product process."
Changing skills sets within the technology team
With Pinsent Masons' digital transformation journey still ongoing, there are a number of aspects the firm will be focusing on in the near future – including building upon its strategic relationships and continuing to focus on security demands.
"The way that we are changing the skill sets within the technology team will change," Tranter predicts. "I think the speed around the cadence for change in delivery will have increased beyond where we are now.
"Demands around security will be constantly under review because of the nature of where we are," he adds, "and the service provision will be consistent. In our current, full-OnPrem configuration, we are reliant on providers in other parts of the world that perhaps are not as equipped or mature as they are in the UK.
"The whole dynamic around servicing opportunities and the way it's serviced from a technical platform point-of-view will also change completely," he states. "I think that infrastructure as a code – the low-code/no-code space – it's still embryonic, it's still going to be moving in two years. It will just be normal behaviour for us. It won't be something new, it'll just be this is how we do stuff around here."
As with any organisation that is utilising automation, there continue to be concerns from some about workers' futures. But, as Tranter describes, technology will be utilised to upskill the workforce rather than make people obsolete.
"I think that inherently there is always this fear of people being put out of the job. There's a fear that technology like automation and robotics is going to roll in and displace people, but I just don't see that happening.
"The legal sector is a relationship business. It is a people relationship between a client and somebody from the company, and technology's not going to change that.
"What I'd foresee is that the people that are having those conversations will be more skilled and more geared up to talking about providing solutions that technology can help deliver, or data conversations or process conversations that extend the reach of the conversations they're having now.
"We are seeing this with our Advanced Delivery Teams. There are definitely conversations that are trending now where clients want to have conversations about how we provide a solution to a problem, and not just looking through the legal lens. And I think we'll see more of that."
As technology continues to evolve, the legal industry could even prove to be an interesting space for technologies such as the metaverse in future.
"There are conversations ongoing around things like the metaverse, and whether that will form more collaborative conversations in a more virtual world," Tranter predicts. "With it being a relationship business, would people that are working with a client want to have a conversation like that? I'm not sure, but I think there'll be a trend to move to test that and see how that will actually work in a real relationship.
"It may become part of a hybrid mechanism where some of the time we meet in person, other times we meet in the metaverse in teams, and I think it'll just become a tool for what we do. I'm not sure how many people would feel comfortable wearing an Oculus headset when conducting a trial or a legal transaction. But there are some interesting places that will be in the mix in one-to-two years."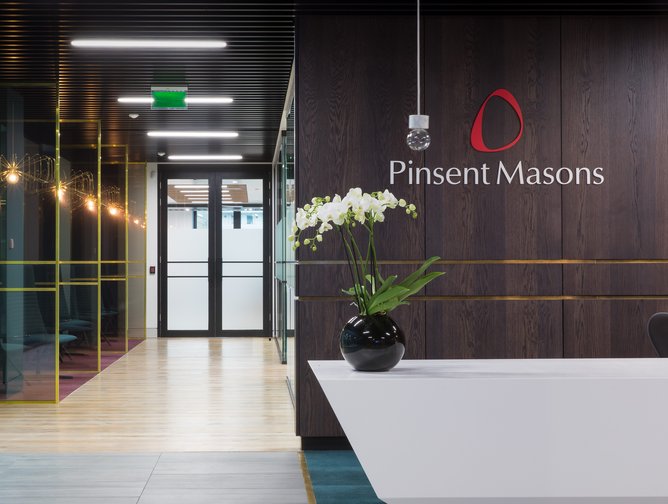 Pinsent Masons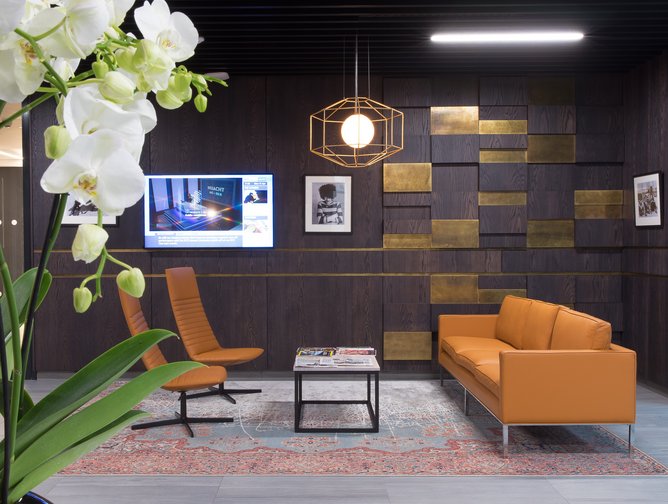 Pinsent Masons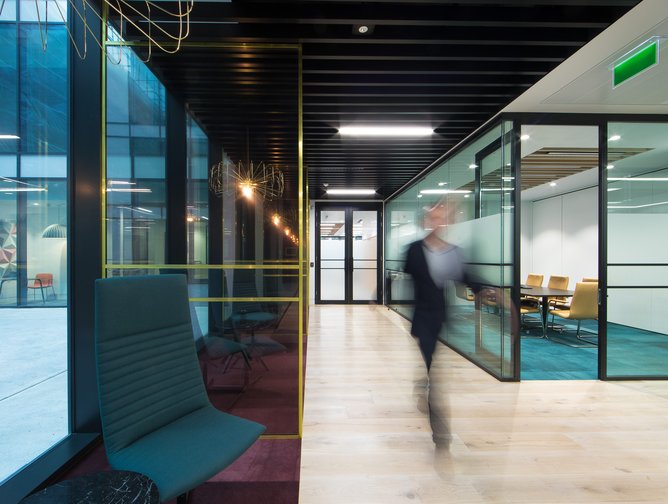 Pinsent Masons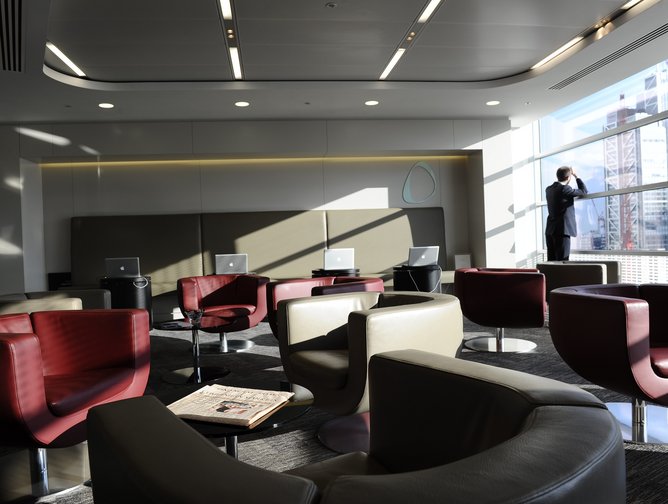 Pinsent Masons