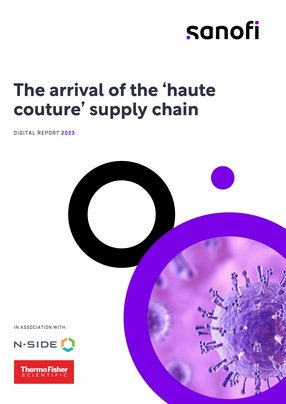 Sanofi: The arrival of the 'haute couture' supply chain
Arnaud Dourlens, Head of Clinical Supply Chain Operations at Sanofi, on building a resilient supply chain and creating efficient clinical trials
Sanofi is a one-of-a-kind pharmaceutical company for the modern age. Self-described as 'pushing the frontiers of science' and 'chasing the miracles of science to improve peoples' lives', the 100,000-plus employee company delivers 'life-changing treatments and life-saving vaccines' to patients around the globe, in more than 100 countries.
The man in charge of the entire strategic sourcing and shipping process for the pharma company is Arnaud Dourlens, Head of Clinical Supply Chain Operations, who also oversees worldwide trial supply.
At heart, though, Dourlens is an engineer. He began his career in the FMCG (fast-moving consumer goods) industry, working for giants Procter & Gamble. Later, he moved into the luxury sector – the domain of beauty powerhouses such as perfume and cosmetics' leader Christian Dior.
"For more than 10 years, I worked across operations, the supply chain, new product launches, and industrialisation – first in the makeup area and then in every cosmetic area, meaning makeup, fragrances and skincare," outlines Dourlens.
In 2017, he switched to Sanofi as Production Director and embraced the pharmaceutical environment. During this period, Dourlens was based at the Compiègne site, in Northern France.
"It's quite a strategic site here," says Dourlens. "I led the team on the road of site improvement and transformation to be fit for the future."
Dourlens joined Sanofi because he was passionate about the pharmaceutical field and had experience in demanding, high-added-value environments.
"I was proud to have worked in the luxury sector, making it possible for people to be even more beautiful than they are, thanks to makeup and cosmetics," says Dourlens. "But being a part of a journey where you are allowing patients to access treatment, to change the life of some people on a daily basis and improve their wellbeing may be a bit less trendy, but it's so important."
Dourlens joined the pharma's Clinical Supply Chain Operations in Montpellier in 2020, during the COVID-19 pandemic, in this period of chaos, it was up to Dourlens to ensure the business continuity.
"That was not easy," says Dourlens. "As Global Head of Clinical Supply Chain, I'm heading the world supply chain of Sanofi's clinical development – overseeing more than 300 clinical studies, making sure that we are delivering their investigational treatments to all the clinical patients, either at home or at hospital."
Clinical trial supply chains – a source of value
Dourlens believes that the clinical trial supply chain can be a source of value for patients and the healthcare sector.
"When a patient is suffering from a disease, he or she is in a tough situation and clinical trials are an option of care for him or her," explains Dourlens.
Behind the clinical trial, there are a lot of activities that are happening around defining a protocol, defining the way in which the study will be carried out, and the way that the data will be managed.
"The main thing that the patient will see when they are included in a Sanofi clinical trial will be the treatment. The patient will see the investigator, the physician and the hospital staff who will take care of them, but no one from Sanofi," said Dourlens.
Yet, the treatment that the patients will get – when they receive a box of drugs or vaccine designed to either save or vastly improve their life – comes from Sanofi. It's Dourlens' team's job to get the drug to the patient on time, whatever the situation.
"We have been experimenting with our supply chain for years, during both the COVID-19 pandemic and Russia's invasion of Ukraine," says Dourlens. "We were still able to continue to supply almost everywhere during the pandemic."
So, how did managing the COVID-19 clinical supply chain compare to supporting it after Russia's invasion of Ukraine?
"Many patients have been in a terrible situation due to the war, but even more so when expecting a life-saving drug that it isn't possible to receive."
Sanofi is creating value in its patient-centric care by thinking about the patient in these types of extraordinary circumstances, devising ways to overcome situations such as war or pandemics.
Part of this is the company delivering drugs to patients' homes, alongside a nurse where necessary: "Sometimes a patient is very far away from the clinical site, so a nurse's visit with the medicine allows easier access to the clinical trial."
This reduces the burden of the trial on the patient, something Sanofi is very proud to facilitate. But it's the supply chain itself that's responsible for making this easier for both the nurse and the patient.
"By reducing the number of trips back and forth to the hospital, we're supporting healthcare staff and patients. But it is down to the patients to make sure that they are taking their medicine on time."
If we think about value, we have also to discuss a bit about trial design. "When you have a clinical trial, you're able to influence the trial design to make sure that you limit the risk of shortage and wastage," explains Dourlens, who, in his role, has the job of optimising the capacity in supplying the trial.
The healthcare sector is aware that it is moving into an era where the cost of drugs and products is high, due to supply chain complexity, in addition to the development of drugs. The clinical supply chain has the ability to influence the way Sanofi performs the trials – something Dourlens' team is working on each day.
"We know that, in the near future, trial design is going to be more and more complex," he says. "We will be adjusting the design in the course of the trial, depending on the results; it's what we call adaptive trial design."
Sanofi's supply chain must have the agility and flexibility to follow the changes it hopes to enact, though there are analytics tools on-hand to improve productivity, resilience and sustainability.
"To have an important impact and run successful, innovative therapies, we must avoid bottlenecks linked to drug supply and we must then guarantee that the treatment is available to the patient as quickly as possible," says Dourlens.
"We're not getting drugs that are similar for everybody; this is a tailor-made supply chain. I like to say that it's an haute-couture supply chain. This is where digital healthcare is really able to provide the required end-to-end traceability."
Whatever the production is – internal or external – and whatever the geography level, digital is helping to make sure Sanofi is tracking all drugs everywhere in the world, at each step of the process.
Global cost optimisation & resilience strategies
Clinical trials are happening in quite a complex landscape, because each country has its own specific regulations. Depending on the design of the trial, Dourlens' team may have different requirements to meet, such as importation and exportation rules. The number of changes, from a regulatory perspective, in the worldwide environment is huge.
"To make a long story short, regulatory complexity and varied trial design is a big challenge. Digital healthcare is a great help in making sure that we are within these constraints in the right way," says Dourlens.
From an integration and cost-optimisation viewpoint, digital healthcare is also important. Today, nobody is able to run a full supplier clinical trial end-to-end without any partners. Therefore, a smooth and efficient integration becomes a must.
"When we start speaking of partners, we start speaking of making interfaces, and when we speak about interfaces, we speak about exchanging data. The level of platform integration thanks to digital development is also key. If you have a nice digital ecosystem internally, but you don't have the proper level of connection with all the players that are contributing across your value chain, you're not fully leveraging the efficiency of your digital system," he says.
To perform in the global clinical supply chain, there are some core activities that are part of the internal expertise of Sanofi: optimising the design of the trial from a supply perspective, the logistics setup, packaging design, and, ultimately, the needs of the patient.
There are, however, some other areas where Sanofi relies on partners due to their greater expertise and experience with a range of customers. Put simply, these partners are able to offer services that are complementary to internal ones.
One of these integral partners is Fisher Thermo Scientific, with whom Sanofi has worked for a number of years – though a partnership devoted to the US market was only agreed two years ago, which specifically focuses on the subcontracting of packaging labelling and distribution activities for certain studies.
"We are relying on them mainly to supply everything that is manufactured in the US and then distributed worldwide for studies," says Dourlens. "We're reaching a level of maturity and interaction between the teams in terms of development that is really high. Fisher Thermo Scientific has been helping us in our journey to make sure that we deliver the drug at the right time – any time – but also, that we're doing it at the right cost with the right level of optimisation."
Any partnership requires trust because it is a vital ingredient, but for the healthcare supply chain, it is absolutely crucial.
"In a partnership, nothing happens without trust," says Dourlens. "The second ingredient is to make sure you have a partnership based on a common interest: in a good partnership, there cannot be somebody who is winning and somebody who is losing."
Over the next year at Sanofi, Dourlens highly expects the world to change again.
"More than ever, the level of uncertainty we have in the worldwide clinical supply chain is just incredible," he says. "The world has changed over the past two years – in the supply chain, in the clinical supply chain and across the pharmaceutical supply chain."
Here, the level of flexibility and agility is essential and to be able to adapt for the supply chain. Yet, as the world has changed, Sanofi has also grown more resilient – so much so that managing a complex supply chain is Dourlens' 2023 goal.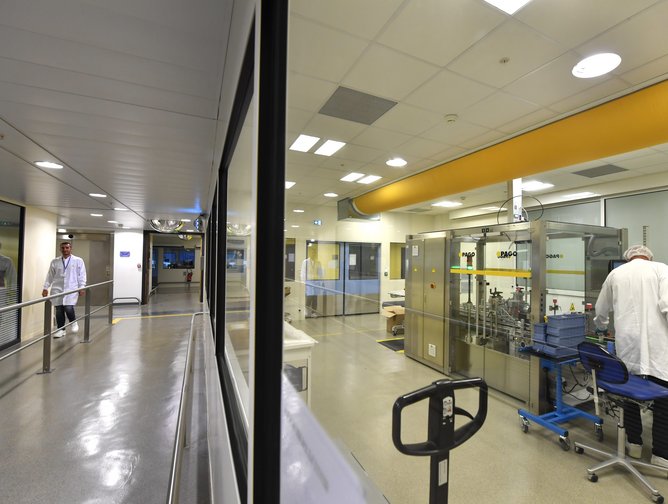 Sanofi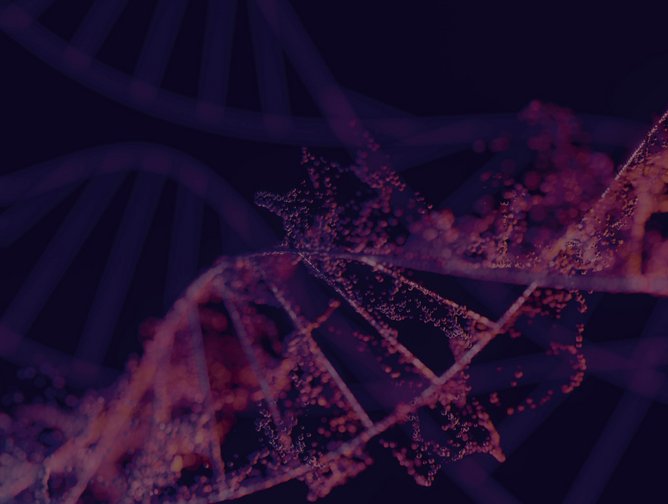 Sanofi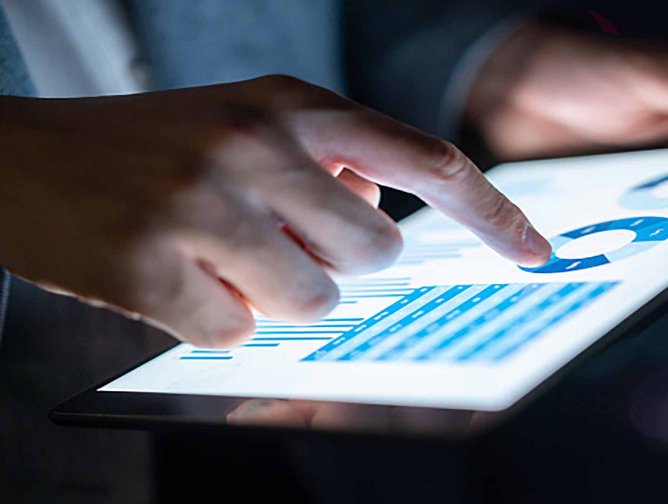 Sanofi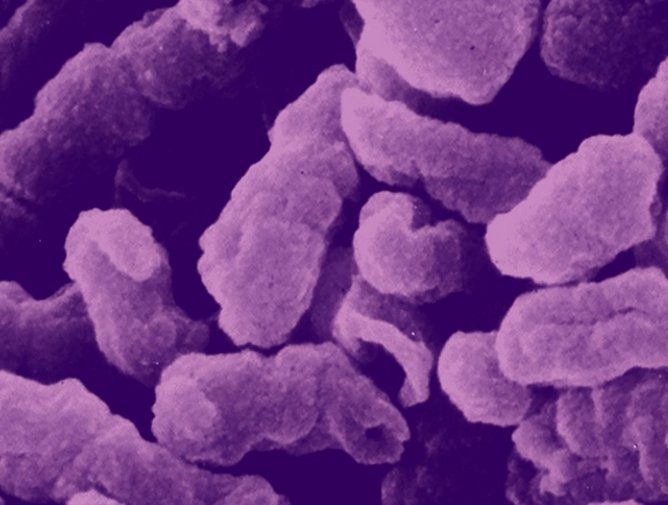 Sanofi