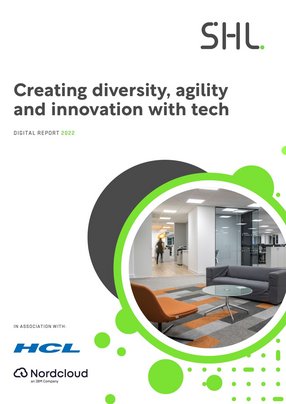 SHL: creating diversity, agility and innovation with tech
Mark Brincat, SHL's CTO outlines the company's drive to diversify the workforce, how its data-driven technology enables this and the company's 2022 roadmap
Looking to transform workplaces around the world, SHL has developed a blend of solutions bringing together science, technology and people data that revolutionises the way people hire. The global company supports clients as they acquire and manage their talent to drive agile, diverse and innovative workforces.
With innovation at its heart and an unmatched portfolio of products, Mark Brincat, SHL's CTO has his work cut out for him as he drives the company's transformation to become a software-as-a-service (SaaS) platform.
Leading a large global team, Brincat looks to transform the team with the introduction of technologically focused roles, he outlines: "At SHL, I've built transformation through introducing roles including Head of DevOps. As we [led] a transformation into cloud and we needed somebody to really think about the automation, the toolsets and the practices. We wanted to [carry out] a transformation into agile working and practices and we want somebody to really lead that transformation."
On top of this, the CTO created the roles of Head of Architecture and VP QA and Enablement to drive SHL's transformation to a SaaS company: "We needed somebody that really can drive that, can keep us on track towards our target architecture and understand how we are converging that way."
The creation of these roles helps the company realise its vision: "SHL is building a world where businesses thrive because their people thrive. At the heart of this, it's our tech line 'people science, people answers'. If we dissect that, really SHL solutions are put in place to combine memorable experiences, technology and world-class service with our science that reduces bias to unlock the true potential of your people. And that's what we do for over 10,000 businesses worldwide."
Without these roles, SHL would not have been able to respond to the ever-changing working world. The rise of remote working, catalysed by the pandemic, has caused the priorities of the working world to change, to support this, Brincat explains: "SHL is there in the middle of your talent acquisition and talent development needs. We enable you to understand this shift through a scientific viewpoint and through memorable experiences."
Technology for talent acquisition and assessment
SHL's technology offers both data-based talent acquisition and talent management solutions that reinvent the way companies engage with candidates as part of their acquisition cycle.
"We looked at the innovation and benefits deep people insights can bring to an organisation in terms of talent development. We asked, "what are you looking at in terms of your talent? Are you looking at the mobilisation of your talent? Are you looking at succession planning? Are you looking at talent development?" And we took that in to develop our new product offering called Mobilise, this combines the power of our data into an ability for customers to understand their workforce," says Brincat.
The company has also introduced its Virtual Assessment and Development Centre allowing for training and assessment to be done virtually, which — since the pandemic — is vital in many environments.
"Innovation is constant and really what we are trying to enable is to revolutionise the people decisions that organisations make through engaging and empowering talent through that employee life cycle," Brincat adds.
Without a doubt, SHL's technology brings immense benefits to those who use it, as its CTO outlines: "38% more women have been identified for leadership roles through one of our clients using one of our products, that's a direct impact of the technology and the product innovation that went into building upon the research that was done, and then building that into an experience that we can offer to our clients."
"88% of candidates made one of our education clients the number one destination employer, that's all about the experience that those candidates had through the whole recruitment cycle, they felt engaged, informed and provided good feedback from it."
Bolstering cloud capabilities with trusted partnerships
To continually improve its solutions, SHL partners with a number of companies, to support its transition to cloud. Cloud computing is a number one priority for many companies in its digital transformation journey.
Digital business transformation holds more urgency since the pandemic, which highlighted the need for flexibility, enabled by technology. Cloud computing has proven itself as a cost-effective digital solution that creates the flexibility enterprises desperately need.
Recognising the need to invest and innovate with this technology, SHL turned to its partner of many years, HCL, to bolster its cloud capabilities. HCL Technologies is a next-generation global technology company, its technology products and services are built on four decades of innovation, with a strong management philosophy and culture of invention.
HCL helps enterprises reimagine their businesses for the digital age and as Brincat explains, "worked with us on the first multi-cloud deployment of our platform."
"This was a huge achievement for us last year. HCL has been doing that by providing us with people expertise and support through those changes. SHL moved to the cloud in 2019 and partnered with AWS to do that. And then in 2021 we were able to launch on a different cloud provider, which is a huge achievement to be able to say we can offer our platforms across different cloud providers."
On top of this, HCL has also provided SHL with resource augmentation, ran end-to-end support on SHL's platform and partnered with the company on strategic initiatives.
Nordcloud, an IBM company and European leader in cloud implementation, has been a partner of SHL since 2018 as the company matured its cloud operations. "We grew together," says Brincat.
"Nordcloud firstly partnered with us to move to the cloud successfully. Then it helped us with optimising that cost of operation and transforming what we have from a platform perspective to be much more cloud optimised. Thirdly, how we can bring that whole FinOps mindset into the operation of our platform."
Promoting diversity, equity and inclusion from within
It goes without saying that diversity is a top priority. With its technology improving diversity, equity and inclusion for its clients, SHL ensures this is reflected in its own operations. "It's a hot topic and it's embedded at the highest levels. We have a number of communities. We call them together communities that we've set up," explains Brincat.
These communities have different focuses in key areas: "We have one around balance, which is looking at gender parity. We have one around origins, which is celebrating the cultural difference. We are a global organisation, we have cultural differences all over the place. We have one around pride, which is around sexual orientation, which is really looking at giving that community the space to actually talk and push those messages. We have one around ability, which is looking at mental health and disability. And we have another two, which are around carers and generations that is all-around age equality."
Set up to promote change, the communities champion initiatives and get involved in the narrative that surrounds important issues.
"We also have community impact groups that we have set up where we can give back to the local communities that we work in. So, if it is in London, Delhi, Minneapolis or Atlanta, or Beijing, wherever we are, we are making those links to the local communities and volunteering our time to help with those communities," Brincat adds.
Maintaining momentum as SHL prepares for 2022
Now, SHL is focused on its roadmap for 2022. Following a year with a 250% rise in people using its software, the company is dedicated to keeping this momentum going. "We see that is going to continue rising because one of the impacts of the pandemic and this whole move in people, is driving more employment campaigns with a larger talent pool," explains Brincat.
The company's 2022 strategy is founded on its shift around the subscription ecosystem: "SHL is trying to move from a services-led offering to a product-led offering. What does that mean? It means that we are looking at being a SaaS platform for our clients."
As a SaaS platform is easy to use, scale and deploy SHL is keen to reap these benefits and make the transition.
"We're focused on really continuing our pathway of growth through focusing on subscriptions and subscription selling and the solutions that enable that. Focused on the platform offering and really moving onto the SaaS offering," says Brincat.
He adds: "We also want to enable its availability in a number of different markets. It's looking at continuing innovation. We want to bring more analytics to interview intelligence and the video interview, so we aim to generate more data out of that."
SHL is also looking at its chat enabled experiences so clients can interact more seamlessly with its assessment and development platform as well as its global reach.
"That's a very big priority for us because we operate in so many different markets and how we do that while optimising the cost, the scalability of that platform," concludes Brincat.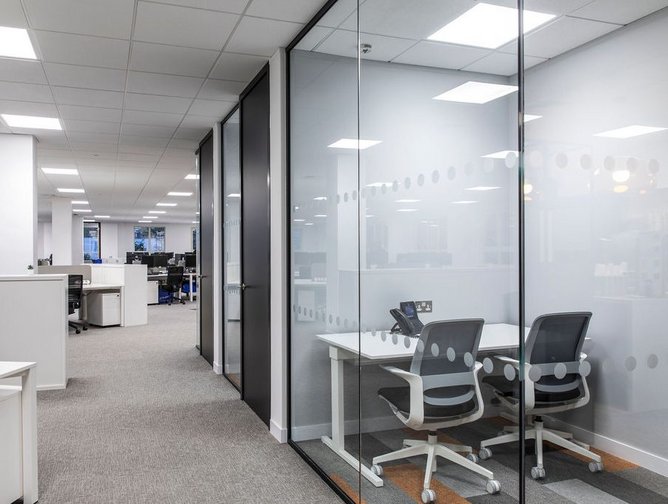 SHL office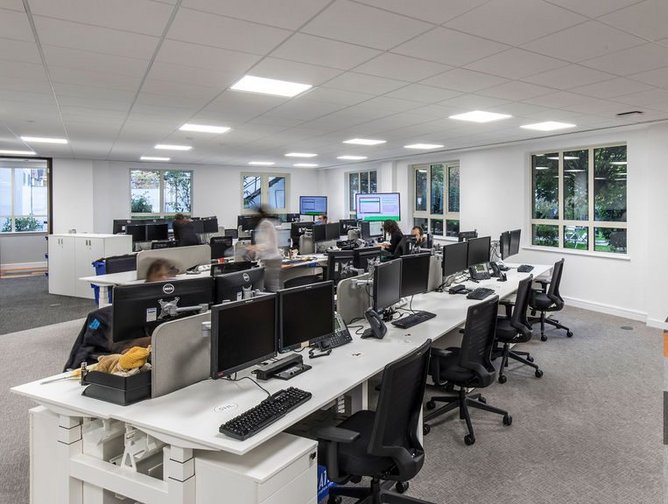 SHL office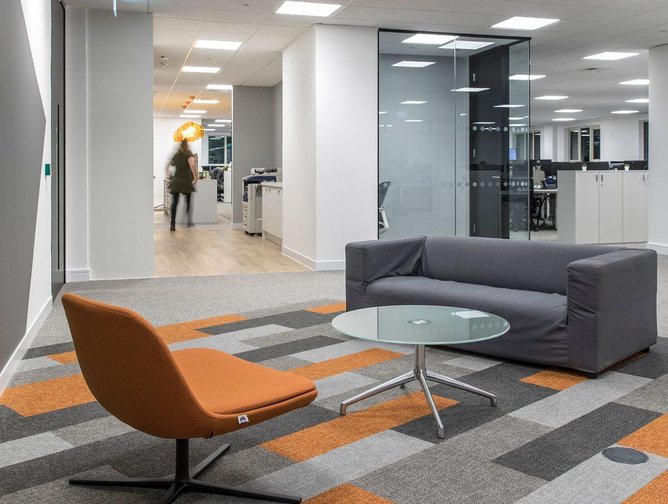 SHL office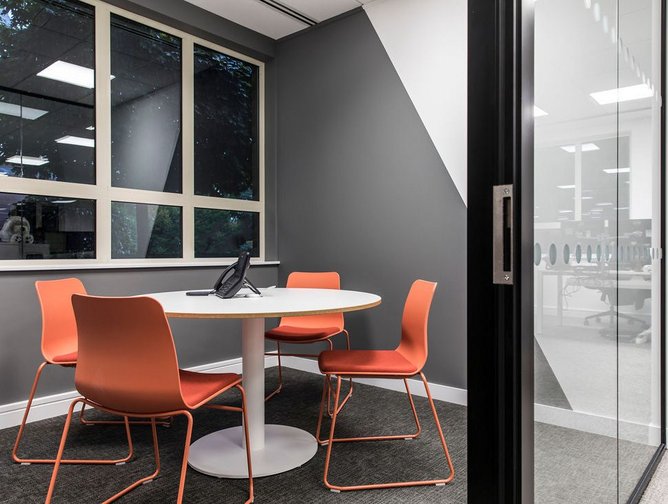 SHL office