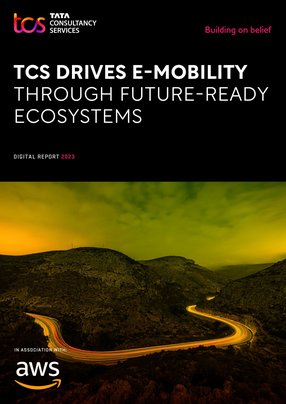 TCS drives e-mobility through future-ready ecosystems
Laksh Parthasarathy, Global Business Head - Smart Mobility Group at Tata Consultancy Services, enables firms and consumers move into the mobility ecosystem
To navigate as significant a change as e-mobility requires ingenuity, perseverance and collaboration among all parties involved. As with any innovation, partners are crucial for achieving great things, but electrification is a digital revolution and organisations must leverage new and existing expertise to comply with climate change targets and to fully maximise the opportunities arising in the marketplace.
Electric vehicles (EVs) are increasingly at the centre of digital ecosystems, with technology as the primary change factor and differentiator between businesses. "But, with the slew of new EVs in the market and the increased adoption of EVs, especially within the context of CASE in the mobility ecosystem, there is an accelerated pace of change, a reshaping of conventional industry boundaries," says Laksh Parthasarathy, Global Business Head of the Smart Mobility Group at Tata Consultancy.
When Parthasarathy says 'CASE', he means 'Connected, Autonomous, Shared and Electrified' solutions and how these services are leveraged by EVs to drive sustainability, efficiency and innovation.
Having seen the shift taking place around him, Parthasarathy explains that the switch of drivetrain from internal combustion engines (ICEs) to electric is opening up digital opportunities. As demonstrated in the EVs on the market today, digital technology enables advancement in safety—through artificial intelligence (AI), energy efficiency, and integration with homes to manage electricity and the digitalisation of vehicle maintenance procedures.
"A classic illustration of how EVs have forced the development of digital-led ecosystems is in the way they are powered. Conventional fuelling did not have an organic need for digital systems. Charging networks and management, on the other hand, have been fundamentally based on digital operating models. Data from EVs and EV battery management systems, and its efficient utilisation, is more critical to the long-term adoption and viability of EVs, compared to their ICE predecessors," says Parthasarathy.
As the digital ecosystem evolves, technology and automation enable more possibilities for charging solutions in the urban environment that defy the conventional format of designated fuelling areas. While it is critical to supply such services, drivers and businesses also have the flexibility to choose other options, such as charging at a restaurant, at home, at work, or in the car park at a shopping centre.
According to Parthasarathy, the digital ecosystem also enables a smoother transition from internal combustion vehicles (ICVs), which follow a traditional power format.
"For example, one of the biggest concerns is around range anxiety and the need to provide, in real-time, the accurate range left on the vehicle. And with the entry of non-traditional players into the charging ecosystem, we now have access to chargers at restaurants, grocery stores, hotels etc, where one can seamlessly reserve and charge their vehicles, unlike the gas-stations-only option to fill ICVs," Parthasarathy says.
"This opens a whole new digital ecosystem to enable customers to find charging stations, reserve them and complete the entire commercial transaction around it."
Industries that were not previously associated with mobility are cross-pollinating and electrification is providing them with commercial opportunities to leverage charging as a competitive advantage, which also supports the shift away from fossil fuels.
Digital transformation empowers e-mobility
When looking at how digital technology serves consumers today, it's important to understand their current interactions. Before exploring how technology can be leveraged to meet the needs of an evolving industry, leaders first need to be aware of the 'social customer', which Parthasarathy explains is a term coined to represent how users respond to a product or service.
These days, technologies are intertwined with social media as an integral part of consumers, whereby they are likely to turn to services like Twitter to air their grievances, as opposed to their service providers directly. Automotive firms are able to leverage this knowledge to tailor their products and services to match the trends among consumers and take a similar approach to businesses by marketing their products and services online.
This puts CASE beyond the automotive industry and demonstrates how the digital ecosystem pulls industries together to integrate their services for a more far reaching and intuitive customer experience.
"CASE automotive, as a construct, is very congruent with the 'social customer' archetype. For starters, we see a common narrative whereby the vehicle is an extended living space, offering customers in-vehicle commerce, retail recommendations, in-vehicle delivery and so on," says Parthasarathy.
"While some parts of this might look surprising, given that automotive original equipment manufacturers (OEMs) have never been in the business of selling coffee or sandwiches, it fits well with a customer who prefers to have connected services. Similarly, the sustainability narratives that are accelerating the adoption of EVs and safer autonomy are fuelled by a more informed and aware customer, seeking to reduce their carbon footprint."
The focus has turned towards customer experience and how they interact with their car or any mobility-as-a-service asset. Digital transformation done right means automotive firms implement CASE to tailor or personalise their product and services to every consumer. A great example of tailoring is through driver profile and key recognition. Particularly in mid- to high-range cars, the car is able to set the driving position configuration and conditions based on the key that is used.
"As organisations realise the importance of seeing every customer as unique, automotive OEMs have begun their foray into areas outside of their core business model," says Parthasarathy.
"For example, they provide parking, charging, and toll payment services. Almost all the major personal mobility OEMs have also partnered with retail service providers or aggregators to provide connected vehicle commerce offerings, so that they are present across a whole new spectrum of services."
"They are making sizable investments into improving the mobility experience through feature upgrades of the vehicle made over-the-air (OTA), and on demand."
While it is great to celebrate how organisations are meeting the needs of their customers, electrification continues to present more capabilities for businesses and, more importantly, the planet. Therefore, they must always remain one step ahead of the trends, in order to remain relevant in a fast-changing industry.
"I believe the cardinal rule for customer engagement is to prioritise their imperatives," says Parthasarathy.
"This might imply that OEMs have to pre-empt shifts in mobility consumption patterns, to continue to be the service provider of choice for customers' mobility needs. OEMs cannot afford to be absent in this ecosystem that not only offers tremendous scope for revenue, but also enables a richer and more high-touch engagement opportunity with existing and prospective customers."
This reverts back to the point of tailoring to the customer's needs, which automotive OEMs can achieve by integrating their services in a multi-dimensional network fashion as opposed to a linear model. A great example is usage-based insurance models, which require manufacturers to work with insurance companies—factoring in technology requirements—to provide services like pay-per-mile or base drivers' premiums on their performance.
Parthasarathy also delves into some of the other solutions that could arise from CASE automotive, including providing connected health services to a customer by working in an ecosystem connecting healthcare providers, retail drug stores, and emergency service providers, synced to customer health data.
"Traditional OEMs are also responding to the needs of the modern automotive customer. In some cases, playing catch up with the customer-experience-focused industry leaders. In other areas, they're trying to transform their organisations and generate new revenue streams."
Servitising is also becoming a response to digitisation and consumer experience capabilities, but it has received negative attention in the past.
"This has created a lot of negative publicity in social media as customers are willing to pay to use a service that is seen as leading edge or innovative (such as Tesla's self-driving software) but not for items that were previously bundled with most vehicle trims," Parthasarathy explains.
He also sees concerted activity and monetization strategies being built to leverage the value of connected data.
1.Data as a lever to optimise costs: This has to do with connected data from vehicles being used to improve existing processes and systems to reduce costs. For example, real-time vehicular data can be used for managing the inventory of spare parts in service centres to ensure that vehicles spend minimum time off road, while also reducing inventory holding costs.
2. Data as an enabler to create revenue propositions: Mobility players are betting big on creating value from services curated on connected data. It is estimated the value of connected services will reach US$20bn in this decade. While this is not yet an entrenched business model, monetizable subscription models built on these connected services are quickly becoming a reality, whether it be through OTA upgrades, usage-based insurance, fleet management systems, or in-vehicle commerce. The ongoing success of this model will rest on the mobility players' capabilities to build perceptible value through personalised and contextual services, so that customers are willing to pay for it.
3.Data as a tradeable commodity: Data marketplaces are not a new concept. OEMs have been partnering with tech players for data sharing, much like conventional data marketplaces in other industries like finance and retail, in revenue sharing models. However, the challenge with this model is the ever-intensifying regulatory environment around the handling of customer data and the need to preserve the trust of customers when using their information. While there are consent management systems in place to ensure that the rights of their customers are protected, it is uncertain whether OEMs would rely on this model to generate substantial revenues.
He sees a fourth perspective which will emerge to become a data monetization proposition with substantially greater impact. It has to do with data being used as an enabler for partner enabled business models.
Any model built on data is only as good as the variables it captures. One reason why some players have not been able to monetize the data they capture from vehicles is because it covers only parts of the customer journey. This is where the ecosystems come into play.
If a company offers connected vehicle commerce to a customer as a service offering, it needs to be part of their entire retail journey, something auto OEMs are conventionally not part of. We now see business models that use data from different customer journeys in a partner driven ecosystem to generate monetization opportunities.
Harmonious delivery of sustainable mobility
Moving forward in the electrification process, companies can benefit from TCS' solutions for myriad reasons, including data monetisation, creating revenue propositions from data sources, using data insights—such as recommendation services—to reduce costs, and optimising the overall e-mobility experience from a sustainability perspective.
TCS offers e-mobility and EV battery sustainability solutions, which enable organisations to gain visibility over their entire EV value chains to assess their performance and sustainability goals down the line. From a battery perspective, this comes in the form of a digital battery passport, which gives traceability across the battery value chain, chain of custody and ensures net-zero heritage as well as solutions to manage battery second life or end of life processes.
Digital solutions will enable businesses to move forward and deliver more intuitive responses to business changes, which is assisted by Amazon Web Services (AWS), as the firm's strategic cloud provision partner.
Having been a partner for well over a decade, TCS is the strategic global systems integrator (GSI) and premier consulting partner of AWS, with more than 700 customer engagements between the two firms. The company also achieved accreditations across 18 AWS Competencies. TCS has more than 12,500 AWS certified professionals and 30,000 employees on AWS. The company has several partnership credentials and awards from AWS that recognise TCS as a top global system integrator for AWS technologies—putting TCS among the top 10 biggest global system integrators for AWS.
Our joint focus on tailormade industry-specific business solutions like TCS AutoscapeTM built on AWS, and powered by the latest technologies such as AI/ML, IoT and blockchain, are helping industries across the globe. In addition, we are jointly investing in our product portfolio in areas like quantum computing, the metaverse, blockchain, 5G, cloud sustainability, AI/ML, IoT/Edge, data and analytics, and data sovereignty.
"We are working very closely with AWS. It's not just about using AWS as a cloud provider for our solutions. The solutions and capabilities that I spoke about earlier have been built in close partnership with AWS, encompassing the best of cloud capabilities for our customers," says Parthasarathy.
The specialised teams within the TCS' AWS Business Unit helps customers accelerate and automate the different stages of their cloud journey using TCS' extensive library of frameworks, accelerators and toolsets such as TCS Cloudonomy™, which enables clients to discover the most workable and custom-made solutions applicable for their business while predicting future needs. TCS uses its proven transformation tools, such as TCS Modernization Propeller™ with its extensive library of predefined industry-specific microservices and API, to enable customers to benefit from ecosystem wide impact. TCS has built Cloud Value Measurement Model (CVMM), based on TCS and AWS best practice frameworks, to measure customers' cloud transformation journeys.
Over the next year and beyond, TCS will continue to analyse the e-mobility trends and provide the necessary digital transformation expertise to allow companies to leverage the automotive evolution to EVs.
TCS will also continue its collaboration in partnership with the Formula E team, Jaguar TCS Racing. Using digital technology, software, and leveraging the power of the cloud, TCS helps the team collect podiums and win races. Furthermore, TCS and Jaguar use Formula E as a real-world test bed for the automotive electrification journey. Learnings from the racetrack can be leveraged to transform the entire electric vehicle ecosystem.
From a sustainability perspective—besides the inevitable shift to EVs and other electrified transport—CASE can be applied to sustainability outcomes as it supports the reduction of lifetime Greenhouse Gas (GHG) footprint by about 37% for passenger vehicles.
Enabling vehicles to connect more means authorities, such as traffic operators, can optimise mobility. This is another selling point for consumers but still requires more innovation to provide personalised customer experience. Vehicle-to-everything technology also provides social benefits from a sustainability point of view, but predictive maintenance and OTA updates must also be adopted to ensure that solutions work in harmony together.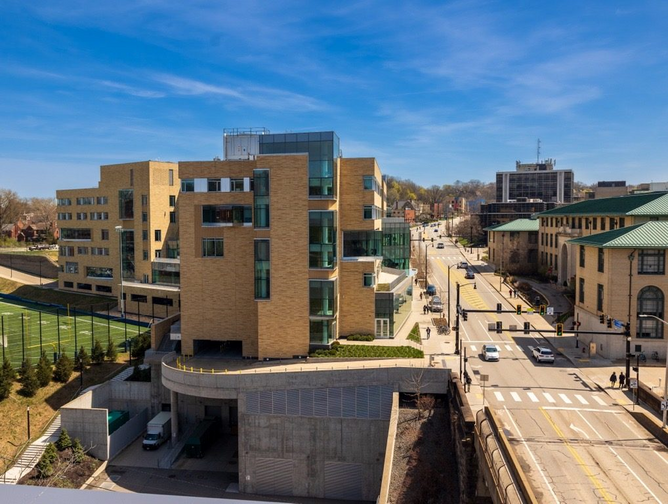 Tata Consultancy Services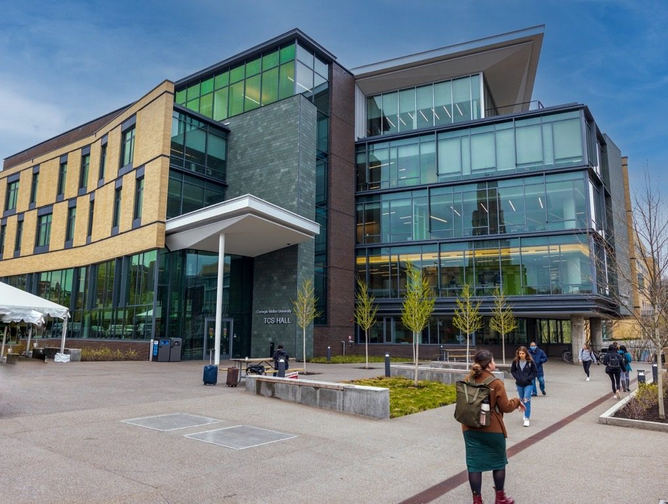 Tata Consultancy Services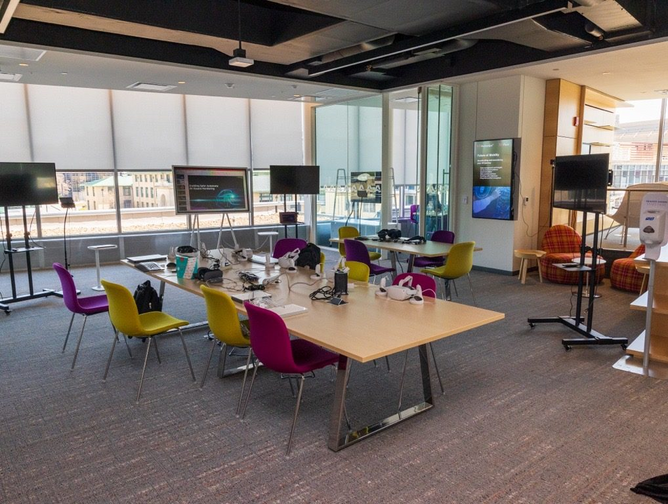 Tata Consultancy Services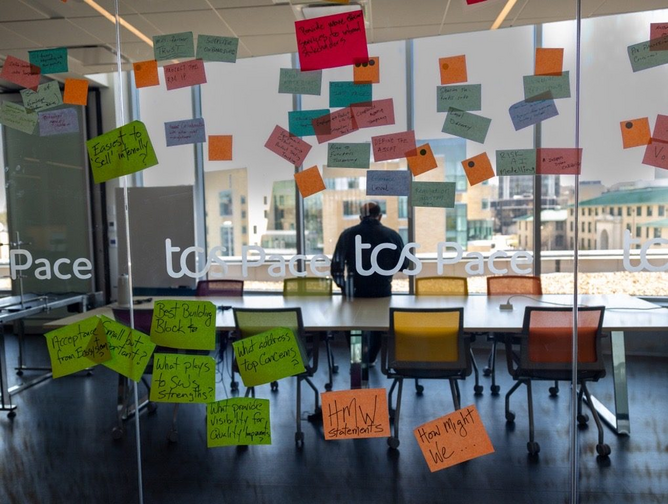 Tata Consultancy Services