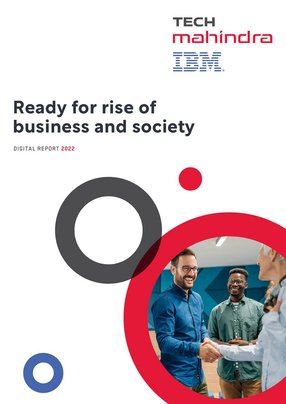 Tech Mahindra and IBM:Ready for rise of business and society
Nikhil Malhotra, Chief Innovation Officer, Tech Mahindra, and Peter Mark, IBM Managing Executive for Tech Mahindra, talk technology for enterprise clients
Tech Mahindra's global partnership with technology giant IBM already spans more than two decades and recent strategic initiatives in the areas of Cloud, the Internet of Things (IoT) and Blockchain have enabled the two companies to draw on their deep expertise to accelerate hybrid cloud strategies for corporate clients around the world.
A US $6bn provider of innovative and customer-centric digital experiences for more than 1,200 global customers, including many Fortune 500 companies, Tech Mahindra has focused on leveraging next-generation technologies including 5G, Blockchain, Quantum Computing, Cybersecurity, and Artificial Intelligence to enable end-to-end digital transformation for global customers.
Tech Mahindra is part of the Mahindra Group, founded in 1945, and one of Asia's most successful groups of companies with around 260,000 employees in over 100 countries. It enjoys a leadership position in farm equipment, utility vehicles, information technology and financial services in India and is the world's largest tractor company by volume.
The company has a strong presence in renewable energy, agriculture, logistics, hospitality, and real estate, as well as a clear focus on leading environmental, social and governance (ESG) efforts worldwide. It is also the only Indian company to receive the HRH The Prince of Wales' Terra Carta Seal for its commitment to creating a sustainable future.
Tech Mahindra is an IBM Platinum Business Partner, a global partnership that spans more than 20 years. Strategic initiatives on IBM Cloud, Watson IoT, Security and Blockchain have enabled the company to deliver more innovation and value to customers. Deep expertise in IBM technologies from hardware to software has made Tech Mahindra the preferred partner for many global organisations employing IBM technology.
Tech Mahindra and IBM have collaborated to help businesses transform their operations and accelerate their hybrid cloud strategies leveraging IBM technologies that run on Red Hat. Tech Mahindra helps clients migrate core business applications to their choice of Cloud including IBM Public Cloud.
As part of this relationship, IBM and Tech Mahindra have established innovation centres designed to help address complex business problems across industries, including telecommunication, manufacturing, financial services, insurance, retail and healthcare.
Both companies have deepened their partnership to jointly develop solutions for clients that would potentially generate US$1bn in revenue over the next three years and will also co-invest in strategic focus areas including 5G, automation, hybrid cloud, cyber security, data, and artificial intelligence (AI).
Tech Mahindra and IBM look to the future to prepare for change
Nikhil Malhotra is Chief Innovation Officer at Tech Mahindra and enjoys a fascinating role within the company: To look into the future and ensure Tech Mahindra and IBM explain the true ramifications of technological change for their enterprise clients.
"That is an interesting job, but it's also a job with many responsibilities," says Malhotra. "The whole idea of looking into the future, trying something new, seeing what can be done to disrupt, all of that does not just apply to my professional life, but to my personal life as well. So this job is ideal for me, because I've been doing this my whole life."
The biggest challenge Malhotra faces in his current role is to be able to explain the details of the technological changes he sees approaching us in the future. "It's the innovator's conundrum," he says. "Are you talking sense when you're talking about the future? I think that's the biggest challenge at this point: Can you translate the future into something viable for people to see, touch and feel so that they can be inspired by it?"
IBM helps with this challenge, says Malhotra, which makes the partnership very special. "IBM's point of view about the future is very similar to what we have here at Tech Mahindra. You may call it luck, but there is a philosophy match regarding what we've been doing."
Peter Mark, IBM Managing Executive for Tech Mahindra, leads the partnership in all areas, including building Tech Mahindra skills, client engagements and joint go-to-market initiatives. Mark joined IBM after university and has spent his entire career in software sales and management roles in Sweden, London and now New York.
"I have lived through our transition from hardware to services to what we are now: a software-led technology company fuelling an open standards based ecosystem of partner solutions," explains Mark. "IBM working with Tech Mahindra today makes more sense than ever. Together we are building a Red Hat based solution factory with IBM and Tech Mahindra technologies to address enterprise client needs on a global scale."
A self-professed "software guy" and problem solver, Mark says he is a true believer in what technology can achieve. "Problem-solving and innovation with clients that help bridge their past with the future is a self-sustaining value proposal," he says. "This is what IBM has been doing successfully for more than 100 years now."
Synergy Lounges combine cloud and AI tech from IBM and Red Hat
In June this year, Tech Mahindra announced the launch of Synergy Lounges, developed in collaboration with IBM and Red Hat. The first Synergy Lounge opened earlier this year in India's Bengaluru, with a focus on edge, 5G and software-defined networking solutions and an aim to accelerate the hybrid cloud journey of enterprises globally. The launch of Synergy Lounge at Tech Mahindra Electronic City office in Bengaluru will be followed by the launch of three more centres in London, Seattle, and Melbourne.
Synergy Lounges will combine Tech Mahindra's design thinking approach and solution concept with hybrid cloud and AI technologies from IBM and Red Hat to develop new offerings for businesses worldwide. These centres will help enterprises address complex business problems and enable them to elevate customer experiences while lowering operational costs, and scaling workforce efficiency across key industry sectors such as Telco, Manufacturing, BFSI, Healthcare, Energy & Utilities, among others. The new Synergy Lounge concept will work in tandem with Tech Mahindra's Centres of Excellence for multiple business verticals including CME, Automotive, and Manufacturing, among others.
The innovation centres will be interconnected across nations to enable a common technology infrastructure and software environment across the globe for new solution development and demonstration. Together we are building a Red Hat based solution factory with IBM and Ecosystem partner technologies to address enterprise client needs at speed of business on a global scale. Our focus will be to provide ready to deploy solutions starting now with Hybrid Cloud resource optimization, Edge Asset performance management and Cloud to Edge Security.
IBM and Tech Mahindra work across a broad Hybrid Cloud market
How to find and act on opportunities is a challenge, but one IBM and Tech Mahindra are ready to address, says IBM's Mark. "We serve a large client base – Tech Mahindra serves 1,200 clients and IBM has around 4,000 clients on our Hybrid Cloud platform. And we owe it to them to simplify and accelerate how they can infuse our capabilities in their work.
"When we build a solution with IBM software that runs on Red Hat, we enable them to deploy that across their chosen Hybrid Cloud landscape. We want to build it once to deploy it wherever clients want to go, whether that is in their data centre or their choices of cloud, or all the way to wirelessly connected enterprise edge locations…and why not all the way into their products and client environments? That is a reality today – they want to do all of that. Red Hat and IBM are working with Tech Mahindra to make that possible."
This collaboration is in line with Tech Mahindra's NXT.NOW framework, which aims to enhance Human Centric Experience, and focuses on investing in emerging technologies and solutions that enable digital transformation and meet the evolving needs of the customer.
In the past, Tech Mahindra built its success on the ability to run systems and processes to meet current and future business goals, change systems and processes to accommodate evolutionary change, and grow the business value of clients by delivering differentiators in a saturated market.
But the world has changed with epic events – the pandemic and the advent of technologies such as 5G and quantum computing and new processes using robotic process automation and data science have meant fundamental changes for companies, people and governments.
"Clearly, we have to lead and not follow," says Malhotra. "We have to design solutions that address what might be the future of healthcare, communications, manufacturing, distribution, retail, banking, insurance and so on. And that is what we have done, by imagining a future that we can deliver on."
NXT.NOW has a refreshed three-pillar strategy for clients: Imagine, Build and Run. This allows Tech Mahindra to imagine how clients can benefit from change and then build systems and processes for clients so they can succeed through revolutionary change, with these results running on continuously improved business operations.
NXT.NOW promises to develop bold charters for partners who aspire to be market makers, and deliver end-to-end strategies and advisory services. By meeting emerging tech trends spanning 5G, cloud, human-centred, purpose-driven, connected experiences, Tech Mahindra sits at the centre of what's coming next...now.
"The Tech Mahindra strategy of NXT.NOW is beautiful," explains IBM's Mark. "When we do that right, clients know that we are not trying to replace what they have invested in, but rather evolve it into the future. Technology innovation is at the heart of that, and so is system integration."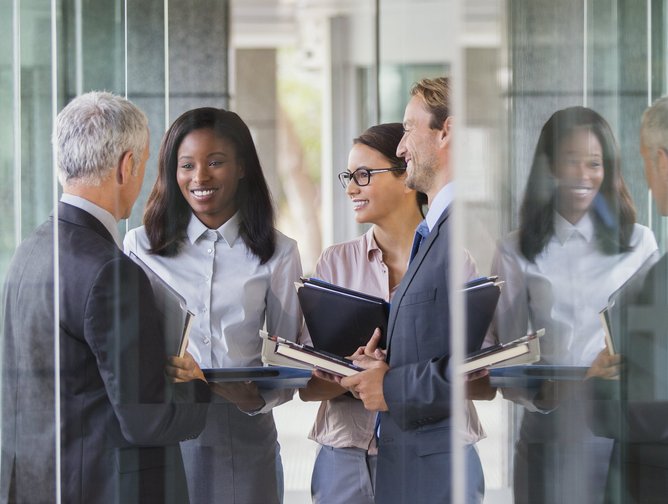 Tech Mahindra-IBM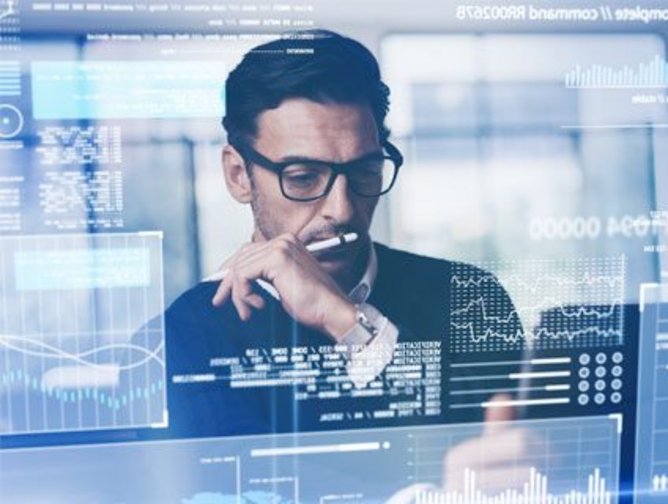 Tech Mahindra-IBM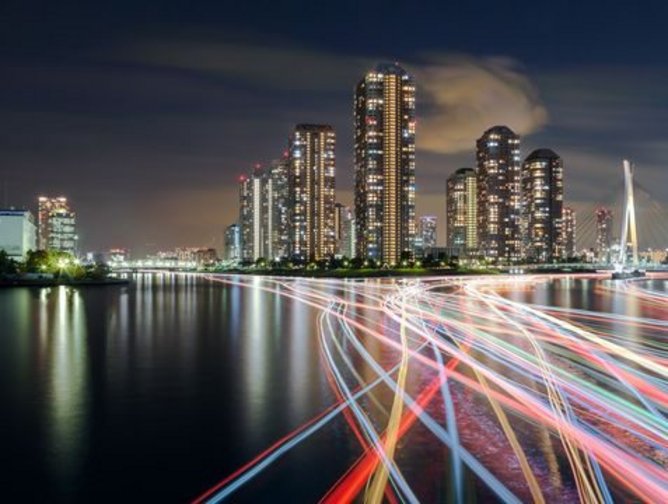 Tech Mahindra-IBM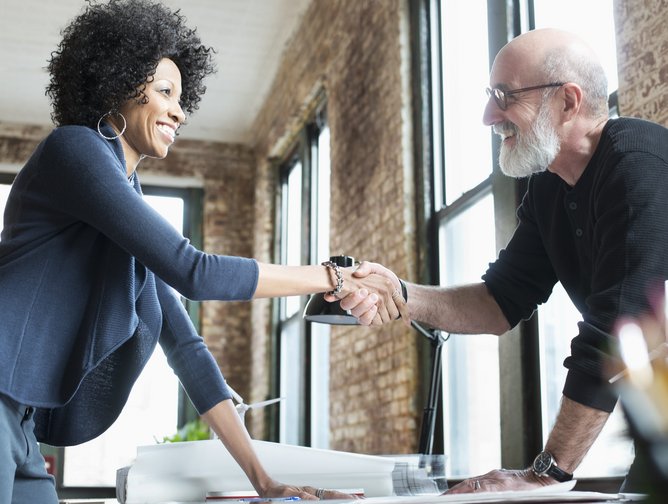 Tech Mahindra-IBM