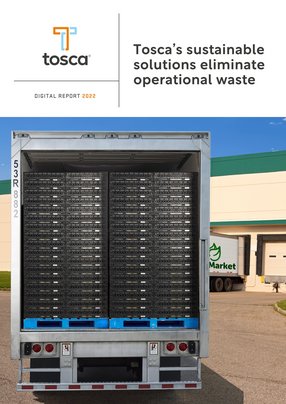 Tosca's sustainable solutions eliminate operational waste
Developing reusable plastic packaging and pallet products is Tosca's sustainable solution for reducing costs and minimising time wasted in the supply chain
It only takes one simple idea to generate positive change in the supply chain. Simplicity is key to ensuring an equitable, profitable progression of sustainability solutions.
Organisations may aim to improve upon their energy consumption, manage their assets to reduce the amount of time for product distribution, or reduce the emissions involved in getting the products to market. Tosca, by providing reusable plastic packaging and pallet solutions in an efficient pooling system, challenges many of the sustainability pain points supply chains face today.
And supply chains face sustainability challenges of all kinds. However, through the managing and pooling of better packaging assets, Tosca seeks to battle many types of waste such as material waste, food waste, labour waste, and transportation waste. As a pooling system provider, as well as the designer and manufacturer of reusable plastic pallets and crates, the company is wholly committed to eliminating waste by developing products that last longer and are more effective in the specific supply chains it serves.
The company quickly began to realise that its patented designs were pivotal in minimising waste across many aspects of the supply chain. Benefits include reducing the number of pallets broken in transit, and designing more durable crates that can stack higher to decrease the number of trips required and are more protective to limit the number of damaged goods in transit.
Tosca soon learned that its sustainability-driven products would open doors for technology integration to revolutionise the way customers use its reusable products.
Sustainable pooling solutions optimise the food supply chain
It's important to note what pooling actually is and how it works. Luckily, the CIO himself tells us what this means and why it is such a critical process for the business.
Michael Weinberg describes pooling as the process of distributing a pool of reusable products across multiple customers, managing the distribution in a way that ensures each asset is cleaned and maintained to the highest standard in between uses.
"The idea is that the same asset can be used by various customers, so it's pooled. One day, this reusable plastic crate or a reusable pallet might be used by customer A; it comes back to us, we clean and sterilise it to food grade standards, then it might go to a different customer," says Weinberg.
Throughout the pooling process, not only does the product service multiple customers, but it eliminates the need for single-use containers and pallets. To make the process feasible for this purpose, the pallets and crates must be carefully designed to be stacked using minimal space and incredibly durable to withstand intensive use. For the team at Tosca, this is an important function of its products and one of main focus points for the business.
"With multiple customers leveraging the same pool of assets, we all win. It makes it more efficient when we're all using those same things. And, because we are in the sustainability space, we do take it very seriously," Weinberg says.
Before allowing the inevitable question to be asked, Weinberg addresses the cleaning process and how this is not only a major step in reusing pallets and packages, but showcases the company's environmental commitment through water reclamation.
When it comes to the end-of-life stage for pooling products, the materials are reintroduced into the manufacturing process by regrinding the plastics into a form that allows the material to be remade into new assets. The pooling products achieve a lifespan of around 10 to 15 years, they "sometimes get damaged to a point where they can't be reused for their intended purpose", according to Weinberg.
"Then we recycle that as well. We work with firms that will carry out what they call regrinding—turning our crates into other things."
Tackling supply chain disruptions and improving efficiencies
When it comes to environmental commitments, Tosca seems to be ticking all the right boxes—which is what the company set out to achieve when it ventured into the realm of reusable products. But this has also paved the way for something much bigger: a solution that has the ability to provide its customers with more efficient ways of working and better use of data to overcome supply chain challenges.
This is where the organisation incorporates technology into the mix, creating a more advanced supply chain service that tracks product locations, conditions, and, ultimately, reduces waste in other areas of its customers' supply chains.
The first challenge Tosca's reusable assets help alleviate is product defects. The ability to assess the conditions of food provided in transport gives Tosca clients access to real-time data that measures collisions between crates in transit and ensures that goods are kept at the right temperature while on the road, all with the aim of supplying each unit intact and on time.
"I love to use our egg channel as an example, as it's the one that most people resonate with," says Weinberg. "Most egg farmers would take their eggs, put them in cartons, and pack those cartons into cardboard boxes. Those cardboard boxes would go to distribution centres, then to retailers that would put the cartons on the shelf."
He explains that the Tosca solution uses plastic containers that have ventilation and are stackable to minimise damage of fragile goods such as eggs.
"1) You don't have to worry about crushing, which is a problem with corrugated boxes; and 2) Because they're ventilated, you don't have to use as much energy to maintain optimal temperature on the truck, achieving better efficiency."
With such examples, there's a reduction in potential damaged goods received by the retailer, but also less time spent stacking goods on shelves. This is thanks to a minimalist design with a drop down wall, which enables the eggs to be displayed in stores directly in the RPCs.
"Once that crate is empty, the retailers just collapse those crates—and again, there's a reverse supply chain process. They come back to us, where they're cleaned and reused," Weinberg says.
This process describes just how seamlessly companies are able to interact with Tosca's products, reducing unnecessary time spent handling goods and managing defects. It's a solution that can benefit many areas of supply, but the focus for Tosca is the food supply chain and translating the same process across many other products.
On the subject of efficiency, one major disruption or incident that takes place in supply chains is missing consignments. Tosca aims to minimise the number of reusable assets that are left behind at specific intervals of the supply chain, using internet of things (IoT) technology for that very purpose.
Introducing IoT to its clients has provided them with further time and cost savings as they gain the ability to track and manage the movement of their goods. Incorporating functions like GPS, bluetooth and cellular networks, clients are able to visualise the real-time location of each crate or pallet to assess any product delays.
The latest technologies used in this offering supersede foundational technologies, such as barcodes and RFID, that were previously used to check goods in and out of depots as points of reference on their journey to the customer. The IoT-driven system allows for more discreet information tracking as well as measurement of trailer temperature, humidity, and shock.
This system is particularly useful to track the location of pallets and crates, but also to track the temperature of fresh meat and poultry, frozen goods, and other products that require more tailored transit methods, such as refrigerated or freezer trailers.
Growth catalyses digital transformation at Tosca
As a global company— headquartered in Atlanta, Georgia—Tosca has seen great adoption of its products and services across the states. It has also seen further interest from other countries in Europe, as well as Israel and others, thanks to some major acquisitions by the company.
To achieve its success, the company formed valuable partnerships with some critical organisations in technology, including Sycor for Microsoft Dynamics 365 support, SAP for implementing its HR systems, Data MTX for supporting most of its offshore labour requirements, and Sensolus for the presentation aspect of its global IoT solutions.
Another critical partner in Tosca's success is Neway Technologies, which was the key enabler of cloud migration and creating an almost-cloud-native workplace. The company works with Neway as its primary infrastructure partners, while also providing security solutions for its cloud-based business processes.
Weinberg believes that these relationships formed from the digital transformation of Tosca's products, services and organisational processes will drive further integration of digital into the company and the optimisation of business-critical functions.
"I think we're seeing the importance of traceability, with the information detailing the status of assets becoming more and more critical," says Weinberg. "I think sustainability is a big part of it."
"People partner with us because high quality reusables are one of the intersections where commerce and sustainability meet. Having said that, I think there's more need to recognise that sustainability is important and we're getting more people across the globe saying, 'we really want to invest in sustainable solutions, we don't want to invest in one-way solutions'."
In collaboration with its partners, Tosca continues to manage all forms of waste to enable seamless, cost-effective supply chain operations.
While Tosca is an organisation built on reusable packaging and palletisation, the company is much more than just a sustainability advocate—it's a sustainability pioneer.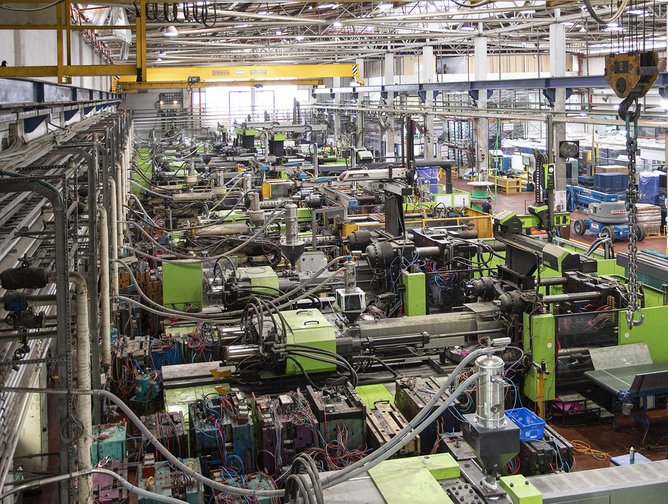 Tosca Ltd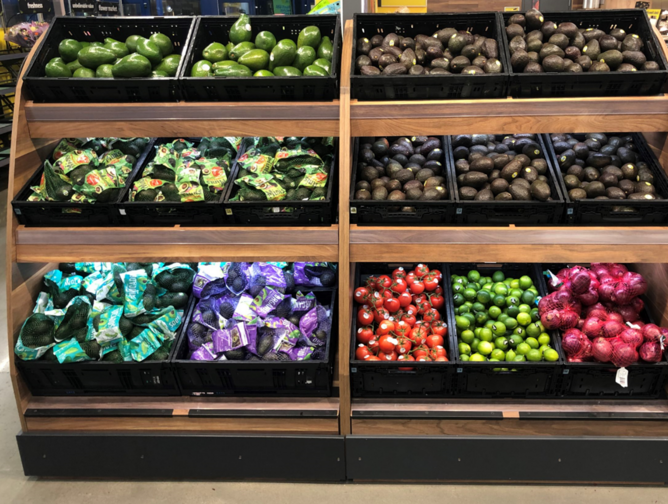 Tosca Ltd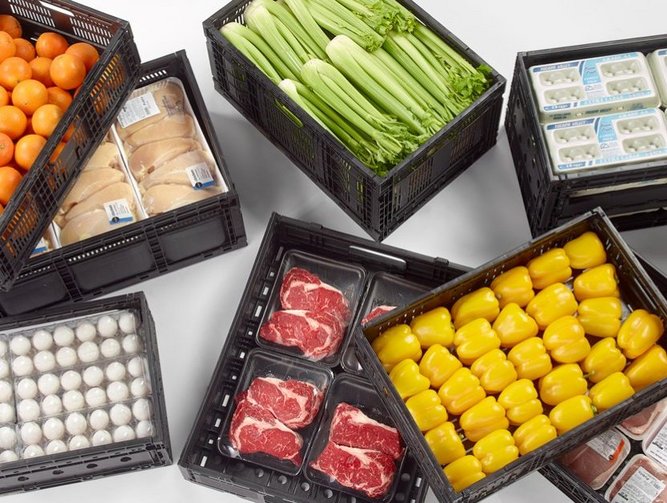 Tosca Ltd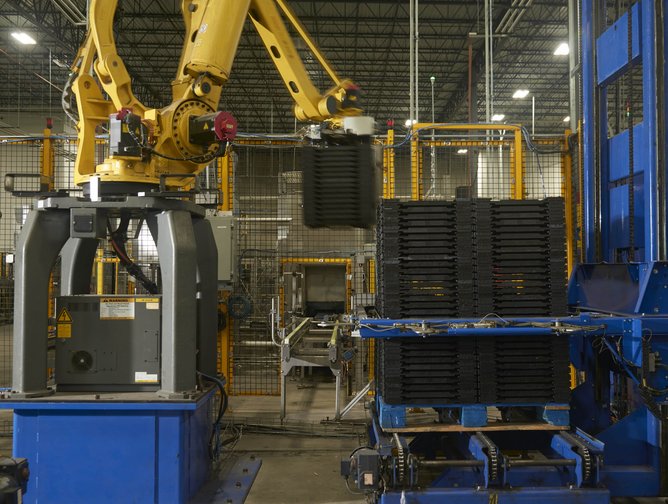 Tosca Ltd