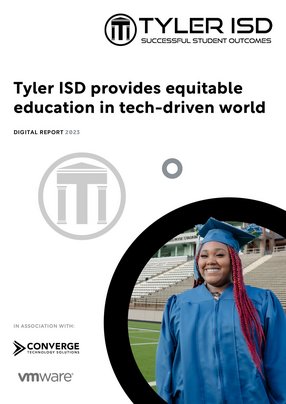 Tyler ISD provides equitable education in tech-driven world
Joseph Jacks, CTO at Tyler ISD, talks about the benefits of technology that help deliver an equitable experience for the next generation
Chief Technology Officer Joseph Jacks considers himself a lucky man, able to take inspiration from the technology work he and his team deliver for the largest K-12 school district in East Texas.
"I get to work in IT, but everything my team and I accomplish is for the students of our district," explains Jacks. "It's a good feeling knowing that our work positively affects the next generation. It makes it easy to come to work every day."
Jacks manages technology services and network operations for Tyler ISD. As the liaison between IT operations and educational teams, his oversight includes cyber security, network operations and technical support services.
A member of the Consortium of School Networking (COSN), Texas Educational Technology Leaders (TETL), and Texas Computer Educators Association (TCEA), he holds a Master of Business Administration (MBA) degree from LeTourneau University and has been a Certified Educational Technology Leader (CETL) since 2014.
Jacks is also a self-described "lifer" when it comes to working in the education sector. "I got into education when I was 22, and I joined Tyler ISD as a PC repair technician in Oct 2000," he explains. "I worked here while I went to college to earn a bachelor's degree in business."
"I was promoted to Assistant Systems Engineer, where I gained invaluable knowledge of networking and after four years, I became Coordinator of Support Services while also pursuing my MBA from LeTourneau University. Eventually, I assumed the role of Chief Technology Officer, responsible for all aspects of network operations, cyber security, technology services and our 1:1 initiative."
"Today, I work with some of the smartest, most dedicated people you will ever meet," says Jacks. "Like myself, most of my team have been with Tyler ISD for over 15 years. We are a family, and that's a good way to feel about work. When everyone likes where they work and have a shared purpose, it is amazing what you can accomplish."
Technology is the great equaliser in education
As the largest school district in Northeast Texas, Tyler ISD covers 193 square miles, maintains 36 campuses and auxiliary facilities, and serves an enrollment of over 18,000 students. The district comprises four high schools, a Career & Technology Center, two Innovative K-8 schools, four middle schools, 15 elementary schools, and one special education campus.
"We are located about halfway between Dallas, Texas and Shreveport, Louisiana, right in the middle of the East Texas Piney Woods," explains Jacks. "Being the largest district in the area means that we serve a very diverse population of students. Those students come from very different backgrounds. It is important that every student has access to the same learning experience, regardless of their background."
"The great equaliser is technology," says Jacks. "By providing every student with a Chromebook and access to a virtual desktop, Tyler ISD ensures that every student has the same opportunity to access all available resources, which levels the playing field and ensures equitable access to all."
"Like many school districts, funding isn't always available to perform upgrades when you need them, and our classroom technology had become extremely dated," explains Jacks, a challenge which was addressed with a district-wide classroom digital transformation. While they may have been top-of-the-line 20 years previously, Tyler ISD's smartboards, ceiling-mounted projectors, teacher stations and a great deal more technology was in need of replacement.
"Over the past year we were able to secure funding to upgrade all our classroom technology," says Jacks. "We replaced 10-year-old staff workstations with brand new Dell thin clients to facilitate the connection to our Virtual Desktops. We also revitalised the AV experience by replacing the old smartboards and projectors with beautiful Cleartouch interactive flat panels (IFPs) with onboard PC, webcam and wireless keyboard."
"This classroom revitalisation means teachers are at the front of the classroom more often than teaching from behind a desk," explains Jacks, "and webcams make distance learning possible by allowing entire classes to join remote sessions or join with other classes via Microsoft TEAMS."
"It's very fulfilling to visit a campus and see this technology being used to teach our students and think about how far we have come," says Jacks. "I'm blessed to work for Tyler ISD because they really support technology. Our leadership supports and trusts us to find the right solutions to serve our district. That support has allowed Tyler ISD to grow and thrive in the digital age of learning."
This has led to many achievements for which Jacks and his team remain very proud, but Jacks singles out the planning and approval of Tyler ISD's secondary network and data centre as a particularly exciting time.
"In the current environment, everything is reliant on technology, our network and internet connectivity," he says. "Fear of losing that connectivity can keep you up at night. Now, with a fully resilient network utilising multiple fibre networks, multiple paths to the internet, and dual active data centres, we can truly provide near-guaranteed access to our learning resources anytime and from anywhere our staff and students want to learn."
Jacks and his team have taken time and effort to ensure Tyler ISD has established the right cloud configurations, fibre optic infrastructure, and data centre resiliency. "The world we live in today runs on technology," he explains. "That is as true in the education of our students as it is in other industries. If the network goes down or there is an internet outage, then in many cases, learning comes to a stop."
"Without the internet, students can't reach their web-based learning suites and software. If the network goes down, they lose access to their files, folders, and projects. Teachers can't reach their teaching resources, and even communications such as telephone systems and alarm systems can be affected."
"We have spent a lot of time planning our resilient network based around multiple live data centres and multiple fibre optic networks. These fibre networks interconnect all our campuses and data centres to allow multiple paths to the internet, Virtual Desktop Infrastructure, data storage services, and ultimately negate a network outage."
"Nothing is fool proof," Jacks accepts, but with the resources now available to all, he is confident Tyler ISD has built a network that can withstand partial outages and continue to provide the services and access staff and students have come to expect. "This means that teachers can continue to teach, and students can continue to learn without interruption even if we lose a data centre or a portion of our fibre network."
Tyler ISD leads the way in Virtual Desktop Infrastructure
Tyler ISD was a pioneer in the use of Virtual Desktop Infrastructure (VDI) in education, but Jacks is quick to point out that he can't take all the credit for this. "I may currently be the leader of an amazing team, but the real heroes of our VDI implementation are two of our most senior engineers, Daryl Kisosondi and Jason Keeling. This foray into the VDI world began before I was the CTO. However, together with these two guys and the rest of my team, we have continually evolved and improved our virtual environment."
"Virtual Desktops using VMware's Horizon View have led to multiple benefits for Tyler ISD," says Jacks, "including saving millions of dollars in hardware and support costs over the past decade while simultaneously supporting thousands of endpoints with much fewer support staff than would be required to maintain traditional PCs."
"The Virtual Desktops reside in our private cloud, which is housed inside our Tyler ISD-owned data centres," he explains. "This means we retain complete control of both the hardware and software. Virtual desktops also mean we can push new software and updates almost instantaneously, ensuring all our endpoints are always up to date."
"We can't forget about remote connection," says Jacks. "VDI with VMWare Horizon View means that any staff or student can connect back to their personal desktop anytime, from anywhere, on any device, 24 hours a day, 365 days a year. It truly means learning can take place at any time."
Remote learning has been possible at Tyler ISD for many years thanks to its VDI implementation, but this ability was not used extensively. Students and staff have had the ability to connect via VDI anytime and gain access to their resources, but students did not have district-owned devices issued to them, so they had to use personal devices.
"Before COVID-19, we had a cart-based model for student devices and computer labs. Staff were not issued devices, and we supported a "bring your own device" (BYOD) approach," says Jacks. "Thanks in part to our VDI infrastructure, we quickly pivoted from the cart-based student device approach to a 1:1 program by adding additional Chromebooks. We coupled that with VDI and began our BLADE program - Blended Learning and Distance Education - which combined remote learning and integrating technology device use into everyday classroom instruction time."
Tyler ISD started the Autumn/Fall 2020 school year in an optional remote learning environment but returned to full in-person learning for most students by the start of 2021. "We are currently in an in-person learning environment, except for students who have medical issues that affect their ability to physically come to class," says Jacks. "However, with 1:1 student Chromebooks and VDI, our staff and students are prepared for whatever the future may hold."
Success comes from knowing what you don't know
Tyler ISD works with several key partners to ensure Jacks and his team have sufficient access to expertise in addition to in-house resources. "One of the keys to being successful is knowing what you don't know and knowing when to partner with someone who can help you succeed," says Jacks.
One such requirement for outside assistance came out of 2020's action to implement a 1:1 program for students, when they turned to Technology Integration Group (TIG).
"While they do many things well, one of their key areas of expertise was 1:1 life cycle services," explains Jacks. "TIG was able to help us procure enough Chromebooks to outfit our entire district when the whole world was trying to get hold of Chromebooks. Although we did have to wait longer than expected, as almost everyone did, TIG made the process easier than it could have been."
TIG also provides repair services, software to manage Tyler ISD's inventory, and even a courier service that travels to every campus each week to collect and drop off Chromebooks for repair.
"Thanks to these unique services, we did not have to add additional staff and were able to get a 1:1 program up and running not only quickly but, more importantly, successfully," explains Jacks. "TIG and the services they offer around Chromebook lifecycle services were a lifesaver for us during the pandemic and have continued to be a trusted partner ever since."
Another key partner is VMWare, which has been working with Tyler ISD for over 15 years in a successful relationship taken to a new level with the introduction of VDI.
"Virtual Desktops for teachers, staff, and students aren't the same as in a corporate environment," explains Jacks. "There are significantly different challenges based on how virtual desktops are utilised and the type of software they run. This means the underlying architecture must be well thought out to ensure everyone has the best experience possible."
"VMware has been there with us every step of the way, lending support and helping us ensure that our vision could be successfully put into practice," says Jacks. "I would be remiss if I didn't also emphasise the importance of our staff expertise. Our engineers have been instrumental from the very beginning in working with VMWare to ensure successful implementation and making sure that our goals were met."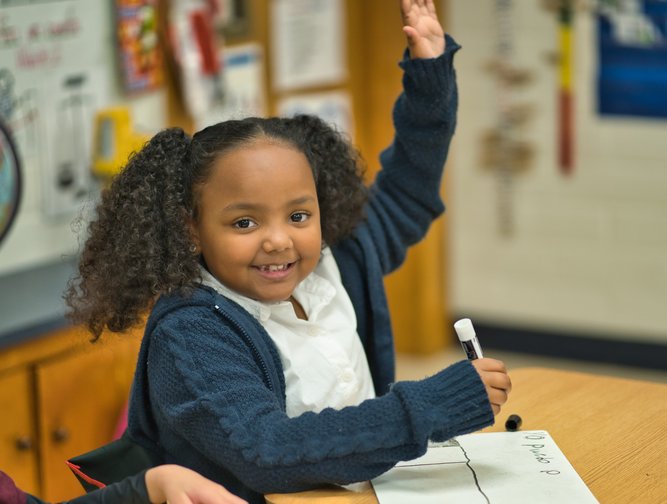 Tyler ISD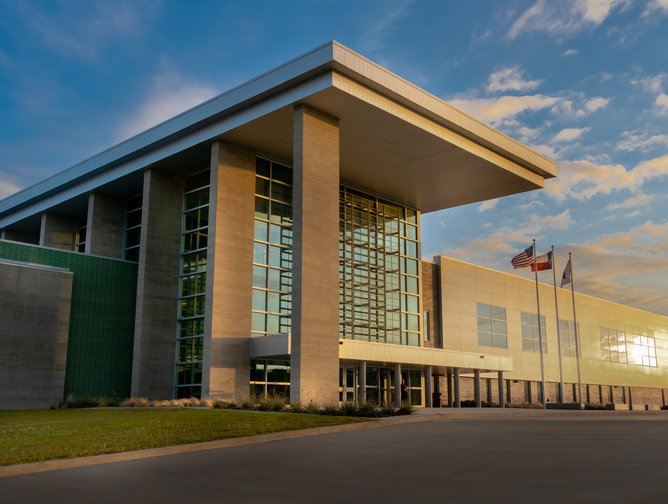 Tyler ISD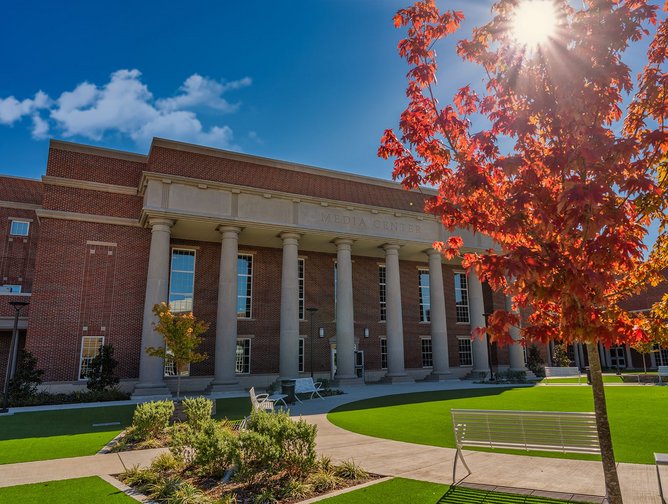 Tyler ISD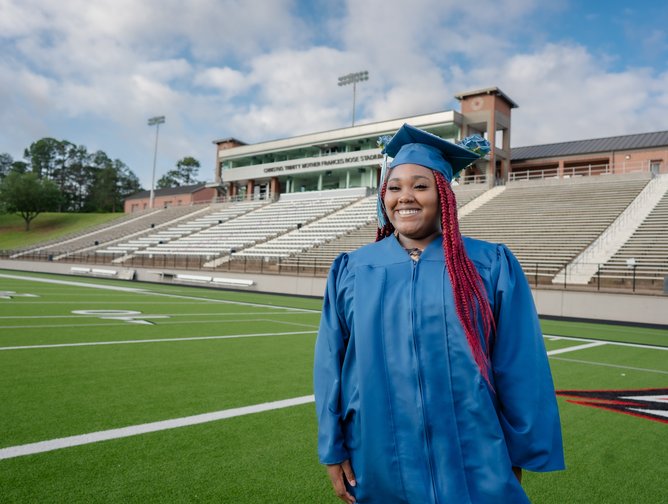 Tyler ISD