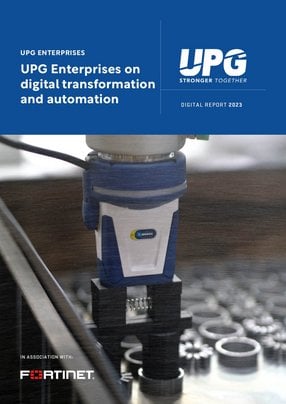 UPG Enterprises on digital transformation and automation
Joe Madda is the CIO at UPG Enterprises, which works across steel services and logistics. Here he discusses security, digital transformation and automation
UPG Enterprises provides shared services across a series of companies which it owns, primarily in the steel service centre and logistics industries. The company also provides technology enablement - from IT to HR, and finance to marketing - while looking for areas where it can introduce new, more mature processes, to help the businesses it owns run more successfully.
Joe Madda is the CIO at UPG Enterprises and has been with the company for two years. In his role, he oversees the IT teams, which are made up of a help desk and infrastructure team, a digital marketing team, an enterprise services team, and a data services team.
"I've always been interested in technology," Madda says. "Even as a kid, I always had computers and tinkered with them to figure out how they worked. That got me into programming."
How automation can build more efficient teams
UPG Enterprises' cloud migration has been an interesting journey, according to Madda.
"We've grown the business and, as we acquire new companies, some of them have varying degrees of maturity in their own processes and their own technology," explains Madda.
Due to this, UPG Enterprises has inherited several different varieties of tech maturity, as well as areas for improvement.
"When I joined UPG two years ago, we had to get a real lay of the land. IT teams were scattered and not connected. I had a help desk team that was helping to keep the organisation running, but we never really did the deep dive into each of the businesses and saw how they managed from a technology perspective, or what level of process maturity they had in place."
As a result, the company spent time looking at where there were areas for improvement. Eventually, Madda and his team developed a strategy to create a more stable and scalable infrastructure. This strategy allows them to introduce newer technologies faster and develop better operating practices.
"We have 27 locations throughout North America, two in Canada, one in Mexico and the rest are in the continental USA. Each of those has presented its own unique set of challenges that we inherited, and these facilities are not the best environments for hosting technology. These are steel service centre facilities that don't always have the cleanest, most stable environment."
Madda got to work identifying mission critical systems and what systems could not afford to have any downtime. Data was shifted into data centres or into cloud facilities.
"Part of the cloud migration strategy has been around consolidation," Madda adds.
"We identify where there's a tonne of fragmentation within our business and where we can try to keep it simple."
Automation processes play a huge role at UPG Enterprises in several areas. One specific area of focus is on the IT process and data. Since UPG is spread across 14 businesses and 27 locations, the company has a real need for efficient ERPs.
"One of the things that we've really focused on is the automation of pulling all this data together into a centralised location, where we can aggregate the data and make it visible," says Madda.
UPG Enterprises creates a level of visibility for the business which it did not have in the past, even on an individual level. However, through automation, data can now be pulled from each of these systems, cleaned, aggregated and reported to each of the businesses in whatever format they need.
"As a holding company, UPG needs visibility to data. So, that's been one area of automation," says Madda. "On the IT front, we have made tremendous strides to assimilate and use our current systems in order to pull in and use the data that we have available today, like our ERPs and our HR system."
To ensure that people can communicate properly and as needed makes a difference. On the IT and data side, there's been a heavy focus on automation, removing fragmentation and creating consistency across the business.
Since UPG's business focus is on manufacturing, there is a lot of opportunity for automation on the operations side of the business.
"With the adoption of robotics, system consolidation and creating better visibility, we can make better decisions with real-time data," says Madda. "The adoption of the hardware that will help make us more efficient is not the sort of thing you can do overnight. This is about creating efficiencies and enabling our workers to work smarter. Ultimately, our people are our greatest asset."
For Madda, it's not about cost cutting, it's about creating an efficient way of working so that the teams can run faster. Automating more repetitive tasks, especially in manufacturing, can achieve this and achieve safety.
Cybersecurity and digital transformation at UPG Enterprises
However, in cybersecurity there is no room for cost-cutting. Automation, at least, is not a moving target.
"Cybersecurity is an ongoing task, it never ends," says Madda. "There's always bad guys looking for new vulnerabilities."
At UPG, the team has a strategy: first and foremost is just to create visibility.
"We need to know what's going on in our network," says Madda. "We have several facilities, we have lots of systems."
By creating a consistent infrastructure and ecosystem while removing fragmentation across their businesses, UPG is able to remove some of the guesswork.
"We know that if we're managing through a single provider, then we can ensure that everybody has safeguards like MFA turned on and we can enforce that," says Madda. "By creating visibility, it allows us to make better decisions and ensure that there are certain things that we don't have to worry about, because it is not optional."
Digital transformation is something else that UPG has been focused on over the past few years.
"This industry is not always at the forefront of technology adoption " admits Madda. "By demonstrating the value of digital transformation and what we can accomplish through it will sway our teams to adopt new technologies."
One of the things that UPG introduced to its data services team was Tableau, which allowed the company to create a robust reporting package available to its user base.
"It's available to our ownership and management," says Madda. "It creates visibility at a level that they just never had before. This allows us to make better decisions and react to changes in the environment quickly."
For UPG Enterprises, having visibility tools at their fingertips makes them a better company. Although educating employees can be a slow process, enabling them to understand the value of digital transformation is worthwhile and ensures stronger workplace cohesion.
Partnerships for strong networking and security
UPG Enterprises has had a partnership with IT company, ACP, for two years.
"They're a trusted partner that we use for both our hardware provisioning and their expertise in technology," explains Madda. "Especially when it comes to networks and security."
The computer and network security company Fortinet is another partner of UPG. They help UPG identify and adopt best practices in the world of network security and networking.
"Fortinet has a great suite of products that work well within our environments. We rely on them to educate us on the best way these systems should be rolled out, which keeps our system secure as well as keep us up to date on potential threats."
UPG Enterprises has made investments in newer technologies, specifically around Fortinet, as the company uses a lot of Fortinet's products. Both businesses have educated UPG on best practices, training teams to be self-sufficient and helping to roll out platforms.
"They have helped us to create this ecosystem, which is stable and scalable as we continue to grow."
As a company that has had rapid growth and frequent acquisitions, it has been extremely helpful to have a playbook so that the acquired companies can quickly and easily be integrated into the IT environment.
"We have to have a repeatable process in place that allows us to absorb more companies," says Madda.
Madda believes that the essential ingredient to a successful partnership is one where the lines are blurred between the vendor and the client.
"When we started this process, we were looking for partners, not vendors. We wanted our partners to be an extension of our team. We wanted organisations that we could have open and honest conversations with about our needs and the solutions that they can deliver, and ultimately trust," he says. "Those are the best and most essential ingredients for a successful partnership."
Over the next 12 months at UPG Enterprises, Madda and his team will continue to build out a strong foundation for the company to grow on.
"We have very diverse businesses," he says. "We have very diverse environments, and diverse systems. Some fragmentation within our systems is unavoidable. So, we do need to determine how to make an environment work as seamlessly as possible with all that diversity and fragmentation."
For 2023, Madda's expectation is that UPG Enterprises will continue to grow both organically and through further acquisition, so they need to have a stable foundation. These partnerships have been very valuable in helping prepare UPG for that growth.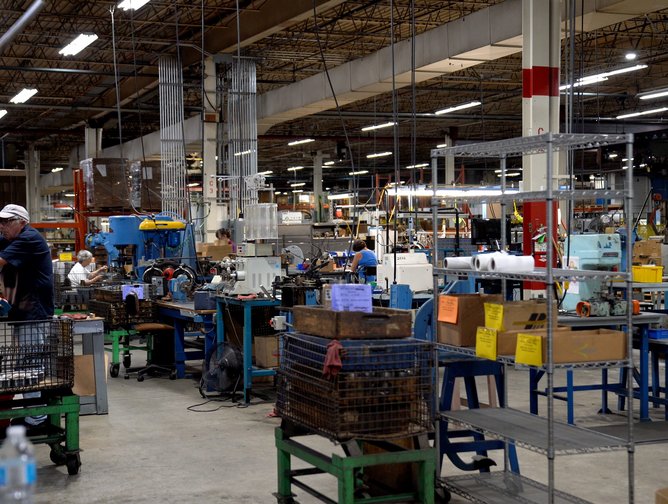 UPG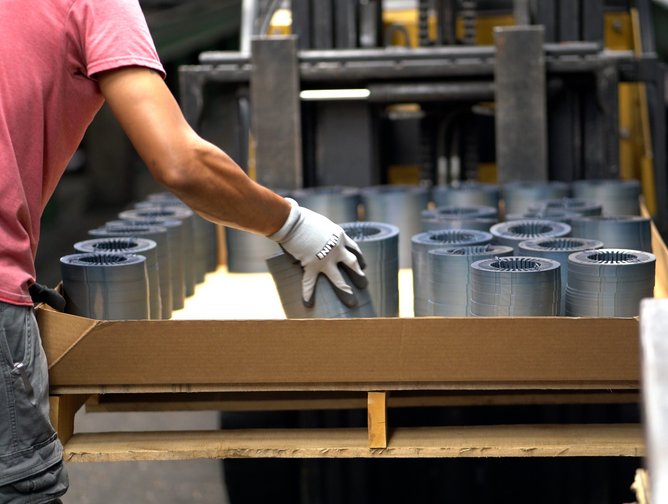 UPG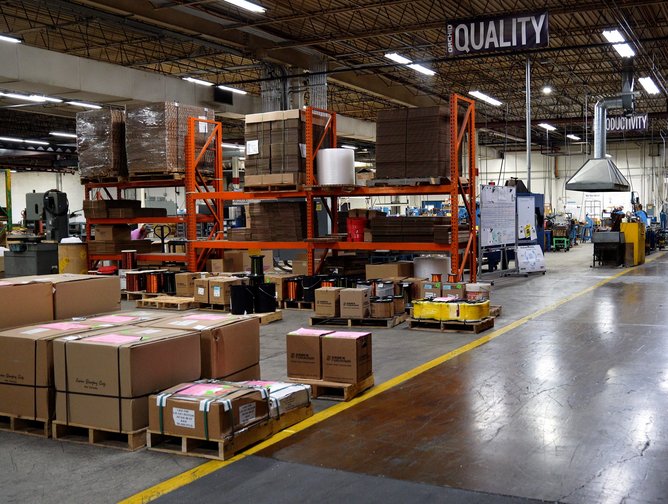 UPG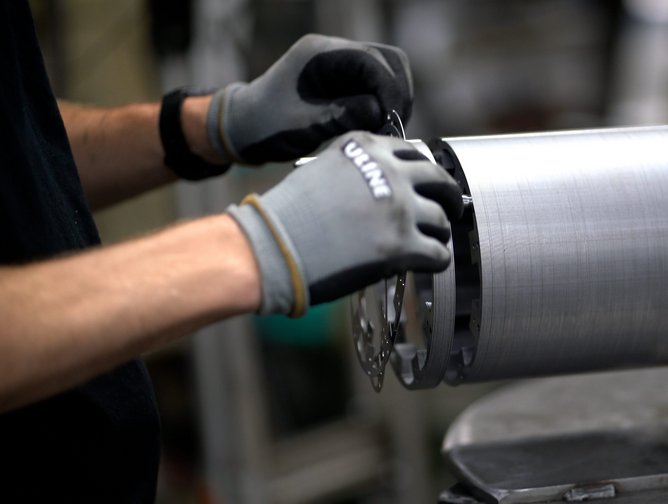 UPG