2020 vision: SnapLogic's top five tech trends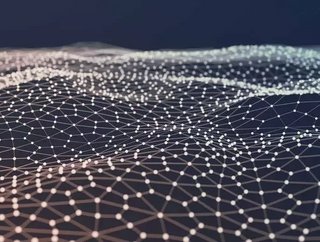 In the run up to the new year, Gigabit will be sharing predictions and analysis from a slew of industry veterans and thought leaders. To kick things off...
In the run up to the new year, Gigabit will be sharing predictions and analysis from a slew of industry veterans and thought leaders. To kick things off, Craig Stewart, Chief Technology Officer at platform as a service software company SnapLogic, is sharing his five predictions for 2020. 
Automation
Enterprise Automation – In early 2019 we saw the rise of RPA and bots within the enterprise however some of the technology's limitations began to emerge as the year closed out. In 2020, organisations will take a more holistic view of automation, integrating point solutions like RPA into a larger enterprise-wide automation strategy. Automation will move from bots that do manual, repetitive, low-value tasks faster to higher value automation capabilities that incorporate intelligence and yield data-driven insights that help the user to do things better, not just faster.
AI
Explainable AI – Transparency remains a hot topic, and will continue into 2020 as companies aim to ensure transparency, visibility, and trust of AI and AI-assisted decisions. We'll see further development and expansion of the 'explainable AI movement,' and efforts like it. This level of transparency and trust will also reassure workers that the best of AI is here to augment and not replace human capability, making workers more productive and freeing them up to apply their well-honed skills to higher value activities.
Cloud
Multi-Cloud Reigns – The customer has spoken and they universally want to use the best cloud platform for the job, a clear signal that cloud agnosticism will continue its rise in 2020. Depending on their technology and business requirements, organisations will use multiple public and private clouds for different application workloads, use public clouds together with their on-premises infrastructure, use multiple public clouds simultaneously, and a host of other considerations. The key: integrating their multi-cloud infrastructure so it all works seamlessly together.
 SEE ALSO: 
Analytics/Big Data
Augmented Analytics – By merging AI, machine learning (ML), and natural language processing (NLP) techniques, augmented analytics is a new way of creating, developing, and consuming analytics that is going to be increasingly utilised in 2020. An augmented analytics engine can identify, clean, and analyse data, and then recommend actionable next steps, often without the help of IT or data science teams. By leveraging these technologies without the user even having to ask a question, contextual analytics and data-driven insights will be accessible to a much larger set of workers.
Self-service
Empowered, Productive Workers – As technology is further democratised and data-savvy users acquire, access, and use a multitude of apps and systems themselves, often without IT assistance, we're going to see continued growth of workers adopting self-service, low-code, AI-powered technology solutions to boost productivity, augment capability, and accelerate day-to-day work results.