4 ways that technology will impact on marketing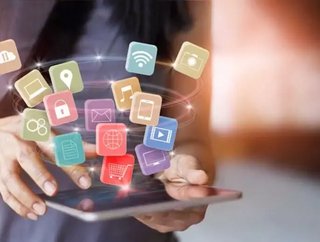 Perhaps it's inevitable that technology is going to hugely influence the way businesses market to consumers in 2017. After all, as consumers, technol...
Perhaps it's inevitable that technology is going to hugely influence the way businesses market to consumers in 2017.
After all, as consumers, technology has made us all so much more accessible.
Of course, we have the internet. And we have smartphones and tablets, laptops and desktops. But now brands have the ability to distribute content to us in a variety of ways.
Traditional marketing methods are very much on the wane. It's hardly surprising: the smartphone society alone is a global one, so TV and print advertising aren't able to deliver on that desired ROI as they once were.
As we spend more and more time on our gadgets, so the technology advancements have come. Here are 4 ways in which technology will continue to impact marketing this year.
Forms of engagement
When we think of business and technology, the first thing that jumps out at us is the sheer diversity of marketing options at your disposal.
Take Facebook as an example. Here's a social media network that reportedly has just less than 2 billion active users and loads of business tools that would previously have been out of reach for the layman. Marketing is certainly a more level playing field, which is another good thing for the consumer.
With the popularity of live video, Facebook advertising continues to offer many different ways of advertising a product or service, as well as a bunch of options for using data to clone audiences and sell more effectively. Expect to see more developments here.
At the other end of the spectrum, wearable tech and virtual reality continue to offer plenty of exciting, innovative marketing opportunities.
Big, rich data and analytics
As the saying goes, one true measurement is worth a thousand opinions. In marketing, the more we know, the less we leave to chance. The use of data technology has seen businesses able to crunch numbers like never before and make reliable interpretations, estimates and predictions.
Customers are empowered more than ever, but thanks to things like marketing cloud technology, businesses are able to connect different channels and deliver a highly relevant experience at every point.
Speed and efficiency
One of the best ways that technology has improved business is in terms of speed and efficiency, and this will continue to improve as time goes on.
Web pages load quicker. Mobile data is processed faster. Emails are sent on time. With competitors always just a click or a swipe away, we need technology to maintain standards - the modern world is undoubtedly more demanding.
More sophisticated messaging
Technology has increased the quality the marketing messages that we see in our day-to-day lives. Forget about trashy banner ads and grotesque cold emails. We now live in a time where we can be segmented into different groups so that businesses can talk to us on a more personal basis.
Bespoke marketing has always worked best, but it's always been a logistical problem until now. And let's face it, any technology that allows companies to connect (authentically) with us on a deeper level is a good thing. I mean, who doesn't like to feel special?
In summary, times have changed. Today's audience is a more demanding one that wants to have a relationship with a brand. Technology facilitates this. It's put the customer front and centre. As consumers, we have more power. As businesses, we have more options.
Technology has raised the bar for what constitutes good marketing and we should expect more of the same as 2017 plays out. Ultimately, you can have the most powerful marketing message around, but if it isn't played out in the right medium, you're going to have a problem.
Maybe not today. Maybe not tomorrow. But at some stage, there'll be a disconnect between your goals and your achievements. Technology is changing marketing at an unprecedented rate. 
Matt Press is an experienced copywriter who has written words for some of the UK's biggest brands, such as Sky, Three and Vodafone. He now helps other writers find work and develop their skills.