5 Mins With: Dave Walker of Yugabyte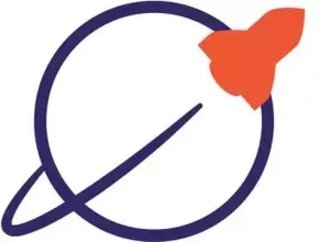 David Walker is Field CTO of EMEA, for Yugabyte. He speaks to Technology Magazine about the company's rise to prominence...
Yugabyte is a leader in open-source distributed SQL databases, who recently announced in October that it had closed $188 million in an oversubscribed Series C funding round, bringing the company's total funding to over $290 million and a valuation of more than $1.3Bn.
Te

ll us about your current role and responsibilities 
As the Field CTO, EMEA, at Yugabyte, the leader in open-source distributed SQL databases, I am responsible for leading the technical customer engagement strategy across EMEA. With my 30-year technology career, I am focused on helping European organisations optimize their database architectures across various industry sectors and evangelising 'Distributed SQL solutions'. I work alongside global and European colleagues to engage with customers from initial design to production deployment of transactional systems. This work covers data security and governance and all that it takes to migrate to Distributed SQL platforms.
What were some career highlights before your current role? 
I am fortunate to have had a varied career and many global data-centric roles. I was the Programme Director for Worldpay (London) Enterprise Data Platform, a combination of Hadoop and Kafka. This was the first PCI-certified HortonWorks implementation. I worked as CTO for Infobright, a PostgreSQL/MySQL analytic database based in Warsaw. Most of my career has focused on designing and delivering high-performance data-centric solutions in Telcos and FinTechs – I love the challenge and opportunity that delivering new technologies provides.
Tell us about Yugabyte and how you support European organisations? 
Yugabyte is the company behind YugabyteDB, the open-source, high-performance distributed SQL database for building global, cloud-native applications. This database helps deliver business-critical applications with SQL query flexibility, high performance, and cloud-native agility. This allows enterprises to focus on business growth instead of complex data infrastructure management. 
European organisations are embracing digital transformation combined with modern applications and strive to become more data-driven. As a result, the need for a cloud-native database that can scale with these applications also grows. YugabyteDB was built to address this expanding market and meet the current and future needs of any business, regardless of their cloud infrastructure.  
What initially drew you to work for the business? 
Solid investment, great innovation, untapped market potential, top-tier early-stage customers, strong leadership, a visionary business strategy, and the ability to work with like-minded brilliant colleagues and partners. Yugabyte recently closed $188 million in an oversubscribed Series C funding round, and is now valued at more than $1.3Bn. As a result, we are now perfectly poised to better support our customers and realise our ambitious growth strategy.  
I was delighted to join the leadership team to drive the growth of the European business and know that explosive growth is now in motion. The historical "system of record" database market is overdue for disruption and the growing move towards cloud and microservices-based architectures is driving European enterprises to consider alternatives. Monolithic, legacy providers' technology is ill-suited to this new multi-cloud model. I am now even more excited about helping our customers and business succeed than when I first started at Yugabyte in early 2020. I am thrilled to be part of this ground-breaking industry. 
Can you highlight a couple of achievements you're most proud of since you joined? 
Three things stand out for me. Firstly, the team I work with and the team we are building. As an open-source company that delivers support, the team is a crucial factor. Secondly, we are grateful for the initial EMEA customers that have chosen us for the data layer in their app modernisation programme.  Finally, the delivery of database enhancements also stands out – the processes that allow us to take in feature requests quickly and deliver them with agility and speed.  
What trends are you seeing in the industry right now that are having the most impact?
A decade or two ago, databases meant Relational SQL Databases. They all ran on a single machine or close-coupled cluster of machines, sometimes using custom hardware to support growing data and user volumes. But, cloud computing disrupted that. New NoSQL databases and other platforms arose that could take advantage of cloud-native scalability. This meant lots of commodity machines, rather than one enormous custom server, and they delivered resilience more easily (replicated data amongst all those cloud servers rather than an equally massive backup to the monolithic database). However, NoSQL databases have their own limitations, such as the inability to adequately support the transactional consistency that is vital for systems of engagement and systems of record. 
Importantly,  neither of these options address the arrival of high-velocity streams of data – which is becoming more important due to the massive growth in IoT devices spitting out readings and updates. So, the war of words between adherents to all these approaches never abates. However, those who step back can see that these architectures – Operational/Transactional Relational, NoSQL, Analytic Databases, Search and Streaming technologies – don't compete, they complement each other. Each one is suitable for a different set of use cases. The next generation database strategy, and key industry trend, will be a data layer that can serve the needs of application developers with different technologies, not an enforced one-size-fits-all approach.
What motivates and drives you each day in your role - and do you have any mentors? 
I love the challenge of tackling and deploying new technologies and the opportunities that they afford. Unfortunately, cloud-native architectures are still aspirational for many organisations. However, they are the current wave, and Yugabyte is well poised to ride it. But, we already know that's not the end of the story. More and more data and processing will move to the Edge in the coming years. Gartner has predicted as much as 75% by 2025. For Yugabyte, distributed deployment is the default, which positions us perfectly for the future.
As for mentors, I am surrounded by them – mainly from a company called Sequent Computer Systems where I worked in the 1990s – these people have gone on to do incredible things. So, I can always turn to a group of them for advice and guidance on every aspect of a technology business and recognise when to take time out.