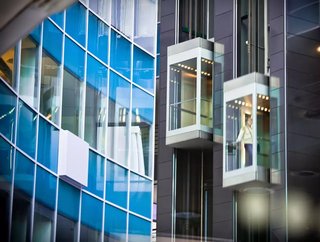 As featured exclusively in our December issue of Technology Magazine, We Maintain's Co-Founder and CTO joins us for a catch up
Technology Magazine speaks to Tristan Foureur, CTO and co-founder of WeMaintain.
Can you tell us about your role and responsibilities?
As Chief Technology Officer and co-founder of WeMaintain, my main responsibilities are to oversee our team of data developers and engineers. We build and programme WeMaintain's range of IoT-enabled products to be fitted in buildings around the world. I have worked in software engineering and system administration for the last twelve years, and helped found WeMaintain in 2017 to use technology and digital tools to fix traditional maintenance problems.
What does the company do and who are your key clients?
Elevator technology has developed substantially in the last few decades, but maintenance solutions are catching up. WeMaintain uses technology to improve the experience for asset owners, building managers, engineers and the end user.
WeMaintain uses IoT-enabled sensors to collect data on how and when elevators, escalators and now fire alarm systems are used. This allows building managers to predict the need for maintenance, avoiding costly emergency repairs and scheduling work at times that suit everybody.
The main aim is to move on from a reactive approach to maintenance and towards a preventative approach that makes intelligent use of data to give managers agency over their equipment.
What are the differences between IoT data management and other approaches?
IoT data management removes the inefficiency of manual approaches. These are becoming the go-to cost-effective solution for problems spanning every sector. By next year, 50 billion enabled devices will be in use around the world.
The practical advantage of IoT systems is that the hardware offers a viable solution for legacy infrastructure; rather than gutting and rebuilding entire structures, small sensors can be fitted onto existing equipment to monitor how they work. Because the devices are largely autonomous and can constantly collect data, they make traditional databases obsolete.
IoT data management is by far the most effective way of gathering information quickly and reliably for the money. Compared to traditional approaches, IoT data management is precise, predictive and proportionate, collating data to inform decisions about how equipment is used and maintained.
Why do businesses need IoT and what market drivers have caused this approach to grow?
IoT technology has existed since the 1980s but it has come to the fore in the last decade as costs have gone down. Advances in cloud computing and 5G have largely moved the technology along: it is easier, faster and cheaper than ever to collect and store data.
Government investment has also helped. Six years ago, the Chancellor pledged £140 million to support IoT implementation in 'smart cities'. Partnerships in the public sector with smaller, private IoT startups has made the technology attractive as an effective, inexpensive option. Now, larger companies are developing the technology needed to provide businesses with similar solutions.
Biggest challenges that IoT data management faces?
A challenge for IoT data management is to create systems that can manage different kinds of data. Overlapping systems may be collecting structured data (patterned) and unstructured data (everything else). Effective use of IoT will depend on an intelligent team of data interpreters, as information can now be gathered from so many different places.
Those using IoT for data management will also have to connect potentially distinct systems together to make sense of complex data. MQTT is the standard communication protocol for IoT that moves information from place to place, but there are several other protocols to contend with as well. IoT data management can be incredibly efficient but the process of joining up its parts requires skilled managers.
Because the technology fits the space and not the other way around, the scope of IoT is limitless but users must be clear in what they want to measure. To make this model attractive to businesses, providers will have to offer bespoke, segmented analysis based on need and clear communication with stakeholders.
Who are your big clients or case studies?
We will provide proprietary  IoT solutions to 56 Workspace properties throughout their London portfolio.  This will give building owners and managers greater knowledge of the condition of their critical equipment and other assets in real time. Our IoT solution on these lifts will help Workspace better understand traffic flow through the buildings, where money on upgrades can be better spent and to start to predict faults earlier.  IoT sensors installed in Workspace lifts will give site managers access to high-quality real-time data not previously available to them, letting them know if there is deterioration of critical equipment and reacting quickly to resolve any issues that might arise.
What does the future hold?
Since the pandemic, IoT data management has seen use in mixed-office buildings as hybrid residential/commercial shared spaces become more common. Rather than isolating data management in one office, we are rapidly seeing the application expand to entire buildings.
Over time, we expect to see IoT connect larger networks around shared data points. If a city can manage the challenges of different protocols and data types, it has the potential to create seamless and fully-informed experiences for service managers and users. 
IoT is attractive because it grows around the systems we already have in place. In the future, we can expect diverse applications as IoT becomes the flexible template solution for modern problems.