5 Minutes With: Todd Carroll, CISO at CybelAngel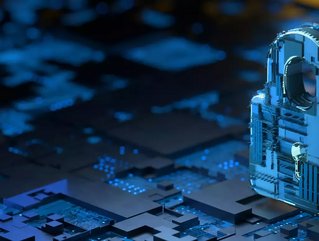 Todd Carroll, CISO at CybelAngel, spoke to Technology Magazine about the company, his role and the importance of protecting data
As more data is being shared, processed, or stored outside the firewall on cloud services and other devices, the digital risk to enterprises has never been greater. A leading digital risk protection platform, CybelAngel detects and resolves external threats before these wreak havoc. 
Can you tell me about your company? 
CybelAngel is the global leader in Digital Risk Protection Solutions. Digital Risk Protection focuses on proactively locating digital risks such as data leaks, shadow IT, exposed credentials, fraudulent domains, and dark web threats beyond a company's perimeter. 
Using comprehensive IP scanning and machine learning, CybelAngel collects and processes three billion data points filtering out false positives. From there, our analysts deliver detailed incident reports on the risks before threat actors have the chance to exploit them. 
What is your role and responsibilities at the company? 
I wear a few hats as our company is rapidly growing in size. I am responsible for the teams which deliver the product to clients and prospective clients. This includes our dark web/special investigation teams, partnership training, and customer success teams. We strive to have our product and delivery seamless from start to finish. The customer journey is very important to us. I also serve as the CISO for CybelAngel, ensuring we are growing and scaling at the right time.
How important do you think it is that companies protect themselves from data leaks? 
No company wants to lose control of their critical data, whether it is customer or employee data, intellectual property, research and development, legal documents, or credentials leading to access to their infrastructure.  
Today's challenge is not only securing data within companies but also securing the data shared with business partners. The amount of business partners, supply chain, and trusted third parties used by enterprise businesses could number in the thousands.
Trusting is one thing, but verifying is another. Companies must ensure their data is also secure, no matter if it is sitting in your own or your vendor's cloud environment. Loss of this data or a breach via a partner can be devastating.
What can we expect from CybelAngel in the future? 
CybelAngel is constantly improving on multiple fronts. We have increased the speed of our scanners, expanded our depth of sources, and now we dig even deeper by looking at the first 1000 lines of open databases all within the last six months. Be on the lookout for enhanced mapping capabilities of IoT devices and outside gateways into companies' infrastructure in the new year and the ever-increasing library of connectors to make sure our alerts are integrated into our client's SIEM and SOARs. We listen to our customers, look for trends, and do our due diligence to ensure our products and services lower today's risk and answer tomorrow's threats.