ABBYY promote Scott Opitz, taking on joint CTO & CPO duties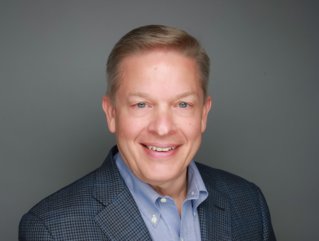 Data and analytics experts ABBYY have announced a new position for current Chief Product Officer Scott Opitz, adding the Chief Technology Officer duties
ABBYY is a major player in the robot process automation (RPA) and wider intelligent automation market, with over 5000 customers including many of the Fortune 500 trusting their expertise in data and analytics.
The change in role for Scott Opitz at ABBYY sees a 40% increase in research and development (R&D) investment for 2022, as the intelligent process automation (IPA) market continues to grow, with the International Data Corporation predicting it to reach US$42.4 bn by 2025.
Ulf Persson, CEO at ABBYY, said of the new role: "During the time Scott has been with ABBYY, he has been instrumental in elevating ABBYY's value proposition to address enterprise leaders' challenges and needs. We are confident he will accelerate our time-to-market for our intelligent process automation solutions and give tough competition to the existing players in the rapidly growing market."
In reply, Opitz stated: "I'm thrilled to get my hands back on product development, strategy and management. I'll be expanding my role to drive all of ABBYY's product roadmaps and executing them quickly. I look forward to working with the product and engineering teams to drive next generation intelligent automation solutions for ABBYY's long-term growth."
ABBYY and NelsonHall webinar on the business applications of process mining
In 2021, analyst firm NelsonHall estimated the global Process Discovery & Mining (PDM) market to be at around US$670mn. By 2025, they project it will grow to around US$4.3bn. NelsonHall are NelsonHall one of the leading global analyst firms, dedicated to helping organisations understand the 'art of the possible' in IT and business services.
As the pandemic has exposed blind spots in business processes, across all industries, the webinar in conjunction with Bizclikmedia Group is led by ABBYY and NelsonHall, who explain how to stay competitive in this growing market; defining what businesses need to improve process flows and derive actionable insights from the data and analytics.
Bruce Orcutt is a veteran Product Marketing and Product Management professional with over 20 years' experience in Enterprise Software. He adds his experience to the discussion alongside Mike Smart, Senior Analyst and Operations Officer at NelsonHall, who has expertise in cyber resiliency services, data modelling and analytics initiatives in support of NelsonHall's market forecasts and surveys.
The webinar will cover the state of process discovery and mining, in terms of where it's been and where it's going from a data and analytics perspective. There'll be real-world use cases for process discovery and mining and how this can complement intelligent automation, and recommendations for enterprises at all stages of their automation journey.
Wed, Mar 23, 2022 · 5:00 PM London (GMT 0:00)