Achieve data-driven success by asking the right questions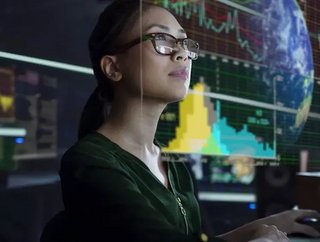 Data is the most powerful tool any company has at its disposal, yet many aren't tapping into even a fraction of its full potential...
Data is the most powerful tool any company has at its disposal, yet many aren't tapping into even a fraction of its full potential. In fact, it's been estimated that less than half of an organisation's structured data is used for making business decisions, and less than 1% of unstructured data is used at all. It's time for companies, across a whole range of industries, to break out of this trend and get more out of their data.
Today's biggest disruptors – the Amazons, Facebooks or Ubers of the world – have leapfrogged the competition and grown to become the biggest companies on the planet by using their data strategically to improve the customer experience, become more agile at decision-making, and to predict and act upon future trends.
Most companies will be at different stages in their data journey. Some will have their own data science teams, while others won't. A handful of organisations are already collecting data through sophisticated IoT sensors, but there are those that still have workers manually inputting information into an Excel spreadsheet.
Not every company has limitless funds to spend on data analytics. But most can benefit from starting to interrogate the data they already have. Companies that are dipping their toes into analytics need to start with asking the right questions.
Make your data work harder – ask better questions
Imagine you're working on a project in the Proof of Concept (PoC) stage. Think of them like exam questions. It's all about studying the company's data and showing them what's possible. These solutions aren't just science experiments. They can drive real business outcomes – whether that's reducing costs, driving new revenue streams or helping the business meet sustainability targets. And like any exam question, the answer is often dependent on the quality of the question you're working from to begin with.
Good questions help to form better goals, keeping the project moving in the right direction. While asking: "how can our company become more data-driven?" is certainly a good launch pad – it's not a very strategic question to work from. Plus, almost every other company out there is asking the same thing right now.
Many businesses struggle to get their data science projects off the ground – in fact, Gartner predicted that 80% of analytics insights won't deliver business outcomes by 2022. Projects that lack clear objectives from the offset will often fail. Hitachi's own Chief Innovation Officer, Bill Schmarzo, even coined a term for these floundering projects – he calls them "orphaned analytics". In other words, when analytics projects aren't strategically aligned to business objectives, they will generally fail to produce meaningful and lasting results.
That's why any analytics project must have a clear purpose from the offset. Why do you want your company to become more data-driven, what are the specific outcomes you would like to achieve? The questions don't necessarily need to be too specific but having a goal in mind – whether that's using data to improve sales by better forecasting supply and demand or predicting when a machine in your factory needs preventative maintenance – will make the project far more likely to deliver tangible results.
When working on a project, ensure that you gather the information you need to fully understand the context and what you want to achieve. After looking closely at the data, you might realise that the challenges you are facing are quite different from what you thought in the first instance.
It's also important to remember that data scientists aren't necessarily experts in marketing, manufacturing or yard management. That's why analytics projects must be a collaborative effort between data specialists and business leaders to establish shared goals that drive business outcomes. That's true whether you're hiring external consultants or if you have your own in-house team of data scientists.
Start your journey towards better data insights
So if you're asking: "How can my company become more data-driven?", try to figure out what being "data-driven" really means for your business. As a starting point: set more strategic objectives before diving into an analytics project. It will ensure your data delivers insights that have a measurable impact on performance, profits and productivity.