AirMap keeps driving drone economy with Hangar Technology acquisition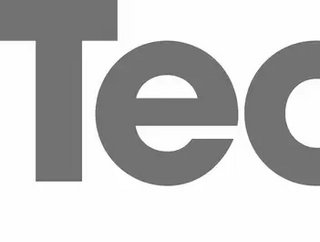 The worldwide non-military drone market is set to grow rapidly, from an estimated $4.9bn this year to more than $14.3bn in a decade's time. However, t...
The worldwide non-military drone market is set to grow rapidly, from an estimated $4.9bn this year to more than $14.3bn in a decade's time. However, the release of thousands of hobby, commercial and law-enforcement (to name a few applications) UAVs into the global airspace hasn't been met with a complete absence of anxiety. 
On Sunday 2 September, Dubai International Airport was forced to close (again) due to suspected drone activity. Drones were the preferred tool of the climate activist group Extinction Rebellion, which planned to use them to disrupt air traffic at Heathrow in the middle of this month, prompting the UK police to make preemptive arrests. All over the world, as the number of drones grows, so do the number of areas designated as no-fly zones. Implications of possible privacy invasion, collision (intentional or otherwise) and disruption to services are putting pressure on commercial and private drone operators to comply with regulations that are approaching the stringency of those applied to conventional manned aircraft. 
The solution may lie in technology similar to that used by conventional pilots, and one Santa Monica, California-based company is positioning itself as its industry-leading provider. 
Meet AirMap
Founded in 2014, the company operates a worldwide airspace services platform for unmanned aircraft. Claiming to be used by 80% of the mon-military drone market, AirMap provides realtime visibility into drone airspace restrictions, enabling compliant drone operations at scale through automation, inserting digital technologies into traditional traffic management systems so that drone operators can integrate their operations safely and efficiently into low-altitude airspace. 
SEE ALSO: 
AirMap has a rapidly expanding network of global partners, which includes DJI (the world's biggest commercial drone manufacturer), Aeryon Labs, Intel, Sensefly, Rakuten, and more. 
This week, AirMap continued to expand its capabilities and network of partners and subsidiaries with the acquisition of Hangar Technologies, a Texas-based drone workflow automation platform for enterprises. 
Using the world's most sophisticated autonomous flight and mission execution engine, Hangar software precision-scans every inch of an asset. The Hangar platform then automatically ingests, processes, and analyzes drone data to create an accurate digital reconstruction and produce detailed component analysis.
AirMap will extend Hangar's best-in-class workflow automation, high-precision flight planning and image processing capabilities to its international ecosystem of developers and enterprises, who can expect enhancements to AirMap's platform of APIs and SDKs in the coming months.
"Hangar first joined the AirMap community as a developer of breakthrough automation technologies for enterprises," said Ben Marcus, AirMap Chairman and co-founder. "We're excited to bring this engineering talent in-house to make this technology available to our entire  developer community."