Asia-Pacific, India to get more NTT hyperscale data centres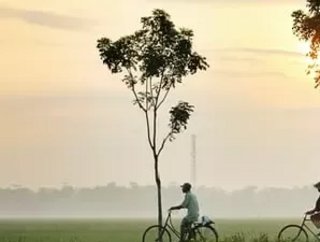 Hyperscale data centers witnessing rapid growth spurred by a rise in cloud computing
Despite dismal data center infrastructure spending in 2020, there has been a surge in entrants investing in the APAC region.
Market leader NTT has announced the launch of more hyperscale data centers, as well as expansions of existing ones around the Asia Pacific and the rest of the world. 
NTT operates data centers across Europe, North America, Africa and Asia, including a major presence in India. It delivers and operates global interconnected data centers with cross-regional data center networks. 
Key markets include London, Singapore, Tokyo and Virginia in North America. Its expansions in data center services will provide increased data center capacity and network connectivity across all geographies.
Hyperscale data centre growth in Asia Pacific 
In Indonesia, Jakarta 3 will launch 15MW at Bekasi, approximately 30km from Central Jakarta, by the end of 2021. According to NTT, clients will be able to easily connect with IXs and ISPs. 
Additionally, Cyberjaya 5 in Malaysia has started to provide 6.8MW and plans to expand another 6.8MW to the Cyberjaya campus. Malaysia recently saw tech giants Google and Amazon promising to invest between RM12 to RM15 billion (US$2.96 – US$3.70 billion) to build such data centres.
In Japan, a new data center with 21MW of IT load capacity has been built in Tokyo. NTT is considering further expansion in Bangkok (Thailand), Osaka Metropolitan area (Japan) and Southern Vietnam.
More expansions and launches in India
Data centers are also surging in India, as is cloud adoption, as well as data consumption. India is now among the major players in the data center sector in the APAC region.
With NTT's Mumbai 8 going live soon, India's first operational hyperscale data center park will reach 85MW of IT load. Over the next 18 months, four new hyperscale data center parks will also become operational.
New submarine cable between Singapore, Malaysia, and India
In addition to the expansion of NTT's global data centers, the company is currently constructing a "MIST" large-capacity submarine cable connecting Singapore, Malaysia, and India NTT believes this will provide businesses with a secure platform for increasing full-stack ICT service needs. 
Masaaki Moribayashi, President and Board Director for NTT Ltd. said, "The pandemic has dramatically changed our way of life. People's quality of life now fundamentally depends on this infrastructure. In the next 18 months, NTT plans to increase data center operations by 20% to a total of over 600,000m2 (approx. 6.5M ft2) of floor space in over 20 countries and regions."