Bored of digital transformation? It could save the NHS
By James Adie, Vice President of EMEA sales, Ephesoft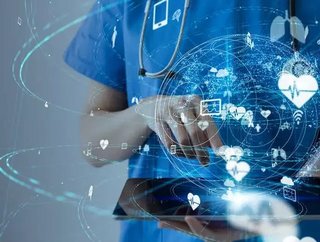 The technology trade association TechUK has launched a 2019 manifesto calling for renewed emphasis on digital transformation efforts in government. The...
The technology trade association TechUK has launched a 2019 manifesto calling for renewed emphasis on digital transformation efforts in government. The manifesto recommends that all government departments should appoint a minister solely responsible for the continuation of digital transformation projects. These appointments, the manifesto pronounces, will "ensure [that] the momentum of transformation is relentless."
In the age of Brexit, digital transformation hasn't played a big part at previous elections. But when applied to the NHS, it quickly becomes an important topic. The ability of digital transformation processes to boost staff productivity and streamline workflows is well documented and can play a huge role in improving healthcare services across the world.
One of the big arguments for digital transformation in all industries is that its processes will liberate employees from mundane work, freeing up time that can be better applied to more worthwhile or complex tasks. In industries such as insurance, this might involve improving your customer service; in healthcare, it could save a patient's life.
The role of digital transformation in healthcare
By using sophisticated document capture technology, for example, hospital staff can collate extensive patient records from a wide variety of sources all in one electronic format, creating greater visibility of patient history. From doctors' notes to lab results to discharge summaries, this technology equips staff with a more complete view of each patient and affords them quick and easy retrieval of information.
Cutting down the time spent on arduous and repetitive administrative jobs is often one of the most significant objectives of digital transformation. In a hospital environment, this will allow staff to focus their efforts on the more personal aspects of care – spending important time with patients and understanding their needs.
New technology can also help eradicate the labour-intensive administration of the referrals process. To give an indication of the volume of referrals dealt with by the NHS, the organisation's own statistics state that every day between 2017-2018, there was an average of 5,300 urgent GP referrals for cancers alone.
Meeting the NHS's referral to treatment targets, which is committed to providing patients with consultant-led treatment within 18 weeks of referral by their GP, is consistently made difficult by the manual entry of data into digital systems, which takes up huge amounts of valuable staff time.
With investment in digital transformation projects, these administrative hindrances would soon become a thing of the past, connecting patients to staff quickly and efficiently. 
SEE ALSO:
From digital transformation to robot surgeons: the current state of play
In all healthcare systems, radical new technologies are frequently being introduced. In Canada, a robot was used to assist in brain surgery for the first time, while developments in 5G and extended reality are paving the way for unprecedented simulation training and remote treatment of patients.
Digital transformation addresses the core of IT systems, so it doesn't have the same ability to grab headlines as the more futuristic examples above. However, without updating their basic infrastructure, hospitals will be unable to add on the exciting new technology tools that they need in the 21st century.
For example, we know that machine learning (ML) and artificial intelligence (AI) technologies feed off masses of data sets. The more data there is to consume, the more effective these tools become – and the healthcare system has an abundance of data sources, lending itself perfectly to the application of ML and AI.
But in order to get the most from these technologies, that data must first be organised appropriately. Like in other industries, it's the behind-the-scenes digital processes that make a real difference in data capture and management.
ML and AI's capacity to help identify diseases and diagnose patients will change the lives of staff and patients alike – and these capabilities are on the horizon in the healthcare sector. For them to do so, however, they must first have the ability to quickly process, classify and store data all in one place. 
Looking to the future
A new arm of the NHS, called NHSx, was set up earlier this year to maintain digital transformation momentum in the Department for Health and Social Care. Its purpose is to improve the sector by giving hospital staff access to the technology they need.
The future of healthcare will rely on new, data-driven technology. By implementing digital transformation processes, and replacing the archaic administration procedures still at play in many healthcare organisations, our hospitals will become better prepared to deal with the challenges presented by running a modern healthcare service – one that benefits patients and staff in equal measure.
By James Adie, Vice President of EMEA sales, Ephesoft