Can sustainable data centres become the norm?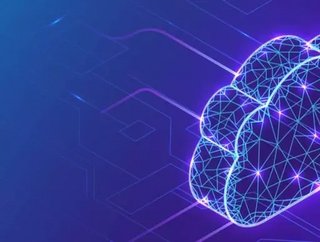 The heat is on for data centres to become sustainable. But can they succeed? Paddy Smith takes the temperature...
Data makes the world go round, but at what cost? As companies collect and process ever more data in their quest for efficiency, data centres are fighting on twin fronts: keeping costs under control and trying to improve their sustainability credentials. In the short term, the two don't go hand in hand. So is the data centre destined to become the next combustion engine – a luxury we can't do without, even as it threatens the planet as we know it – or can it redeem itself before it causes too much damage?
Some estimates claim data centres will use a fifth of the world's available electricity by 2025. The EU's Green Deal stipulates that data centres can and should be carbon neutral by 2030. How do we get there? In fact, can we get there? Surely the advance of automation, data analytics, 5G and cloud computing, not to mention the ubiquity of video calling, will outstrip the industry's efforts to clean house?
Data centres – Overwhelming demand
It's a big problem, says Peter Ruffley, CEO of Zizo, a data analytics platform. "With the demand for the Internet of Things (IoT), automation and 5G continuing to grow, and heavily influencing businesses and supply chains over the coming years, the sheer volume of data that companies will be dealing with will become more and more overwhelming. Whereas five to 10 years ago we'd see new data centres popping up everywhere to store and move all of the data around, this is no longer the case. 
"Many cities, such as Amsterdam, have put a stop to any more data centres being built as they drain power from the grid and cities have to invest more in power and cooling systems to keep them running efficiently. There is an urgent need for existing data centres to be utilised better and for businesses to become savvier in how they store and move data. Just because businesses can store data, doesn't mean they should.
"Sustainability is something that should be baked into the strategy as businesses move forward and seen as a positive process, as opposed to one that is a burden. There is a misconception that having more servers is the way forward. While they are able to store large volumes of data, they do not reduce the power needed and increase cooling costs in the data centre, and only a few of the capabilities of these servers are ever fully utilised. There must be smarter initiatives put in place."
Data centres – Success critical
But data centres themselves are more bullish that solutions can be found. Andy Brierley, UK GM at Rackspace Technology, identifies four areas which already look promising: liquid cooling, indirect outside air-cooling technology, data centre infrastructure management (DCIM) and data centre consolidation [see box for details]. And he is adamant that the industry should get it right. "It has never been more important for data centre leaders to address the challenges presented by environmental conditions," he says. "Not only does the sector have a responsibility to do its bit to reduce climate change, but it will be critical to its future success."
But liquid cooling is "not a magic bullet for the data centre industry", according to Mark Fenton, product manager at Future Facilities. Even so, he expects it to continue. "The push towards higher computing services like AI is driving up rack and server densities in data centres. This is having the net effect of taking computing beyond the threshold of what is possible with air cooling alone. As such, we expect to see more and more liquid cooling in 2021 and beyond."
Data centres – Alternative fuels
Fredrik Forslunk, VP of enterprise and cloud erasure solutions at Blancco, a data erasure firm, thinks the problem is better tackled at the root: power generation. "The energy targets currently set are achievable and we have seen strong development over the last few years. For example, hydropower is currently a leading source of energy for Nordic data centres. The output capacity of both solar and wind is already increasing too. Solar is likely the strongest candidate for supplying sustainable energy to data centres in the long term as this technology continues to advance."
VIRTUS Data Centres is already using 100 per cent renewable energy. Solutions director David Watkins believes "if organisations work collectively" the emissions targets can be achieved. And his view of the future beyond is equally rosy. "Hydrogen fuel cells are currently gaining a lot of traction as an energy source, especially for standby power as a potential replacement for diesel generators. Microsoft recently successfully tested a 250kW deployment, which is small for the requirements of a hyperscale data centre but proved that if the technology can be scaled it is a viable option."
Other solutions on Watkins' list are 'free cooling', running the data halls at warmer temperatures and finding ways to reuse the water used in adiabatic cooling.
Data centres have got 99 problems but a fix ain't one. Solutions – or potential solutions – abound. As Mark Fenton so succinctly sums up, "Be in no doubt though that the next few years are going to be transformational for data centres and the data centre industry."
Data centres – What's the fix?
Andy Brierley from Rackspace Technology explains four of the top current solution for mitigating energy use while increasing service delivery.
Liquid hardware cooling
Water is better at absorbing and transporting heat than air, but the preconceived complications surrounding liquid cooling has meant that it's easier to use an air-based data centre cooling system. However, liquid cooling decreases the pressure on data centre air conditioning because it eliminates the need for fans and decreases CPU power consumptions. It involves chilled water entering the cabinets in the data centre cooling design, reducing the distance between the cooling system and the data, making it more energy efficient.
Indirect outside air-cooling technology
This highly efficient method uses outdoor air to cool data centres, considerably reducing the total energy consumption. It has the potential to provide a Power Usage Effectiveness (PUE) of 1.15, compared to the average data centre rating of 1.7. By using this method, data centre providers can achieve the Open Compute Project (OCP) status, which demonstrates that a data centre provider has implemented the best practices for operations and energy efficiency for all IT equipment. Implementing indirect outside air-cooling technology was a significant contributor to Rackspace Technology's facility being recognised as one of the greenest in the UK.
Data centre infrastructure management (DCIM)
Rated as one of the best technology tools by experts, DCIM is key to improved efficiencies and reducing energy consumption. DCIM provides a complete view of a data centre's performance through real-time insights into collating, storing and analysing data related to power and cooling. It allows data centre providers to create collaboration between a building and its IT systems, analysing PUE and cooling system energy efficiency, and supporting data centre managers with capacity planning and optimising efficiency.
Data centre consolidation
According to the Data Centre Alliance, 62 per cent of data centres are going through consolidation at any given time. An ongoing process, it offers providers the means to streamline their processes to create efficiencies across the business. By combining data centre locations and condensing hardware platforms, providers are able to reduce both the need for additional physical space and, in turn, their energy consumption.
Case study: Google and the 'reverse auction'
In 2018, Google matched 100 per cent of its global electricity consumption with renewable energy for the second year in a row. Looking to the future, Google recognised that sustaining a 100 per cent match would require thinking beyond its historical procurement methods. To continue meeting its users' needs in a sustainable way, it decided to streamline its renewables procurement process by running reverse auctions (where energy sellers bid for a buyer's business) for wind and solar projects. Google's goal was to find a way to source, negotiate, and sign a large wave of renewable energy deals in a single, global push.
Google used Enel X's proprietary reverse auction technology to support its industry-leading commitment to sustainability. As a result of the auctions, Google signed 10 agreements comprising more than 1.2 gigawatts of renewable energy. Running reverse auctions accelerated its procurement process and allowed it to meet its procurement cost goals.
Source: Andrew Toher, head of customer insights, Enel X UK