Capgemini on cybersecurity in IoT and blockchain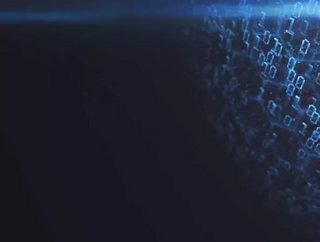 According to new research from Invotra, cybersecurity is a key concern for the majority of businesses heading into 2018. With technologies evolving all...
According to new research from Invotra, cybersecurity is a key concern for the majority of businesses heading into 2018.
With technologies evolving all the time, so too are the methods and techniques that drive cybercrime, creating a number of issues across the sphere of cybersecurity.
With this in mind, Mike Turner, Chief Information Security Officer, Capgemini gives his key cybersecurity predictions of 2018, looking particularly at IoT, blockchain, DevOps, GDPR and automation:
IoT cyberattack will increase
IoT vendors will face increasing challenges due to their lack of cybersecurity – with attacks potentially on the same scale as WannaCry. Connected cars, domestic devices and industrial supply chains are all at risk, as more and more businesses and consumers fail to protect their networks properly. As well as stealing personal data such as credit card information, hackers will increase the number of ransomware attacks, targeting millions of individuals with low value ransoms that are more likely to be paid quickly by desperate consumers. The economies of scale are huge and apply to security systems, IOS and android apps as well as subscription services such as media and entertainment.
See also:
Businesses will struggle to power blockchain technology
Security technologies with begin to leverage blockchain but concerns about the amount of compute power required will restrict its accelerated uptake. While quantum computing could eventually solve this problem, until this technology becomes a reality, businesses will need to adopt other strategies to make blockchain affordable and efficient.
Secure DevOps will grow exponentially  
2018 will see SecDevOps become a fundamental element of digital transformation. DevOps is the building block of digitization as many companies look to build and harness applications that can transform their business. The trick has been how to do this rapidly while not undermining the security of your business.  New technologies and design methods now allow the automation of security controls so that they can be used during the DevOps cycle rather than added at the end.  This plus the greater involvement of security staff in the DevOps cycle will see a vital shift toward more secure Apps development without sacrificing pace and flexibility.
Businesses will not fall victim to GDPR fines – yet
GDPR will pass into law in 2018, but it's unlikely that any business will actually pay a fine next year. It will take time for the regulation to be actively policed and we anticipate that the first big fine will actually take place in 2019. That's not to suggest that businesses should rest on their laurels however, but use 2018 to recognize their weaknesses and invest in data security technologies such as encryption to ensure GDPR standards have been met.
Automation will help tackle the cybersecurity skills shortage
Automation will help solve the cybersecurity skills shortage. Threats are growing in number and sophistication and there's a desperate need for more talent to enter the industry. Automation will help attract the best candidates by removing the mundane, repetitive elements and giving people more opportunity to focus on the fascinating elements of the job.