Capgemini – maximising digital transformation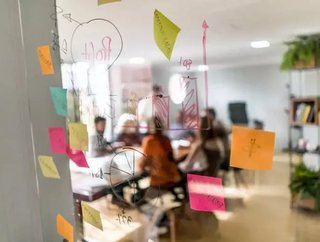 Gigabit heard from Capgemini's Cyril Garcia on how the Invent CEO is broadening the global footprint of the consulting giant's new business line in...
Gigabit heard from Capgemini's Cyril Garcia on how the Invent CEO is broadening the global footprint of the consulting giant's new business line in its quest to bring vital digital transformations to more of its customers
Over the past four years Cyril Garcia has led the global consulting business Capgemini and is proud of his progress towards building a stronger, sector-focused, consulting asset. "We have found a way to build new groups, learn key approaches and offers and, in parallel, go back to growth. We have broadened our geographical presence, because we were very French, developing our business in Germany, as well as the UK and US, by driving the acquisition agenda."
Allied to that acquisition agenda has been the development of the company's new business line Capgemini Invent. Heralded as a way of 'bringing to life what's next' for businesses seeking to transform, it aims to combine strategy, technology, data science and creative design to solve the most complex business and technology challenges. Prompted by the rise of digital technologies, and to meet the needs of its clients in a diverse range of market segments, Capgemini has sought to beef up its operations capabilities.
Garcia believes the welcome byproduct has been how the Invent offshoot is now "truly credible in strategy" investing in data expertise and visionary design by forging unique alliances with the likes of IBM and Adaptive Lab to offer deep sector knowledge across financial services, manufacturing and automotive. With clients asking for business and technology alignment, Capgemini Invent works via a process where all deals, big or small, are handled with the business and CIO totally connected to enhance innovation speed. "Our commitment to innovation became very serious when we made the acquisition of Fahrenheit 212 and discovered there was a true market for people who want to invent new products and new services. Basically, we are optimisers and strong in terms of making processes lean while reducing costs. We wanted to focus these skills on a new market where it's all about innovation and speed and developing the rationale of defining new business and operating models."
Garcia remembers that with several of its competitors adding technology on top of their consulting base, Capgemini needed to develop its own ecosystem to offer a strategic environment for its customers: "We had this fantastic asset, not far off 1 billion Euro, so it was important to make a clear pledge to this new segment of business transformation and help companies with their innovation and business reinvention with Capgemini Invent."
The Capgemini Invent business line already has a 6,000+ strong team in 30 different offices and 10 creative studios across the globe. How difficult has it been to restructure internally to make this happen? "We recently celebrated 50 years as a business (with its beginnings in Grenoble) at an event in Geneva where our CEO Paul Hermelin outlined the importance of Capgemini becoming a leader for leaders," reveals Garcia. "To do that we need to have a consistent global portfolio, instead of villages and tribes of portfolio everywhere in the world, and we need to be more credible. And so, there were decisions that had to be made. The word restructuring is a little strong because it's more about a new way to articulate the various skills we have in the group, and give them a single objective, which is, let's invent what's next, or define what's next for our clients."
Now Garcia's goal is to concentrate on a third dimension of what comes next. He believes that in aiming to strike a balance between strategy and service the client will tell you what is important. "Today we are credible in what we deliver. Over the last five years, particularly in the UK, we've done great things around IT implementation and transformation. The problem is that our consulting strengths and asset was not so well-connected with our stronger mission of making and scaling. And that's what we are currently setting."
So how does a longstanding client relationship with the likes of Airbus work and how might it change as Capgemini redefines its strategy? "There are two situations," explains Garcia. "In phase one a client might need to have a prototype, or a Minimum Viable Product (MVP), so that's our first challenge. How can we be more credible, more than the business case and the business plan and bring elements of feasibility to phase one? We aim to bring value with our mobility platform. For example, we have designed the principle and the architecture to implement a virtual key for the car rental business. We deliver a recommendation, an architecture, a prototype or an MVP, and are able to provide a convincing base for the client to scale it and then switch to phase two as a partner."
However, as highlighted by a recent Capgemini Research Institute report ('Augmented and Virtual Reality in Operations: A Guide For Investment'), the skills gap is an issue. It found that 82% of companies currently implementing AR/VR say the benefits are either meeting or exceeding their expectations. But a shortage of in-house expertise and insufficient back-end infrastructures were proving significant barriers to growth.  
Garcia admits where the industry is at today can be hit and miss, but argues Capgemini can prove feasibility. "For example, a client might ask us to help them build a bank in a year - this is end-to-end transformation. We achieved this with Orange Bank by offering a strong connection between all of the key elements: consulting, technology, architecture and design." Capgemini also continues to advise on strategy for operations, offering what Garcia believes is a key ingredient to success: the ability to foresee the business changes behind a given technology innovation. "We're looking at the future of 5G," he continues. "We want to be the master in terms of what is behind the 5G revolution because the advisory business is evolving and you not only need technological components, but the ability to read the business impact and respond to the digital transformation requests of clients."
Garcia jokes he's an old man and recognises it's always a challenge to introduce a culture of innovation with larger clients who have more of a legacy structure but believes in the generational impact within Capgemini Invent which can meet market expectations. "Now we have demonstrated we are back on track with double-digit growth, people said, 'Okay, what's next for us? What is our future? What is our perspective of the market moving forward? What can we do better?' And so, I think we will achieve positive change by managing those two elements of pressure - internally and from the market."
According to another recent report by the Capgemini Research Institute, despite huge investments in digital transformation initiatives, set to exceed $2 trillion by 2021, organisations today feel less equipped with the right leadership capabilities than they were six years ago (45% in 2012 compared to 35% in 2018), while less than half still feel they have the right digital capabilities to advance their transformations (39% in both 2012 and 2018). So, to encourage its clients to embrace innovation, Capgemini Invent has built a series of hubs in London, Paris, Munich, New York and San Francisco. Garcia believes these Applied Innovation Exchanges (AIE) are the perfect vehicle to stimulate decisions around innovation.
 "What is a proper decision around innovation?" he asks. "It's not about admiring the robots and the impact of AI. It's just processing the right conversation with the clients. What is the business behind this innovation for your company? We have the network and Fahrenheit 212 brought us the methodology to trigger the right conversation and focus on the business execution and reflection about what can be the new business model behind that across a range of sectors. In Munich we are dedicated to automotive where we think about the links and the new business model between automotive and insurance. The AIEs in the US are very focused on CPRV as well. We need these spaces to articulate the physical vehicle and have the right place to discuss the methodology."