Chief Data Officer at IBM shares data investment strategy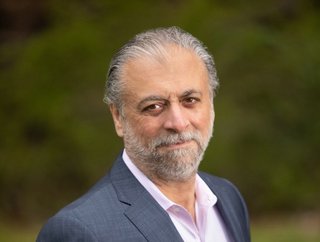 Inderpal Bhandari, Global Chief Data Officer at IBM, has over 15 years of experience in data strategy. He shares some key tips on investment priorities
Bhandari believes that an effective data strategy enables the enterprise's business strategy and is critical to elevate the role of a CDO, "from the backroom to the boardroom", as he explains.
Speaking to ibm.com, he reflects on the progress and what lies ahead when it comes to data strategy and execution.
When he joined IBM in 2016, IBM's business strategy centered on hybrid cloud and AI. As a result of this, Bhandari could align and evolve the data strategy with that focus going forward. One question he asked was: 'how do we grow revenue in AI if many leaders don't fully understand what an AI enterprise looks like?'
IBM has transformed its own capabilities with AI
Bhandari's role is to accelerate the adoption of trusted, enterprise-wide datasets and data standards, advancing IBM's efforts to embed AI across the business.
IBM's Data Enterprise Platform, driven by AI, has brought 100,000+ IBM users a whole new level of business-driving insights, as the platform builds on hybrid cloud and data fabric capabilities.
The IBM GCDO team has a focus on preparing the enterprise for compliance, understanding client's transformation needs and showcasing IBM's self-validated data and AI solutions. This has led to the commercialisation of 14 GCDO solutions in the past 24 months
The three key points to any data strategy
When speaking to ibm.com, Bhandari said: "A company's business strategy is its strategic vision to achieve its business goals. Data that can be managed, protected, and monetised effectively will provide insights into how to achieve those goals. A CDO works in collaboration with senior executives to steer a business to its strategic vision through a data strategy."
According to Bhandari, strategic environments contain complex moving parts, points of view, and competing needs, but they all work towards three goals:
Growing the top line by improving revenue growth
Expanding the bottom line by making operations more efficient
Mitigating risk
Bhandari continues: "A CDO's priority is not just to learn the strategic needs of the business and senior leadership, but also to implement a data strategy that helps leaders achieve their goals faster and embrace data as a competitive advantage. When prioritisation of these goals is decided and agreed upon by all, the enterprise can more easily achieve true alignment, resulting in a collaborative, data-driven environment," he said.
Strategic alignment also ensures that competing day-to day responsibilities will not challenge the CDO role, according to Bhandari.
"Quick wins and fighting fires are a part of the job, but it is only when they are in service of an enterprise-wide supported strategy that a CDO will have a comprehensive impact on a business," he added.
Data-first, AI-infused business
IBM's data strategy is to transform the enterprise into a data-first business, with AI infused into every key business process, according to Bhandari.
He continued, saying: "Key pieces in this strategy are a hybrid distributed cloud and AI platform, a robust understanding of their DataOps pipeline, governance with a focus on transparency to instil trust, and a data-literate culture"
To hear more from Bhandari, you can read his full post on ibm.com.