China Takes Additional Step to Control Big Tech's Data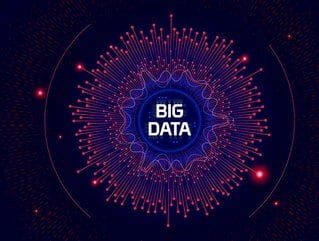 The Chinese government wants big tech companies like Tencent and Tiktok to hand over their immense stores of user information ─ and they'll force it by law
China's new Data Security Law will take effect on September 1st, allowing the government major control over the collection, use, and transmission of data. Tech companies have grown exponentially in terms of market size and overall power, and the Chinese government has no interest in alternative power hubs—especially those that belong to private enterprise. 
With its Thursday legislation, companies will face extravagant fines if they export data outside of China without authorisation. The Chinese government claims that this will create a legal framework and help companies from taking advantage of citizens, but according to analyst Ryan Fedasiuk from Georgetown University's Centre for Security and Emerging Technology, "China's push for data privacy...is yet another move to strengthen the role of the government and the party vis-à-vis tech companies."
How Do Other Countries Approach Data Privacy? 
Europe: The

EU Charter of Fundamental Rights

assures EU citizens the right to data protection. The bloc's General Data Protection Regulation (

GDPR

), passed in May of 2018, put stringent restrictions on commercial data collection. 

Canada:

28 federal, provincial, and territorial laws

govern consumer data privacy;

DLA Piper

ranks the country's data protection legislation as heavy, in comparison to Russia (medium) and India (limited). 

The United States: As usual, the States doesn't have a single comprehensive federal law for data privacy. Instead, its lawmakers have passed hundreds of local and state acts, many of which are seen by the

Federal Trade Commission (FTC)

. 
China, in contrast, thinks data should be a national asset and has written data collection into its five-year plan. Although its new legislation will help curtail private access to consumer data, the government may be the final beneficiary. 
What Will China Do With the Data? 
According to advisors, consumer data can mitigate financial crises and viral outbreaks. It can protect the interest of national security—no surprise—and help the government with criminal surveillance. Right now, Chinese regulators have summoned 13 major tech firms, including Tencent, JD.com, Meituan, and ByteDance, to meet with China's central bank. Communist Party Chief President Xi Jinping can shut down any companies found violating the new privacy laws, as well as hit them with a fine of up to 10 million yuan—US$1.6mn. 
How Will Laws Affect Foreign Firms? 
Now, foreign firms must store data on Chinese soil, a practice that many companies protest will infringe on their proprietary data. So far, Tesla will comply: in late May, the electric car manufacturer promised to build more Chinese factories and keep the resulting information within Chinese borders. In fact, businesses hoping to start China-based businesses—such as Citigroup and BlackRock—will have to comply with the "data-localisation laws". 
The Chinese government has framed data as a critical source of intelligence for the party and central government. "You have the most sufficient data, then you can make the most objective and accurate analyses", Mr Xi told Tencent's founder, Mr Ma. "The...suggestions to the government in this regard are very valuable". 
Greater digital control is coming, that's for sure. Mr Xi has named big data as an essential part of China's economy, right up there with land and labour. "Whoever controls data will have the initiative".