Closing the digital skills gap: Q&A on attracting and retaining technology talent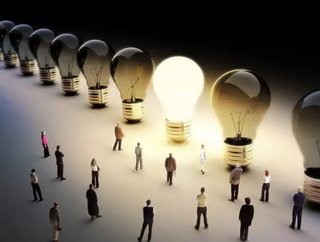 As firms continue to try to innovate, digitise and transform their operations, the demand for technology talent has never been higher.One company that k...
As firms continue to try to innovate, digitise and transform their operations, the demand for technology talent has never been higher. One company that knows all about the value of this, in the way of both recruitment and retention, is mission critical software solutions firm, ASG Technologies.
Speaking to Marcus MacNeill, Senior Vice President of Product Management at ASG, we gain exclusive insight into how companies are looking to gain a competitive edge by securing the industry's top employees:
How has the tech recruitment industry evolved in recent times? Have there been any significant changes in emphasis?
Generation Z is now entering the job market. As true digital natives, they will see technology as much more of a business facilitator rather than an end in and of itself. This aligns to current trends around digitisation – and puts technology at the heart of a business.
Soon, those graduating this year will be applying for jobs – and the top talent amongst them will be in high demand. In order for companies to attract the brightest and best, they must invest in office technologies that deliver an intuitive, easy-to-use, all-in one experience for these new employees, while of course, still allowing the business to retain control.
To what extent are digital skill shortages a problem for technology firms?
As the next generation comes to take more senior roles, the skills shortage could become less of a problem. Skills can be taught – and it will be easier to teach these skills to those who have grown up in a digital world.
However, businesses need to attract this young talent – and to do so they must recognise that employees are looking for different rewards than previous generations. In a study of approximately 1,500 employees and decision makers carried out by IDG and sponsored by ASG, only 8% said they thought a company car was important compared to 37% that believed a better work life-balance was important.
So, the problem for technology firms is not so much the skills gap, but rather the gap between the ideal workspace of the future and where most companies are now – and digitisation is only part of this. Only about one-third of companies in the survey had even questioned employees about the workplace of the future.
Is the digital skills gap widening or narrowing as firms continue to increasingly digitise their operations?
Only when this next generation starts to move up the career ladder will the gap really begin to narrow. In a survey carried out by LinkedIn and Capgemini at the end of last year, 55% of organisations said they believed the digital skills gap was widening. However, it's not just digital skills that are in demand; digital skills combined with business acumen and change management experience are also urgently needed.
See also:
How can businesses help address digital skills shortages?
Businesses can address the issue by investing in more intuitive technologies that negate the need for in-depth skills. More and more companies are optimising the use of consumer-style technologies for communication and collaboration. Employees these days prefer to experience work in the same way that they experience their social channels: log in once, seamlessly navigate from one platform to the next and close out at the click of a button.
The good news is that it's no longer necessary to rip and replace legacy systems in order to achieve this. An easy, cost-efficient and effective way for businesses to reach this ideal is by implementing digital workspace technologies that deliver a single-pane-of-glass-experience, allowing employees to access all necessary information from any device, at any time.
What key benefits are the most popular in attracting young workers?
In the recent IDG study, two-thirds of all employees said they wished for a more flexible working time model – with access to relevant data, regardless of their location. Generally speaking, younger people also want flexible working hours for a better work-life balance. They also want more general and creative freedom.
The IDG study also shows that, for younger people, the advantages of the workplace of the future outweigh the drawbacks. Only 3.2% of respondents under 40 said that the risks were not worth the benefits (compared to 11.5% of over 50s).
Can remote/flexible working be successful in the technology industry?
With remote and flexible work options proving to be so popular, it would be difficult to put the genie back in the bottle and return to a more rigid way of working.
IT workers will benefit from some of the same technologies as other employees. For example, a single-pane-of-glass for all platforms and a single profile for every employee that can be accessed across devices.
Configuration drift, often caused by end-users installing their own unapproved software, is no longer a problem as workspaces provide central governance by enabling end-users to add their favourite applications for which access is approved. This approach eliminates the need to bypass the IT department and use unsanctioned software, and appropriately balances the centralised control of the employer with the consumer-like technology expectations of employees.
The workspace works well for the IT department because there's no longer a focus on managing the entire operating system, but rather on delivering the required role-based applications, data and services directly to a browser-based dashboard in a targeted manner.
Can this compromise security, and if so, how are firms able to get around this problem?
With work no longer confined to the office building, content and security must travel alongside employees. A single document can travel across a variety of locations, devices and business units in a matter of minutes. This can result in various security issues, including inadequate redaction, which allows unauthorised parties access to sensitive data and even violation of location-based regulations. Employees cannot be responsible for ensuring that these protocols are met.
Instead, companies must evaluate technologies that are able to mitigate this risk by enveloping sensitive documents in a policy wrapper that travels with the file, no matter where it goes, ensuring the appropriate permissions and restrictions are in place at all times to help companies remain compliant.
To deliver this flexible, mobile experience, companies are operating on top of complex infrastructures, creating a complicated web of apps, programs, software and servers both on-premises and in the cloud. IT teams are tasked with keeping track of security and permissions for each employee across these webs, making it easy for pieces to fall through the cracks, especially as numerous devices and working remotely become the norm. By creating a single profile that defines policies across platforms and servers, processes are streamlined, allowing IT to manage rules from one location.