Company Profile: Bain & Company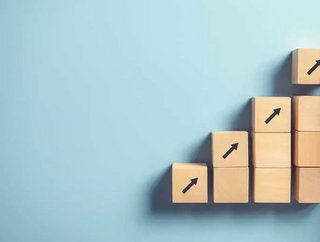 We take a closer look at the consulting company, Bain, and what has driven the company's success to this day. Business Overview: Bain & Company is...
We take a closer look at the consulting company, Bain, and what has driven the company's success to this day. 
Business Overview:
Bain & Company is an American management consultancy headquartered in Boston, Massachusetts. It is one of the "Big Three" elite management consultancies (MBB). The firm provides advice to public, private, and non-profit organizations.
Bain & Company was founded in 1973 by former Group Vice President of Boston Consulting Group Bill Bain and his colleagues, including Patrick F. Graham. In the late 70s and early 80s, the firm grew rapidly. Bill Bain later spun off the alternative investment business into Bain Capital in 1984 and appointed Mitt Romney as its first CEO. Bain experienced several setbacks and financial troubles from 1987 to the early 1990s. Romney and Orit Gadiesh are credited with returning the firm to profitability and growth in their sequential roles as the firm's CEO and Chairman respectively. In the 2000s, Bain & Company continued to expand and create additional practice areas focused on working with nonprofits, technology companies, and others. It developed a substantial practice around working with private equity firms. 
Bain operates in the following industries:
Advanced manufacturing and services - From procurement and cost management to supply chain efficiency and digital transformation, Bain works with companies in all industrial sectors to solve a broad range of management challenges.

Aerospace, defence and government services - Aerospace, defense and government services firms face a dynamic environment marked by industry consolidation, new competitors, fluctuating fuel prices, technical innovation and uncertainty about government spending. Bain has helped clients in more than 100 different subsectors of the aerospace, defense and space markets address these and other pressing industry challenges and develop strategies to meet and exceed their growth targets.

Agribusiness - Bain works alongside clients to anticipate industry disruptions, innovate, apply a unique point of view on agricultural trends and opportunities, and build proven, successful business models. 

Retail - The retail world—with its relentless big bets on trends and timing—has never been a haven for the faint of heart. Add digital disruption, new business models and increasing consumer expectations to the mix and sustained, profitable growth becomes even more challenging. Bain Future of Retail solutions help retailers across all sectors—from grocery, luxury and apparel to restaurants, travel & leisure and more—develop and implement tailored strategies that address today's challenges and tomorrow's opportunities.

Technology - In an industry where innovation is both an opportunity and a threat, technology companies have to plan for the long-term and be ready to change on a dime. But how? Whether you lead a software, hardware, semiconductor, services, storage, components or peripherals business, Bain's cross-sector expertise and global insights can help you plan for—and sustain—success. 
And many more industries read them all here. 
Product - Vector:
The era of the standalone digital project is over. Today, digital powers virtually every move a company makes. Analytics informs every high-stakes decision. And emerging technologies confer a huge advantage to the companies quick enough to spot them first. Vector brings all this together, infusing every project we work on with an integrated set of digital capabilities tailored to your strategy. 
Bain has experts in data science, smart automation, prototyping, digital marketing, enterprise technology and related disciplines, enabling us to take a digital-first approach to every engagement. Their expertise is complemented by an expanding ecosystem of best-of-breed partners who are inventing tomorrow's technologies today.
Food Co. and Bain:
Food Co.* had long emphasized profits at the expense of brand equity, product innovation, market leadership and category strategy. The company returned to growth mode by getting back to basics: focusing on its core, promoting hero brands and eliminating weak sellers.
In just a few months Bain had helped the company pull itself out of the red and into the black after years of slumping sales and vanishing market share. The turnaround recipe blended a renewed commitment to core and hero brands with comprehensive, cross-functional brand planning.
Find out more about the consulting company here.