Data centre emissions: Amazon opens renewable energy project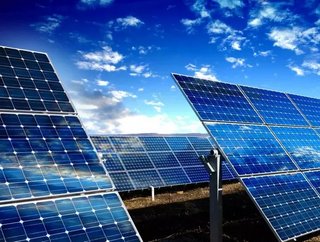 As data centre energy usage falls under increasing scrutiny, Amazon is building solar panels as part of its efforts to move to green energy...
Technology giant Amazon has announced it is to build a 62 megawatt solar project in the city-state of Singapore.
The project, which is scheduled for completion in 2022, features movable panels to make the most of the sun, and expects to generate 80,000 megawatt hours of clean energy per year.
Amazon's climate pledge
"In addition to adding net-new renewable energy to the electricity grids where we operate across the world, AWS has been, and remains, laser focused on improving efficiency in every aspect of our infrastructure," Conor McNamara, Managing Director, AWS ASEAN. "From the highly available infrastructure that powers our servers, to techniques we use to cool our data centers, to the innovative server designs we provide our customers, energy efficiency is a key goal of our global infrastructure."
The development burnishes Amazon's existing status as the world's largest corporate purchaser of renewable energy - with total energy investments as of 10 December 2020 totalling of production capacity. It has also committed to powering operations through 100% renewable energy by 2030.
Hidden polluters
While big tech firms are not under the same amount of scrutiny as more obvious polluters such as for instance, oil giants, they nevertheless have a much larger real world impact than their clean, digital images suggest. This chiefly comes from , which used an estimated 1% of the electricity produced globally in 2018, a figure which is only going up.
The crossover of digital realms and their real-world impacts was again highlighted recently by the explosion in the price of Bitcoin. The cryptocurrency is mined via specialised computers which expend an enormous amount of processing power and thus devour huge amounts of electricity - recently the entire nation of Argentina.
"To achieve our goals under The Climate Pledge, Amazon is committed to global investment in renewable energy generation to reduce carbon emissions from our worldwide operations," said McNamara. "We believe we can use our size and scale to make a difference and spur innovation in new technologies to support a low-carbon economy."