Dell: IT and business need to blend for a successful digital transformation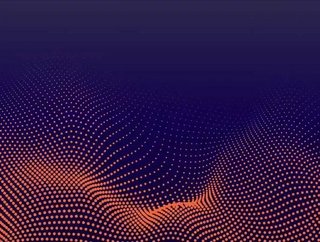 John Gunning, GM & Senior Director UK Mid-Market atDell, analyses why SMBs need to incorporate the needs of IT and the business case in order to ach...
John Gunning, GM & Senior Director UK Mid-Market at Dell, analyses why SMBs need to incorporate the needs of IT and the business case in order to achieve successful digital transformations. 
By now we all know that digital transformation is the 'secret sauce' that brings to life the full flavour of contemporary business successes. Invigorating organisations, it is the key ingredient for more than survival in turbulent times, it enables innovation, growth and ultimately the competitive edge. The proof is in the pudding, as they say. Recent studies estimate that worldwide spending on technologies and services enabling digital transformation is set to reach an impressive $2trn in 2022. While this is exciting it presents a challenge for smaller businesses with tighter budgets, but for SMEs to remain competitive it must be a key priority. 
Beyond that, ensuring the success of these businesses is also crucial for the UK economy. According to the Department for Business, Innovation and Skills, there were 5.8mn SMEs at the start of 2019 – accounting for 99.9% of the business population, three fifths of the employment market and around half of the turnover in the UK private sector. With smaller businesses playing such an important role in our economy, it's essential they continue to grow, evolve and adapt to their customer needs through. 
Digital transformation is often perceived as a programme of change that must be led and driven from the C-suite. According to an IDG survey nearly half of IT decision makers within medium-sized organisations believe that the C-suite have a better understanding of the needs of the business. 
In reality, the entire organisation needs to be on board and invested otherwise it's likely the project will fail. According to McKinsey, 70 per cent of change programs fail to achieve their goals, in large part due to employee resistance. But there are a few things that businesses can do to change those stats in their favour.
 Digital Transformation: The SMB recipe for success 
Address the growing pains
Mid-sized businesses have unique operational and structural challenges. They have outgrown the start-up and scale-up phases in which they were able to be extremely nimble. Neither are they able to operate via the old Facebook ethos of "move fast and break things" by adopting the hacker mentality of innovation. At the same time, these organisations don't necessarily have the deep-rooted processes, specialised skills or resources that larger businesses do. Thus, the IT investments they do make to support digital transformation and plan for the future are that much more significant and therefore come with higher expectations. It's no surprise why so many organisations are cautious! 
If a business doesn't have the skills or processes in-house to develop a digital transformation strategy, it's wise to work closely with an expert partner that is able to assess the requirements and suggest the best approach and technologies that will meet the businesses goals. 
Aligning business vision to end-user reality 
The business leaders, through their years of experience and deep-rooted understanding of the industry and customer base, will have a good idea of where the business needs to be in the future. They will also have worked out a detailed strategy of how this vision can be made into a reality. However, since the company has grown significantly since its start-up phase, there will likely be a much larger gap between the business leaders and the grassroots employees who will ultimately be the ones using the new systems, software and technologies that are put in place as a result of digital transformation. 
If there is a disconnect between the C-suite vision and what will actually work and support end-user staff, then the whole venture will fall down. Mid-sized businesses need to make sure they map out executive plans against possible end-user pain points so that the long-term IT strategy can addresses as much of both as possible. 
Taking a phased approach that suits cashflow and employees
Although mid-sized businesses are more established and therefore have more access to cashflow than they did in their start-up phase, digital transformation is still a significant financial undertaking. 
SEE ALSO: 
There are many options open to businesses when overhauling technology, systems and processes. For example, many vendors offer leasing options or hire purchase agreements for infrastructure and end-user computing, whereas if businesses are looking to move their operations into the cloud, SaaS makes it possible to split capital costs– meaning that businesses can run software on a rental model rather than paying big upfront licence costs. However, businesses need to ensure they use a phased approach when implementing new systems and technologies, mapping out what needs to be upgraded when, taking into account product lifecycle and minimising any disruption or downtime. Not only will this help the business to manage cashflow, but it will also mean that employees aren't inundated with too much change at once. 
A business in the midst of its 'middle age' is one that is battling challenging times. It neither has the benefits that come with being big, organised and established nor those associated with being small, agile and nimble. 
By taking a fresh, more collaborative approach medium-sized businesses will find the daunting prospect of what needs to be achieved much more feasible. It will mean taking into account insights from across the whole business, using a realistic phased approach, taking advantage of flexible financing and working with expert partners who have experience executing on digital transformation projects. With the right blend of IT and business needs SMBs will unleash the full flavour of digital transformation – and enjoy the rewards on a competitive playing field.