DevOps, agile services and the need for continuous digital testing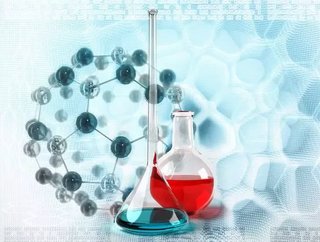 You'd be forgiven for reading through the headlines and being somewhat disenchanted, confused or indeed daunted by the phrase' digital business...
You'd be forgiven for reading through the headlines and being somewhat disenchanted, confused or indeed daunted by the phrase' digital business'.  According to a recent study conducted by Harvard Business Review Analytics Services, 84 percent of 783 respondents believed that their industry had already passed the 'digital disruption' tipping point or will pass it by 2020. Furthermore, nearly half of respondents believe that their organisation's traditional business model will be obsolete by 2020.
So it would seem that the clock is ticking to make change. But, what does 'digital business' really mean and how do I even begin to ensure that my business is equipped with the technology and culture to survive? The first step is to break this phrase down – 'digital' doesn't have to signify a huge technology-first strategy, but can often encompass the smallest changes that can make a big difference.
Back to basics with continuous testing
To keep up with rapidly changing market dynamics and remain competitive, organisations across all industries must become adept at testing, which has become increasingly complex today due to the demand for swift software iterations and the ubiquity of devices in the workplace.
Customers and ultimately employees want software upgrades as fast as possible for a seamless service and productivity gains. To date, agile practices and DevOps have helped to shrink the software development lifecycles to meet these demands. However, this type of speed means nothing if quality takes a hit. That is why continuous testing is so important in the creation of a digital business, today. It must form a critical part of the continuous integration and delivery pipeline.
So, what does it take to create a successful continuous testing environment that protects companies from the pitfalls of digital transformation?
Agile services and DevOps as the driving force behind digital business
Agile practices within a continuous delivery environment require collaboration between various teams to streamline and automate every step of the process. This is no easy task. But, when carried out successfully, companies minimise their risks, bring down costs and ultimately improve time to market. Continuous testing is absolutely paramount to this success. A good model is one which verifies code on the go and instantly provisions test data and test environments.
It is not simply that testing becomes more essential in agile and DevOps environments, but that the required testing skills incorporate a higher degree of technical knowledge than is typical for other delivery methods.
According to Diego Lo Giudice, vice president and principal analyst of Forrester Research, the more organisations continue to build and release software faster than ever before, quality can't be compromised. To succeed in the digital transformation race, quality has to be delivered at speed.
Reaching digital maturity
The race to achieve a digitally mature business is well and truly underway. The key for organisations across all industries to succeed is to re-think their approach to continuous testing in the cloud environment, and to ensure that this crucial building block is in place before broader digital transformation strategies are rolled out across the business. To keep apace of the competitive landscape, the speed and quality of software upgrades for customer and indeed staff retention is imperative for growth and 'digital maturity' today.
By Chris Manuel, GM & Head of US Testing, Mindtree