Didici: Data for the non-data scientist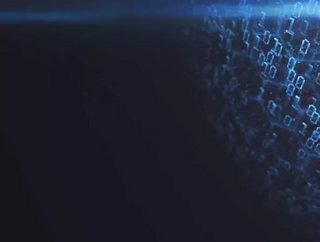 Data is all around us in ever-increasing quantities, but for consumer-facing industries like retail, food and beverage and leisure, it's how you use i...
Data is all around us in ever-increasing quantities, but for consumer-facing industries like retail, food and beverage and leisure, it's how you use it that really matters. This is the philosophy of didici, a predictive analytics software company which works with these sectors to ensure that analysing data is no longer just the domain of the seasoned data analyst or IT expert.
The UK-based software platform, which promises to help clients "join the dots", was launched in April 2017 by founder Tony Brookes, who wanted to offer a more user-friendly platform than existing business intelligence (BI) software to help businesses of all sizes add value to their offering in an ever-competitive market. Brookes had previously worked in financial services and helped CitiGroup manage a $185mn budget and 400 people as Global Operations Architect. He then worked for Fidelity International, "helping them re-platform their entire system", as part of separating the US and international arms of their business. These experiences helped Brookes appreciate the vast expense of implementing a BI platform, as well as "how much you still had to do when you had put it in," he adds.
"You spend hundreds of thousands on this platform," Brookes explains, "but you're really only 15% of the way there. There was lots of work integrating it, getting data and shaping it to do what you wanted. It occurred to me that the balance was the wrong way around – you should get at least 85-95% of the way there, from the platform you choose. You shouldn't have to be a massive technology department in order to implement a platform like this," he concludes. 
Brookes' right-hand man is the company's Commercial Director, Tim Ogle. "In 2003, I founded one of the world's first web-based consumer experience platforms, Retail Eyes," he says, explaining his fascination with how digitisation can improve the consumer journey. "We focused on utilising technology to quickly and accurately collect customer feedback and turn that into simplified insights that enabled brands and retailers to improve their service delivery, customer experience and ultimately, profitability." It's precisely these tangible benefits that Ogle wishes to bring to businesses with didici, which he joined following 15 years working on technology-enabled solutions for retailers and brands.
Analysis for all 
Didici hopes to make this easy, by enabling clients to pull together and interpret numerous channels of data, explains Brookes, who felt the existing platforms were "getting lost in the means rather than the end. It became all about the process of pulling data together, not the decision and the business that you're driving." That's where didici flips the concept on its head – though there's a lot of analytics going on below the surface, the platform is primarily for operational managers and those within the day-to-day functions of a business along with those requiring a clear picture of the business position, as opposed to IT gurus, as they are the ones who will actually be utilising this data to monitor, predict and implement change. "A lot of the platforms you buy are very powerful but they are very much for technology people or data scientists to use," says Brookes. "They spend forever concocting ways of getting data into it, then if that person isn't there on the day, the report doesn't get run."
"It isn't easy for people to digest the output," he continues. "If people have a question in response to some PDF they've been sent that is the output of these tools, they have to ask the person, who has to go away and come up with the answer." With didici, however, the answer is available on demand to anyone who might need it, rather than a select few. "You have a question, you click, you get an answer. You should not have to view it through the lens of data because it's not about the data. It's about the business. You should be viewing the data through the lens of your business and seeing the things that are meaningful to you. The data needs to help you react to something, or take a great idea and roll it out, or predict what might happen it the future."
Ogle adds: "Using analysis to extract insights from data is not a new concept, of course. However, as the number and type of users grow, it becomes almost impossible to effectively share information and collaborate. What we're trying to do with didici is remove those barriers, democratising access to business insights. Business users and operators get the velocity and agility they need while the company maintains consistent data governance and can still continue to allow for integration, consistency and unlimited growth."
Didici's slick platform makes some current methods seem archaic. Brookes recalls showing a client a dashboard that had been created within just 48 hours. The client had tables of data that told them "everything and nothing at the same time", as he puts it. "We pulled this up on the dashboard, and two of them said, 'there's the question we got from the Chairman yesterday that took us four hours to answer' – it was right there on the screen. We initially onboard and integrate our clients' data with the minimum of effort from them, and after the initial onboarding, the data flow is seamless."
Initial conversations like this with clients are an important part of the didici process. "It's not a cookie cutter solution," Ogle explains. "We take a collaborative approach with the clients to identify their particular challenges and how we can utilise the platform, customising it slightly for them to get the most out of it."
As a smaller company, didici can offer this more personal, tailored approach, and Brookes thinks that's a huge achievement. "We are a group of highly experienced, talented people who can come in as a small and effective team and make a massive difference in a very short space of time. We've done lots of engineering into the platform and how it works so we can do that – you can scale it and, with a bunch of sensible defaults, should only have to edit the things that are different for a particular business, rather than starting from scratch every time."
"We're privately owned at the moment," Ogle adds, keen to show how this small company is making a big splash. "We're passionate about what we're doing. We help retailers make a difference. We focus on recruiting like-minded individuals who want to work closely with us and, more importantly, closely with our clients, to really shape something different."
The future of consumer brands 
This business is doubtless set for expansion, but where does it plan to go next? "Clients are looking at ways to harness technology as effectively as possible," Ogle muses. "I love the way technology has developed and evolved over the past 15 years. It's been incredible. In 2003, there was no Facebook, Twitter, online customer satisfaction surveys or iPhones. Brands have had to grow and change with these technologies. Take Domino's Pizza for example: their biggest single department is now IT and it's commonly referred to as a tech company that happens to sell pizzas. That's a trend we will continue to see both on the high street and online. It's exciting to support these brands as they grow." Brookes adds that a shift toward mobile is something didici has built itself around. "We put a tonne of energy into making sure you can pull up the exact same dashboard on any device and it will just adapt. That is a massive technology challenge people are facing, irrespective of where you are in retail."
As brands increasingly work across multiple platforms, making sure every aspect reaches its full potential is the only way to beat the competition. Didici's software allows businesses to spot outliers, such as one shop in an area of 10 that isn't doing so well whilst the rest are exceeding their targets. The business can then take this data and interpret it, "so you're not just saying sales are down, you're saying they're down because… and giving people a way of jumping straight into the thing they care about. 95% is fine, so they can zoom in on the 5% that needs attention," says Brookes.
In an industry where brands have multiple branches and platforms, this allows managers to hone in on less successful areas and find out how they can be brought up to scratch. It's important, adds Ogle, because "it's a highly competitive landscape out there. Be it retail, F&B, leisure or hospitality, businesses are running out of areas they can compete in – now it's about looking at how they can maximise their operational efficiencies and margins. How can we turn that dial by 0.25% or 0.5% to have a massive impact on your business?"
"We've got some great new features we're building out," enthuses Brookes. "We're looking at building a 'What-If' calculator. If you run a trial in half a dozen stores it can help predict the impact of rolling it out across your whole chain. Overall, though, the thing we're most excited about is bringing on more and more clients and starting to see what we can do for them."
"Through being client driven, ultimately you are industry driven as well," Ogle explains. "Consumers have an expectation and forward-thinking businesses are going to adapt and deliver what the customer wants. We'll continue to support our clients as their businesses and industries evolve.
"It's about making a difference for our clients and ultimately their consumers as well. Everything we're doing must be tied to return on investment. We want to make sure that clients can easily identify the tangible returns they're getting from working with a converged platform and solution like didici. We are very commercially and operationally focussed, and I think that's something retailers and brand providers will find very exciting."