Digital advertising predictions 2018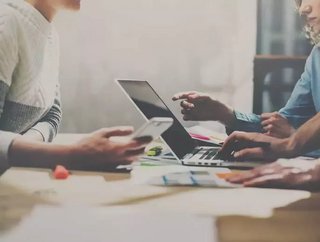 Publisher consortiums have arrived Programmatic ad spend is surging in APAC. As a result, publishers have begun developing consortiums to capitalize on...
Publisher consortiums have arrived
Programmatic ad spend is surging in APAC. As a result, publishers have begun developing consortiums to capitalize on the trend. They are increasingly partnering with other media companies to bring their digital inventory into one, unified marketplace. Doing this helps them get the scale they need for a private programmatic exchange. KPEX in New Zealand is a good example. They've brought together four of the most popular publishers in that market. CntrlShift's "AMP" in Malaysia is another one.
Publisher consortiums offer benefits for both sellers and buyers. For participating publishers, a consortium allows them to compete more effectively for growing digital ad budgets. They can win dollars from buyers who are attracted to programmatic's efficiency and targeting capabilities. On the buy-side, advertisers can transact in these environments knowing that they are placing ads next to quality, brand-safe content. This delivers trust in buys.
In 2018, publisher consortiums will grow even more popular as programmatic-buying becomes further entrenched. Advertisers will want brand-safe environments at scale, and that enable automated transactions. Publisher consortiums will fill that need.
See also:
GDPR is coming, and that's OK
Next May, GDPR will go into effect. And with it comes new rules surrounding digital data collection. Now, EU audiences will have more control over how their personal information is indexed and used. GDPR applies to any entity that collects or uses data from EU citizens – even if the company itself does not have a European presence. This means marketers in APAC will also be affected.
In the ad industry, reception to this new regulation has generally been negative. Brands and agencies rely on consumer data to develop personal -- and ultimately successful -- advertising experiences. GDPR, however, will treat anonymous and personal data identically, which could have a major impact on ad experiences for consumers in the EU. What's more, there are significant compliance costs that come with GDPR. Those who don't obey will face fines, which could amount to as much as 4 percent of global revenue.
Now, while these new guidelines could cause early problems for advertisers, GDPR will also brings with it key long-term advertising benefits. For example, GDPR raises the bar for opt-in data collection. While this will reduce the scale of data collected, it will dramatically raise the quality. This means better ad experiences for consumers and stronger ROI. More marketers will realize this in the New Year, as we get closer to the launch date.
Second-party data is king
Second-party data was all the rage in 2017 and that will continue in the New Year. Second-party data is essentially someone else's first-party data that you access directly from them. There is no data aggregator or other "middleman" in the exchange of second-party data. Through a direct relationship with the owner of the first-party data, you can define exactly what data is being bought or sold, the price of the data and any other commercial terms.
The possibilities with second-party data are endless. Advertisers can choose the data sources they feel are most relevant to their campaign optimization, filtering out all the unnecessary stuff. This is where you can take data-driven marketing to a place that is not only unique, but extremely efficient. And what second-party data may lack in "scale," it makes up for with precision.
In 2018, second-party data will explode in demand, driven by advertiser calls for transparency and clarity in the data they use. By cutting out the middle-man, marketers can go directly to companies that they know will have the most important or high-quality data. The data is unique and a direct relationship is in place, so quality is never an issue.
Alex Sibois, Managing Director, APAC, Lotame