DJ Gareth Emery slams Spotify ahead of its April IPO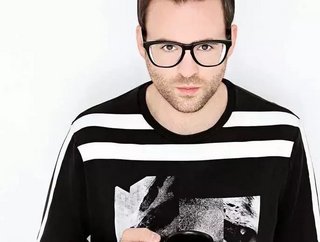 As Spotify readies itself for its big day on the New York Stock Exchange on 3 April, one of its most-streamed musicians has lambasted the platform's cla...
As Spotify readies itself for its big day on the New York Stock Exchange on 3 April, one of its most-streamed musicians has lambasted the platform's claim to be of primary use to artists as 'madness'.
DJ Gareth Emery can boast more than a million streams a month on Spotify, but says even with that level of international attention he would struggle to make a solid living thanks Spotify's onus on rewarding big record labels over individual artists. It's a view supported by other commentators, who cite a continuing reduction in earnings per stream for creators.
"The whole system is cloaked in secrecy, nobody knows how much they're going to get paid or when. It can take over a year to get paid for a stream, and up to two years. Even with over a million listeners, and tens of millions of streams, I couldn't rely on Spotify for an income - so it blows my mind how smaller artists are supposed to manage," he said.
Emery's comments come the day after the Swedish streaming giant conducted an hours-long livestream in an attempt to drum up interest in its forthcoming IPO. Public trading will start after an unusual direct listing on the NYSE - the company is eschewing typical underwriters, skipping the usual price-discovery process of an IPO, and avoiding the usual roadshow of investor presentations, in order to set its own price and go straight to the market.
It touted strong revenue growth of 39% in 2017, up to just over $5bn. While it still operated in the red to the tune of -$378mn last year, chief financial officer Barry McCarthy told potential investors he saw a trend towards the company becoming profitable despite a commitment to fund growth over banking profits.
It's profits that Emery contends are meant for those investors, not the artists on which the platform relies. 
"At Spotify's Investor Day, CEO Daniel Ek says he has created a two-sided marketplace for both fans and artists. However, talking from the point of view of an artist with over a million monthly listeners on the platform, this hasn't turned out to be the case. Spotify has always been run for the benefit of the major record labels – all of which are shareholders - whilst artists get crumbs from the table," he said.
"When it starts trading on the New York Stock Exchange, I'm sure it will be hugely profitable for the venture capitalists, Spotify shareholders, and major record labels that have backed it over the years. However, you won't find much celebration from artists themselves, who once again find themselves at the back of the line for payment of their work after the music industry monopolies have cashed in. It's madness."
A motive behind Emery's excoriating viewpoint is the fact he is about to launch his own competing music streaming service, Choon. Based on the Etherium blockchain, he claims its a service that will return up to 80% of all revenues direct to artists.
Blockchain enabled smart contracts, he says, will also help to cut out costly middlemen and even the labels themselves.