Drought-stricken communities push back against data centres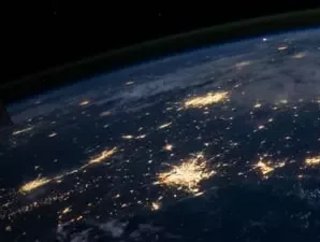 'Irresponsible use of water' cited as keeping computers inside data centres requires up to 1.25 million gallons of water per day
There has been a spike in the use of data-intensive services such as video conferencing tools, video streaming sites like Netflix and gaming, exacerbated by the pandemic and associated lockdowns. This, along with the storage of photos, documents and other information stored in the cloud has increased demand for the computing power offered by data centres globally. 
As a result there are a growing number of people in drought-stricken US states such as Arizona and also nationwide, who are raising concerns over the proliferation of data centres. The Vice Mayor of Mesa, Arizona, called their use an 'irresponsible use of our water' after the City Council approved a $800 million development of an enormous data center on an arid plot of land in the eastern part of the city.
There is also a growing argument that data centres create relatively few jobs while guzzling vast amounts of both electricity and water.
Surge in data centre builds
Owing to the demand for more and more data, data centres are being built every day by some of America's largest technology companies, including Amazon, Microsoft and Google and used by millions of customers. 
According to the Synergy Research Group, there were about 600 "hyperscale" data centers - massive operations designed and operated by a single company that then rents access to cloud services - across the world, at the end of 2020. That's double the number in 2015. Almost 40 percent of them are in the United States and Amazon, Google and Microsoft account for more than half of the total.
The U.S. also has at least 1,800 "colocation" data centers, warehouses filled with a variety of smaller companies' server hardware that share the same cooling system, electricity and security, according to Data Center Map. They are typically smaller but more resource intensive, because they maintain a variety of computer systems operating at different levels of efficiency.
Water and electricity guzzling
All centres need some form of cooling technology, typically either computer room air-conditioning systems, (essentially large units that cool air with water or refrigerant) or evaporative cooling, which evaporates water to cool the air. Evaporative cooling uses a lot less electricity, but more water. Since water is cheaper than electricity, data centers tend to opt for the more water-intensive approach.
The growth in the industry shows no signs of slowing. Gartner predicts spending on global data center infrastructure will reach $200 billion this year, an increase of 6 percent from 2020.
But some tech companies say they are trying to address their water use. Sergio Loureiro, Vice President of Core Operations for Microsoft, said the company has pledged to be "water positive" by 2030, which means it plans to replenish more water than it consumes globally.