Exclusive Q&A: Virtusa's Senthil Ravindran on transformative digital trends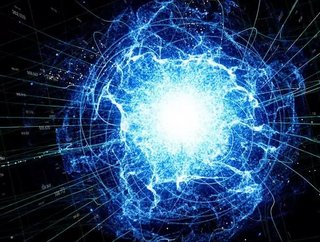 Gigabit speaks exclusively to Senthil Ravindran, Global Head of xLabs at Virtusa, to discussthe digital trends that are reshaping business and the compa...
Gigabit speaks exclusively to Senthil Ravindran, Global Head of xLabs at Virtusa, to discuss the digital trends that are reshaping business and the company's recent publication of Trends Almanac, a report documenting the ten biggest tech and human trends in the world.
Gigabit: Why did you decide to create the Trends Almanac?
Senthil Ravindran: There is so much information out there, with many differing opinions on which new technologies are set to revolutionise business. This can be very overwhelming for CIOs when trying to decide where to focus their technology investment. This is why we decided to produce the Trends Almanac, to give IT decision makers a helping hand in breaking through the noise and ensure they are investing in technologies that bring real value to their business. 
Gigabit: Is there a risk that businesses are dazzled by 'the next big thing in tech'?
SR: When a technology is spoken about extensively in the media, it is very easy for businesses to get swept up in the hype and excitement of the business capabilities this 'next big thing' can offer. However, organisations should have a clear idea of how a technology will improve specific business functions before implementing them into IT strategies. 
Take, for example, Google Glass. The technology was massively hyped up but ultimately flopped in the mainstream. Despite this, the technology eventually found its niche and is used extensively in the manufacturing industry. This is a perfect example of evaluating the value of a technology on its utility in your industry instead of focussing on the general hype around it.
Considering some of these technologies require a significant outlay in the initial stages of implementation, companies need to carefully assess the specific business function needing to be addressed, and make any technology investment based on this.
Gigabit: Are there certain trends that may be a fad in one industry but prove crucial to another?
SR: Technologies like augmented and virtual reality (AR/VR) are currently having their day and are the new 'cool' tech being used in industries as wide ranging as retail and medicine. While AR/VR technologies can be extremely useful in these industries, offering unique customer experiences that blend the digital and physical or allow students to 'attend' surgeries from remote locations, this does not mean that AR/VR should be at the top of the investment agenda for everyone.
Companies need to keep in mind what is expected of them and how a new technology will enable them to meet or exceed these expectations. What is crucial to one business, and helps them to meet customer demand, may be useless to another. IT executives must think about how a technology can specifically help them before any investment decisions are made.
Gigabit: How can companies better focus their IT spending amid an overload of technologies out there?
SR: Information overload is difficult to overcome, with sources both in the media and from analyst houses putting out conflicting reports and advice about new technologies, their benefits and popularity. IT decision makers can find it hard to reconcile these different reports, especially when reputable sources contradict one another. 
Using resources like the Trends Almanac enables companies to gain an aggregated overview and make sense of if a technology will have a long-lasting impact, and is therefore worth the initial outlay to adopt it, or if it is a passing trend that will have no specific benefits.
Gigabit: If you had to pick just a couple, what are the key technology trends that CIOs should be investing in? 
SR: The key technology trends are completely different depending on which industry you are focussing on. However, the objective of any business is to understand, retain and acquire customers and regardless of industry, all technology investment efforts should be dedicated to achieving that aim. For example, in the insurance industry, adoption of the internet of things (IoT) can be hugely beneficial and should be a key area of investment for IT decision makers as IoT sensors and telemetry can help to determine the fault in a motor accident or verify and reward responsible drivers with lower premiums. Despite these clear benefits IoT can bring insurers, its usefulness is not universal and, say, in the travel industry, AR and VR technologies could be the real differentiator as it allows you to immerse yourself in the experience before booking a holiday.
Gigabit: Will you be revisiting the Almanac or updating it in the future, as trends can change so quickly?
SR: It's important to keep abreast of the changes in technology as things move so quickly. Our goal with the Trends Almanac was to help businesses do this by providing a comprehensive, easy-to-understand resource that has everything in one central place. Obviously, technology is going to continue to evolve at record speed, so having a holistic view of current trends and case study examples of how they are making an impact in different industries is always going to be useful for businesses.
As such, updating the Trends Almanac would be a way for Virtusa xLabs to enable this process, helping businesses to make sense of the many conflicting reports and gain a stronger idea of the new technologies that need to be at the top of their IT spending agendas.